The year is almost over, and I did some serious thinking about what it takes for a company to achieve global expansion. I've spent more than 70,000 hours of my professional career working in global trade and with clients who want to take their businesses worldwide.
Then it occurred to me: Why not ask a handful of trusted, successful business owners what's the one piece of advice they wished someone had given to them before they tried global expansion?
Here are their answers.
1. Step back and reflect on how and why you achieved sales
Roy Paulson, president, Paulson Manufacturing Corporation:
"Flush with success from your first big international sales, the mind wanders to thoughts of greater glory. Step back and think about how and why you achieved your sales. Certainly this success can be duplicated; however, to enter multiple countries with your products or services will take time and money.
I describe it as a pipeline, one that needs to be filled from this side until you finally get the results back in the form of payment. All of this time, as it passes, know that the result will come and your patience will be rewarded. Consistency, patience and paying forward best describe international business."
2. Do your research, be persistent and have patience
Sharon Thurin, director, Slim Secrets:
"Patience and persistence are key. Every new market is almost like building a new brand. It takes time and long-term commitment. Just because you have a strong and reputable brand in Australia doesn't necessarily mean that it's quickly going to translate into sales overseas.
You need to do your research in every new market and invest time, money and resources to truly have a chance to make it work. You will encounter many challenges along the way but if you are persistent and have patience, you can always find new ways to make your global vision a reality."
3. Know what you want, be flexible, and accept change
Robert Anderson, founder, Expert Remedies:
"When I first heard the axiom 'success consists of a series of small daily victories,' I wasn't sure what it meant. Now I know. It's an essential principle of global expansion. Small daily victories mean getting essential operational details done correctly — step by step. Success happens when you have a viable idea — to be verified by the market — coupled by logical, intelligent execution.
Also key: the business you envision will rarely be the same as how it turns out.
Be flexible and accept change. Use it to your advantage. The market is ruthless, and it may be at odds with what you first think — so be careful. The TV show Secret Lives of the Super Rich might make it all seem so easy, achievable within a month. Don't fall for it.
You can make it, it just takes unending persistence and a clear vision knowing what you want — and being flexible enough on how you get it. Who knows, maybe I'll see you on TV one day."
4. Work closely with your shipping company
Angie White, CFO, and Betsy Mikesell, CEO, Beddy's:
"We didn't realize the complications of shipping with global expansion. Things like the cost of shipping with duties, and taxes and currency conversion were something we weren't aware of until our global expansion.
We feel fortunate that we have a very low return rate because, due to the cost of shipping, returns are expensive. If we need to ship out a replacement we find that we don't make a profit and might even lose money. So we work closely with our shipping company along the way."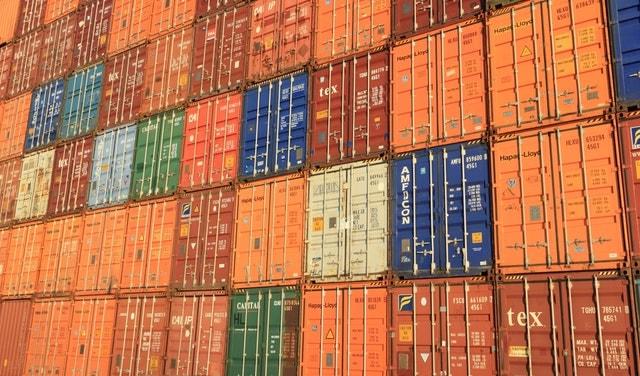 5. Know your customer and your market
Alexander Lans, founder and CEO, Foal LLC:
"Global expansion is all about the details. It is imperative to know your customer and market, with a clear understanding of brands, assortment, and pricing structure. If you are exclusively a retailer, you may want to make connections with local manufacturers and distributors to sell their products.
If you are a brand or manufacturer looking to sell your product, you will want to understand and make decisions based on market factors to determine price, assortment, and design. The biggest mistake you can make is coming to market with a product that does not meet your customers' needs."
6. Don't attempt global expansion alone
John Walton, manager, JackPoint JackStands, LLC:
"For Jackpoint Jackstands, global expansion was not easy. We sell a product that weighs about 45 lbs. and ships in a custom box. Exporting a single box to a customer at retail could cost over $400, which is more than the cost of the product. Our global solution has many facets but a single rule:
We started by working with our domestic shipper to get better export rates, but there are many assets and entities around you that can help you over the export hurdle. In metro Chicago, for example, just a few of the entities that offer export assistance and support are:
These entities often have affiliations and support from shippers and logistics companies like FedEx, UPS, USPS, and others. Using these collective assets can bring down your shipping costs and streamline your export paperwork. More importantly, they offer programs for learning and networking with similarly situated businesses. Opportunities to cross-pollinate and find mutual solutions increase every time you expand your circle.
If you're not in Chicago, you'll find similar kinds of support nearby. Start with your state and local small business administration and chamber of commerce, or check out online global trade websites and blogs. Your global export solution is out there."
7. Piggyback on the growth of Amazon worldwide
James Kornacki, PhD, chief wine revolutionary, Üllo:
"When Üllo's wine purification concept gained traction in foreign markets, we were bombarded by international distributors wanting to carry the products. But the shipping costs, duties and taxes, and markups left little to make this traditional model attractive. Instead, we're leveraging the growth of Amazon for our global expansion.
In markets that have an Amazon FBA infrastructure, we simply use the service as our backend distributor for D2C sales. A simple software integration links the service to our own country-specific websites across Europe. Japan is next, and wherever Amazon goes, we'll be sure to follow."
8. Take advantage of governmental programs
Drew Greenblatt, president, Marlin Steel:
"USA manufacturers should take advantage of the U.S. Department of Commerce's Gold Key Service to identify strong prospects for your global expansion. They will set up visits and even translators for target markets. This will help you grow sales. It helped us."
This is your year
Should you take the plunge into global expansion or stick to your local knitting at the cost of missing key growth opportunities? My hunch is that 2018 will be your breakout year to go global.