Client engagement might be the most important factor for your success, but achieving that engagement is elusive for even the most experienced web designers and developers.
With enough money, you can practically guarantee reach — your visibility to existing and prospective clients — but to get engagement, you have to motivate an action or make your clients feel closer to your brand.
One of the most appropriate platforms for achieving client engagement is email marketing — in part due to its high ROI and accessibility. But if you want to make the most of the strategy, you need to understand the core principles for success.
Why is client engagement important?
Let's start with a brief explanation of why client engagement is so important in the first place:
Indication of interest
Though "engagement" is hard to measure numerically and objectively, it stands as an important indicator of customer interest (and therefore, campaign success). Getting more engagement means you're making a bigger impact with your client base.
Momentum and opportunities
Getting a user to take action is a way of starting momentum; from there, it will be easier to get them to take more actions, such as enlisting your help for more development projects.
Visibility and shareability
Customer actions rarely happen in a vacuum. If other people see them or notice them taking action, they might be inclined to take action themselves.
Examples of client engagement
So what do we mean when we talk about "client engagement?" The definition is broad and might change depending on who you're asking, but these are some classic examples of how client engagement manifests:
Follows. Getting a new follower on one of your social accounts is also good, and can lead to even further engagement
Interactions. Any interaction, such as a reply, a comment, or a question related to your email, can be considered an engagement.
Understanding. Some organizations define engagement as customer understanding; in other words, a customer who acknowledges and internalizes the information you've given them.
Downloading. If you're offering premium content, such as a whitepaper, getting a download could be considered engagement.
Contact. If a client reaches out to you with a question, or in pursuit of a quote for a new project, you can consider the email a success.
Key email challenges
Despite its strong potential as a customer engagement channel, there are some key challenges to overcome when using email marketing:
Customer time
Your clients are already getting hundreds to thousands of emails per week, so you'll likely be competing with an inbox crowded with more valuable emails than yours. Standing out in that crowd is difficult.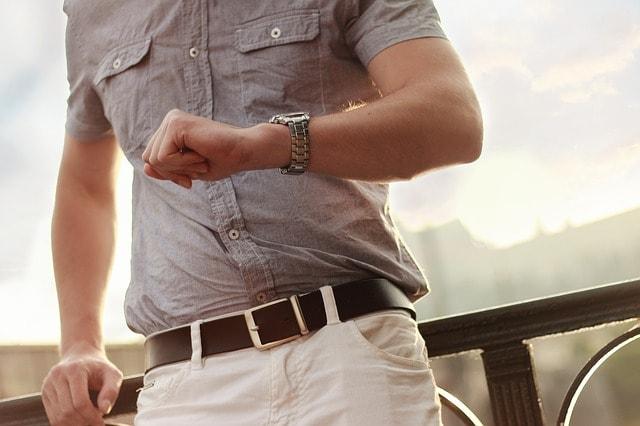 Providing real value
Marketing emails are abundant, so you'll need to research, brainstorm, and survey your audience to understand what they really need — then give it to them.
Consistency and understanding
Getting consistent results and understanding why you've gotten those results is another challenge; you might see a spike in engagement with one particular blast, but if you don't know why it happened, you might not be able to replicate it.
Tips for more and better client engagement in email marketing
So how can you overcome these challenges and get the most client engagement from your new email marketing campaign? Start by following these 10 tips:
Allow multiple engagement opportunities.

Offer value.

Win them with the subject line.

Keep things short and sweet.

Cater to mobile users.

Get personal.

Know who's most likely to engage.

Segment your audiences.

Use triggered and automatic emails.

Get feedback and improve.
Let's explore what it takes to boost client engagement through email marketing.
1. Allow multiple engagement opportunities
Not everyone wants to engage in the same way. If you have a strong Facebook or Twitter presence, and you want to encourage people to follow you on those platforms, that's fine — but don't neglect the people who don't have social media accounts. Offer multiple different ways to engage with your brand to maximize results, such as follow and share icons, links to your site, and comment sections.
2. Offer value
If you want to improve your email open rate (and thereby get more engagement), you'll need to offer your users some kind of value. For web designers and developers, one of the best options here is to offer valuable content, such as whitepapers, original studies, or videos about how to optimize website performance and drive revenue.
3. Win them with the subject line
Most emails are won or lost at the subject line; not only does it determine whether your email is ever opened (since only 25 percent of marketing emails are ever opened), it also determines your recipient's mood and disposition from the outset.
A compelling subject line is essential — it determines whether your email is opened and sets the mood from the outset.
Write something charming, unique and compelling; avoid using exclamation points and sales-y language in favor of something clever and original. Make a joke or try to capture a mood with a few words — this is the marketing equivalent of poetry.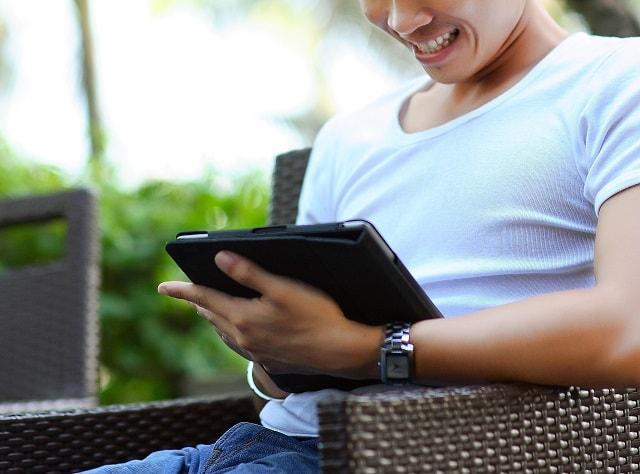 4. Keep things short and sweet
That said, you want to keep everything in your email (including your subject line and body) as short and sweet as possible. Your recipients don't have time for long-winded messages, so if you bog them down with content, they won't feel like taking action.
5. Cater to mobile users
Did you know more than two-thirds of emails are opened on mobile devices? If your email design caters to mobile users by being stackable, clean, and easy to engage with, you'll likely see far more client engagements.
Editor's note: With GoDaddy Email Marketing, you can create emails that look and perform great on any device.
6. Get personal
People don't want to be treated like they're cogs in a machine, or just numbers to be exploited for sales. They want to feel like they have a personal relationship with your brand, and if they do, they'll be more likely to engage. Step up the personalization factor by using your customers' names in all communication with them, and matching landing pages.
7. Know who's most likely to engage
You've created websites for your long-time clients already; these clients are already familiar with your work, and will be more likely to engage with you than someone who's only considering hiring you. Keep tabs on your email list and client base, and tailor your messages to each level of interest.
8. Segment your audiences
Along similar lines, you can increase personalization and gather more data to use in the future by segmenting your audiences with regard to different variables, such as company size or location.
Segmenting your audiences will allow you to increase personalization and gather more data, so you can form strategies to appeal to different types of customers.
Create separate email lists for separate types of customers, and use different strategies for each of them.
9. Use triggered and automatic emails
Triggered and automatic email campaigns come in many varieties, but they all share the same motivation: sending custom emails to recipients based on their previous actions and interests, all without manual inputs. These are effective because they save you time, but also let you capitalize on existing customer interest and intent; for example, you might send out reminder emails to customers who have products in an incomplete cart.
10. Get feedback and improve
Finally, get feedback from your email subscribers regularly. Find out what they like and don't like, and what they'd like to see in the future. The more you give them what they want, the more likely they'll be to engage with you.
Start experimenting
These strategies should help you squeeze more client engagement out of your existing email marketing campaign, or could help you get started with a new strategy. If you want more inspiration to build initial momentum, you can look at radically successful email marketing campaigns from the past here and here (and elsewhere on the internet).
The more you expose yourself to other strategies, and the more you're willing to experiment, the better final results you'll be able to see.