The world is a big place breeding infinite cultures and ways of life. This leads to different business customs in and out of the office. Business etiquette varies across borders. What seems normal in one country might seem crazy in another. However, there are some international business practices that American small businesses should consider adopting. It might help set you apart from the competition.
5 international business practices
Here are five business practices from around the world to try at your small business:
Make it personal.

Warm it up with hygge.

Level up your customer service.

Offer something extra.

Go above and beyond.
Read on to learn more about each business practice.
1. Make it personal
Inspired by China and Hong Kong
Take a note from Chinese culture and make it a priority to create real, personal relationships with customers. In China, the first portion of a meeting is dedicated to catching up and conversing about personal matters. It is not common to conduct business with strangers so it is vital within Chinese business culture to get to know someone well before working together.
In America, we often get straight down to business and glaze over personal details. While you don't need to ask deep questions, be sure instill with your customer that you care about them and their life as much as you care about your business relationship.
If you have a Customer Relationship Management (CRM) system or other client tracking method, make personal notes of your customers.
Record their birthdays or other life events. Note if they're a sports fan and ask them about the game last night.
Make it a point to remember their regular order or know what they purchased last time. Think of some unique questions that feel individualized to the customer (even if you ask everyone). That way next time they come in, you can easily follow up with them thanks to your customer notes.
Business expert Simon Sinek believes this, too, and thinks building a personal connection with your colleagues is equally important. You'll extend customer relationships and strengthen partnerships if you take the time to make it personal.
Related: Measuring customer satisfaction as a service-based business
2. Warm it up with hygge
Inspired by Danish culture
Cozy up with this next international custom from Denmark. Hygge, pronounced "hue-gah," has gained popularity in recent years but is a long-standing tradition from Danish culture. Hygge is a word to describe that mood and warm feeling you have when you're especially comfortable, content and happy, like when enjoying great company or the coziness of a fire. The word translates to giving others comfort, courage and joy or making some feel special and charming.
Hygge is a way of life and a feeling you create, not something you buy.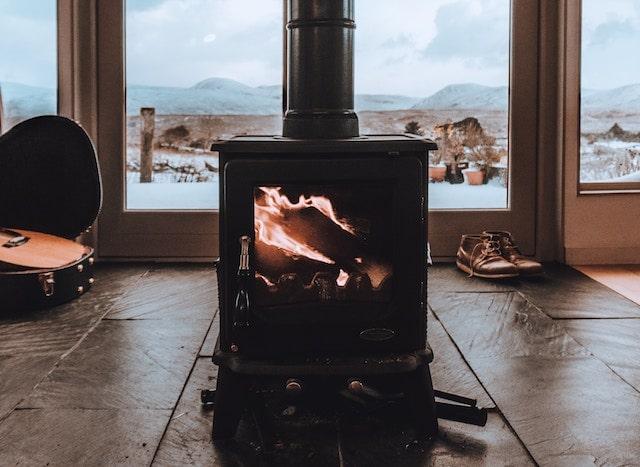 So what does a snug blanket and warm living room have to do with business? Well, it's up to you to inspire that hygge feeling!
Create a sense of hygge by making your business as welcoming as possible.
Make it a place that people look forward to visiting and sad to leave. Allocate a bit of your budget to create a friendlier atmosphere with design or decorations. Act extra inviting when greeting customers and make them feel at home. Good news — you and your employees will also benefit from your new, happy workspace.
3. Level up your customer service
Inspired by Japan
For our next cultural influence we're returning to Asia by way of Japan. "Omotenashi" is the spirit of customer service and hospitality that flows through every business and job in the country.
Omotenashi translates to "hospitality" but it means much more than that.
It's an elevated politeness that makes the customer feel especially respected and valued. For example, when exchanging business cards you always do so with both hands. Or when asking a stranger for directions, it's not uncommon to have them guide you to your destination. Draw some Japanese influence and bring omotenashi into your actions or business.
While it's hard to swallow sometimes, there is a reason the saying goes "the customer is always right."
When dealing with a customer's problem, pay extra attention to their needs and try hard to understand them. Make them feel respected at all costs, even if you can't deliver what they ask.
Outside of customer interactions, elevate your customers' experiences with little details. For instance:
Install purse hooks or provide baskets for people to put their belongings in when seated.
Open the door for people.
Keep your restrooms extra clean and tidy.
Present your products in the best (and prettiest) way possible.
Before you know it, those online reviews will start talking about how awesome YOU are, not just your business.
Related: How to ask for testimonials and reviews from your clients
Editor's note: GoDaddy can help make managing your online business listings a lot easier. Check out our Local Business Listings solution to manage all of your online business listings from one central dashboard.
4. Offer something extra
Inspired by Israel and Italy
When going about your daily life in Israel, it's not uncommon to be offered espresso whilst running errands. Seated at the hairdressers, visiting a clothing store or meeting with an accountant or designer — you will most likely be asked if you'd like a coffee or other drink. In Italy, a meal is often concluded with a round of limoncello or other digestif on the house.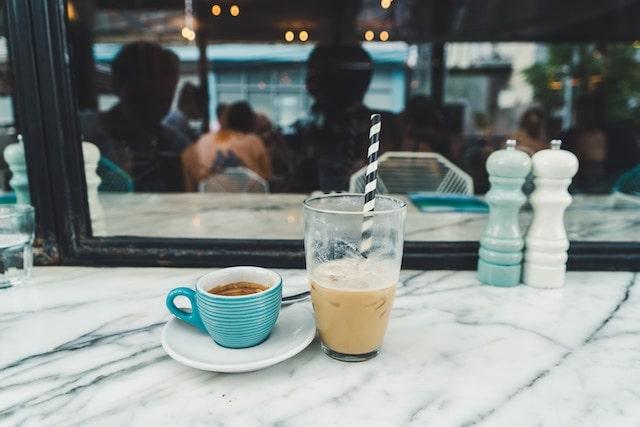 It's a small gesture but can have big rewards for your business.
It seems overly simple, but offering a little something extra isn't common in America.
If someone is looking around your shop, offer them a coffee. If you're meeting with a client, offer them a small snack or finish off a guest's meal with a small treat.
Make your business memorable for the cost of a Keurig cup.
But it doesn't stop at edible benefits. For example, a housecleaning and maid service can leave a handmade soap bar as a "thank you" gift.
5. Go above and beyond
Inspired by Mexico
For the last international business custom, head south to Mexico. Here, businesses often practice the "pilon." This is the act of giving a bit extra of the product you buy, usually regarding food. It's not a standard or set amount, it's just adding a bit extra to make it noticeable to the customer.
This shows you consider him or her a special client.
While the pilon might not translate directly to your business, think of ways you can go above and beyond for your customers. Whether it's offering a discount, throwing in an extra service, or upgrading the package or level they purchased, all of these have the same benefits as the Mexican pilon.
Once in a while, don't hesitate to give your special or loyal customers that extra bit of love since you'll make that back and more when they return.
Related: Is a customer rewards program right for your retail business?
Give a little more
Differentiate yourself from your competitors by taking a little inspiration from the world around you. If you travel internationally or to the next town next door, be sure to open your eyes to unique customs. Integrating unique practices, whether business or personal, adds flair, charm and creates a memorable experience.