There is a new way to create logo designs, or at least generate logo ideas more quickly: Artificial Intelligence (AI) image generators. This guide will help you tap into the power of AI logo design tools, like Midjourney, Dall-e, Microsoft Designer and Stable Diffusion to design an eye-catching logo that resonates with your business values.
AI logo design — A hands-on guide
A logo is one of the most important elements of your brand identity. It's the visual representation of your business personality and a powerful tool to make a lasting impression on your customers. In this guide, we'll show you how to use AI image generators to boost your design skills and assist with your small business' logo design.
Disclaimer: We're excited to recommend the use of generative AI technology to small businesses, but please be aware that this technology is still in its early stages of development and its effectiveness may vary depending on the circumstances. Additionally, avoid entering sensitive information as AI systems will save your input, and make sure to review the output for accuracy, as it may be incorrect, inaccurate, or out of date.
Step 1: Choose elements for your logo design
First, you'll need to narrow down the specific elements that you'd like to incorporate into your AI-generated custom logo.
Define your logo goals and preferences
Creating a standout logo combines strategic thinking and artistic flair. Start by understanding your brand and establishing clear goals:
What is your brand personality?
Who is your target audience?
What feelings should your logo evoke?
How can your unique selling proposition be represented visually?
What logo styles tend to catch your eye?
The answers to these questions will guide your decisions about imagery, colors, fonts, symbols, and styles.

For a comprehensive guide to logo creation without AI, check out this article.
Seek inspiration
Brainstorming and researching ideas can fuel your creativity. Draw inspiration from logos that resonate with your brand, observing their colors, typography, and symbols. Look in books, magazines, local shops, and online platforms like Pinterest, Dribbble, and Behance. Inspiration is everywhere! Organize ideas through mood boards, sketches, pictures, or notes. Try to articulate and describe what kind of logo it is and what elements you like about it.
Explore by playing around visually! Try GoDaddy Studio's free logo maker, or directly explore in AI image generators, using them as interactive tools for creative, iterative ideation.
Select your logo elements and type
There are various types of logos. Each has its own strengths and drawbacks, so choose based on your business's needs. Consider factors like your business's name, industry, and style.
Potential logo elements:
Symbols: Simple, recognizable graphics replacing or complementing your brand name or slogan.
Colors: Representing your brand personality and emotions, consider color meanings in various cultures.
Fonts: The typographic expression of your brand, be readable and unique.
Styles: Conveys personality, appealing to specific audiences. For example, a minimalist style for tech-savvy audiences or a vintage style for artisanal brands.
Then, choose your logo type:
Pictorial Marks: Icons representing objects, such as an apple or a bird. Ideal for wanting to convey core mission or product.
Abstract or Geometric Logos: Unique, non-identifiable or highly abstracted images.
Character or Mascot Logos: Brands personified through fun, approachable characters.
Emblems: Seals or crests symbolizing high standards, values, or tradition.
Lettermark or Monogram Logos: Single letters or Initials of the company's name.
Step 2: Create your AI logo
Now that you've selected the desired elements for your logo, it's time to generate.
Choose an image generator
AI image generators differ in aesthetic output, price, and commercial use. Popular choices include:
For a more in-depth comparison of AI image generators, check out this article.

Be sure to read and understand each platform's terms and conditions before proceeding, including the usage rights of the images you create.

Note: AI image generators aren't great at incorporating text into the designs at this time; focus on creating the image or concept in AI and then you can add text later.
Engage AI image generators for idea generation
Here's where the magic begins! AI image generators are fantastic at sparking new ideas that you may not have considered. Use them interactively, iteratively and creatively.
Feed your AI image generator prompts based on your logo design goals and preferences.
Experiment with different prompts to get a variety of results.
Refine your logo design using the AI image generator or other tools.
The best logos are memorable and effectively communicate your brand's essence.
Even with the help of AI, logo design is a creative journey. Iterate, experiment, and most importantly, have fun!
Prompting for logo design
To generate logo design options using your chosen AI image generator, begin by writing prompts, which are concise descriptions of the logo you want. These prompts guide the AI image generator to create logo design options based on your input. Structure your prompt with clear elements separated by commas, and use keywords to specify your logo's elements.
Start by deciding on your color palette, font type, preferred style, and any symbols or images you'd like to incorporate. Remember, these aspects need to be aligned with your brand image.

Use the following formula: describe your logo type (like a pictorial mark, emblem), then the subject (a keyboard, a bowl of ramen), then the style (pop art, grunge), then technique (linework, gradient), then color palette (in shades of pink, in pastels) and any other information or details of what to include or exclude (no text, no people).
Examples: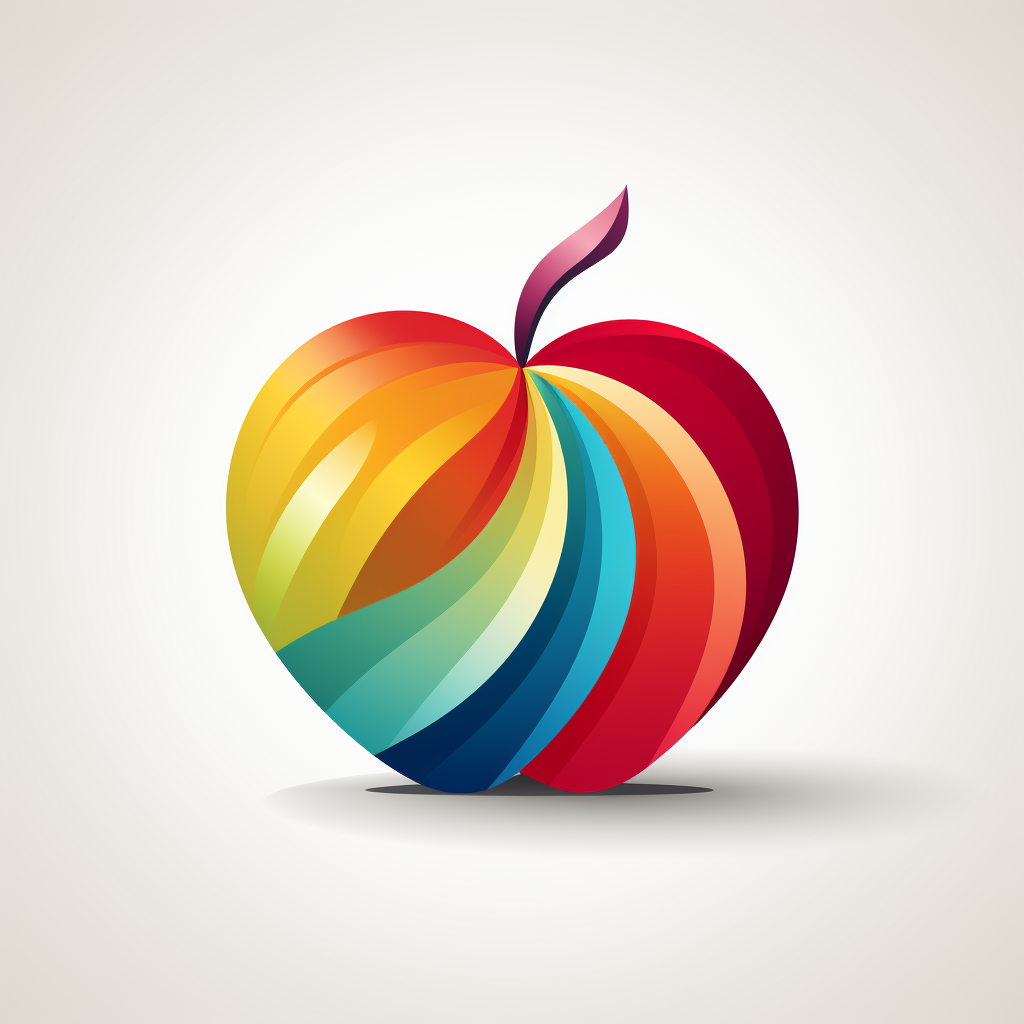 A pictorial mark of an apple, leveraging geometric design style for a modern feel, incorporating a minimalist art style, with a duotone design technique in vibrant colors to make the logo pop, centered in a circular format on a white background
A logo for a farm, an artichoke, muted earthly colors, avocado green and navy blue, hints of orange, psychedelic style.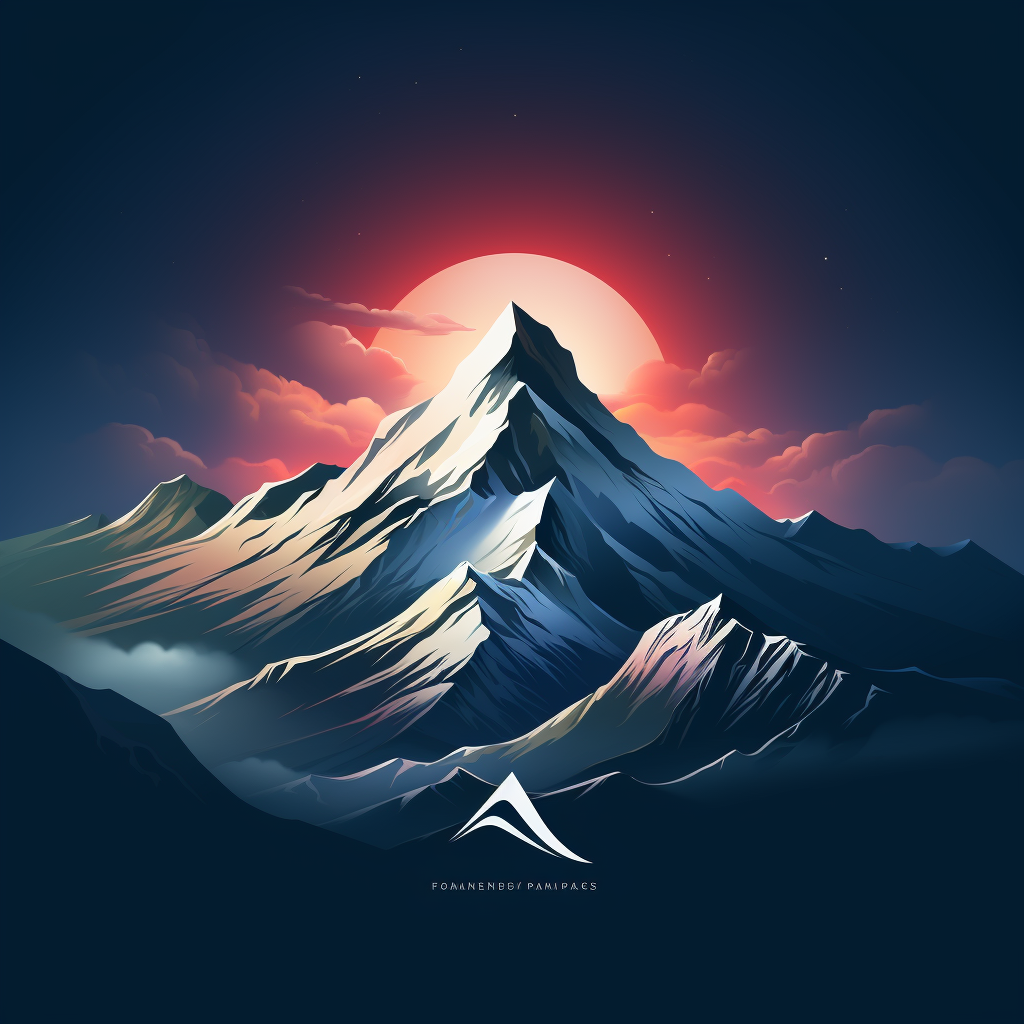 An abstract logo of a mountain range for a sporting company, white mountain peaks centered on a navy blue background, sharp illustration, grunge style, simple, clean, powerful design.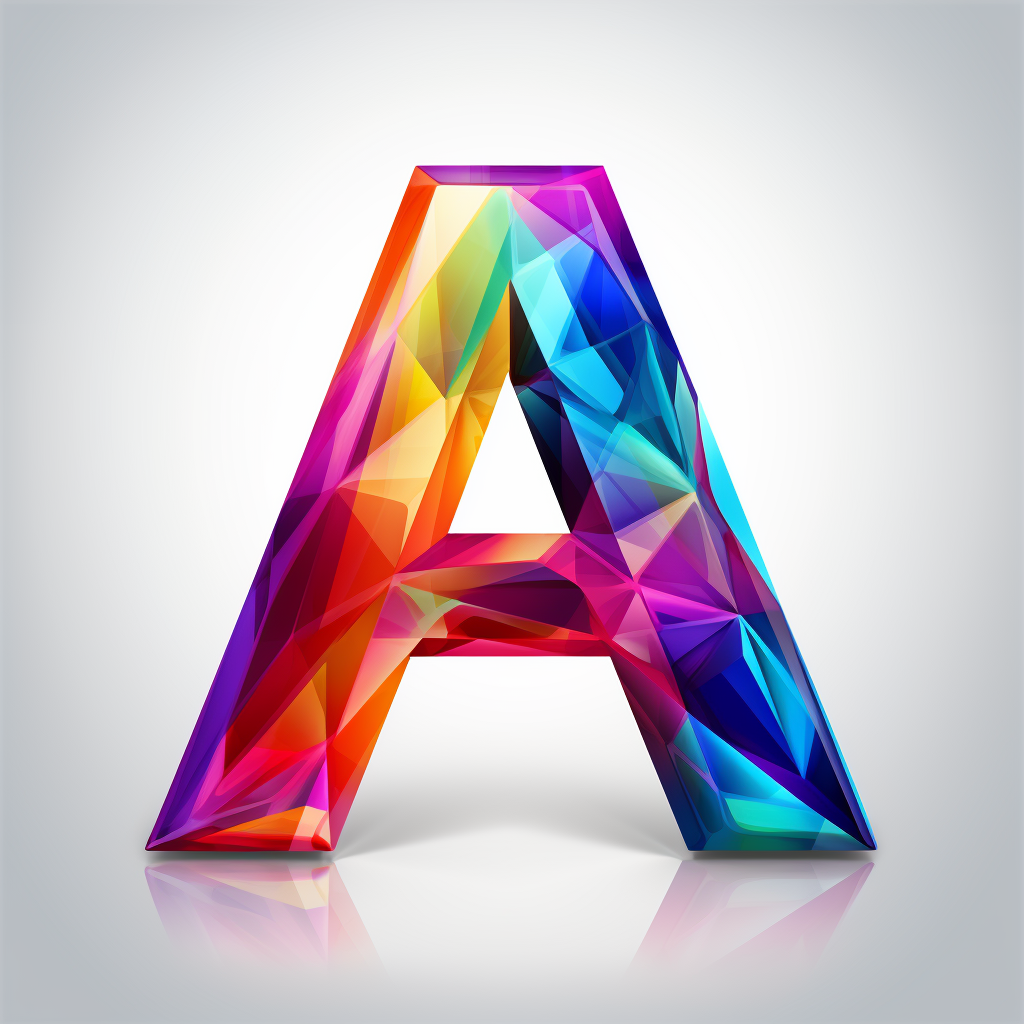 A letter mark logo of the letter A looking like a gemstone, refraction, in a simple vector design, incorporating the minimalist art style, with a vibrant gradient technique, — no realistic details.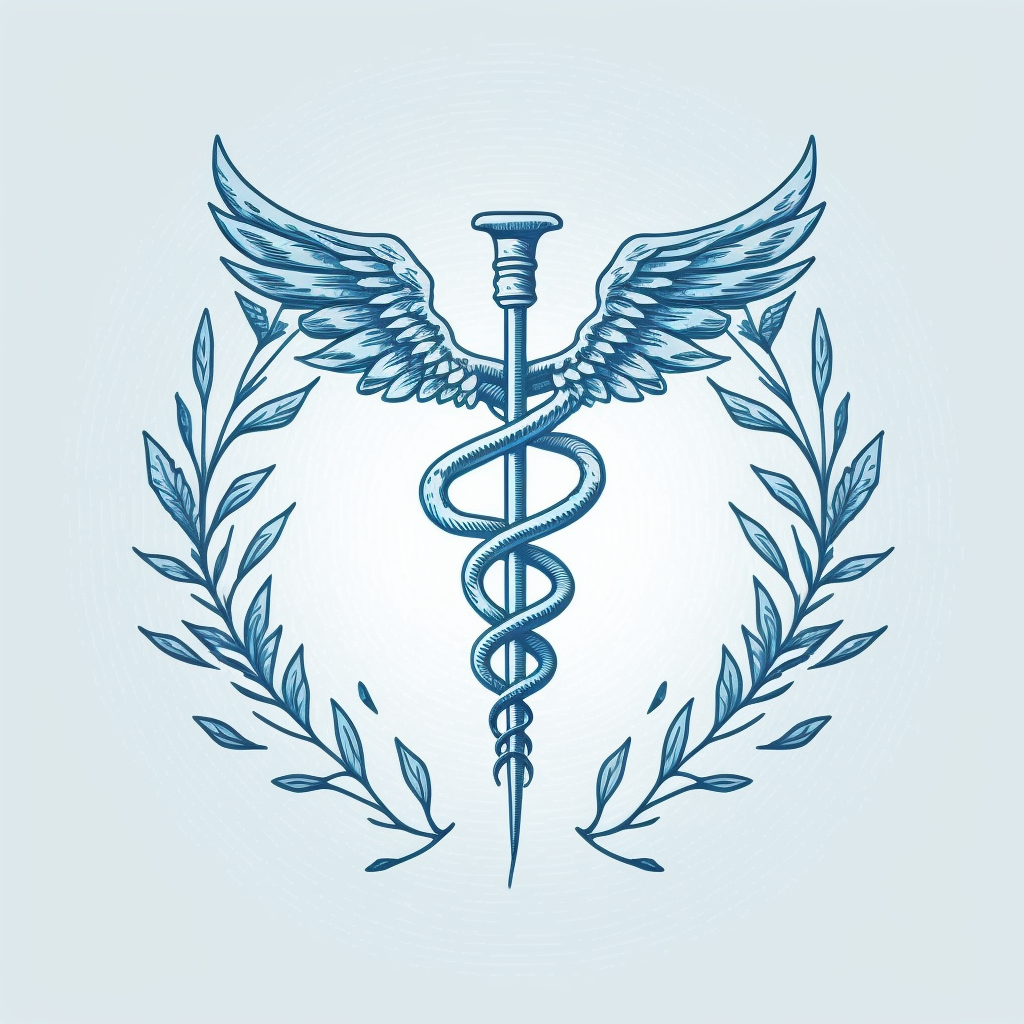 A blue and white ink line drawing hand sketched caduceus medical symbol, logo emblem, simple, clean lines, centered on a white background.
A logo for my coffee shop, a sketch drawing cozy and friendly style, using a hand-drawing design style, evoking a rustic art aesthetic, and focusing on the use of warm earthy color tones.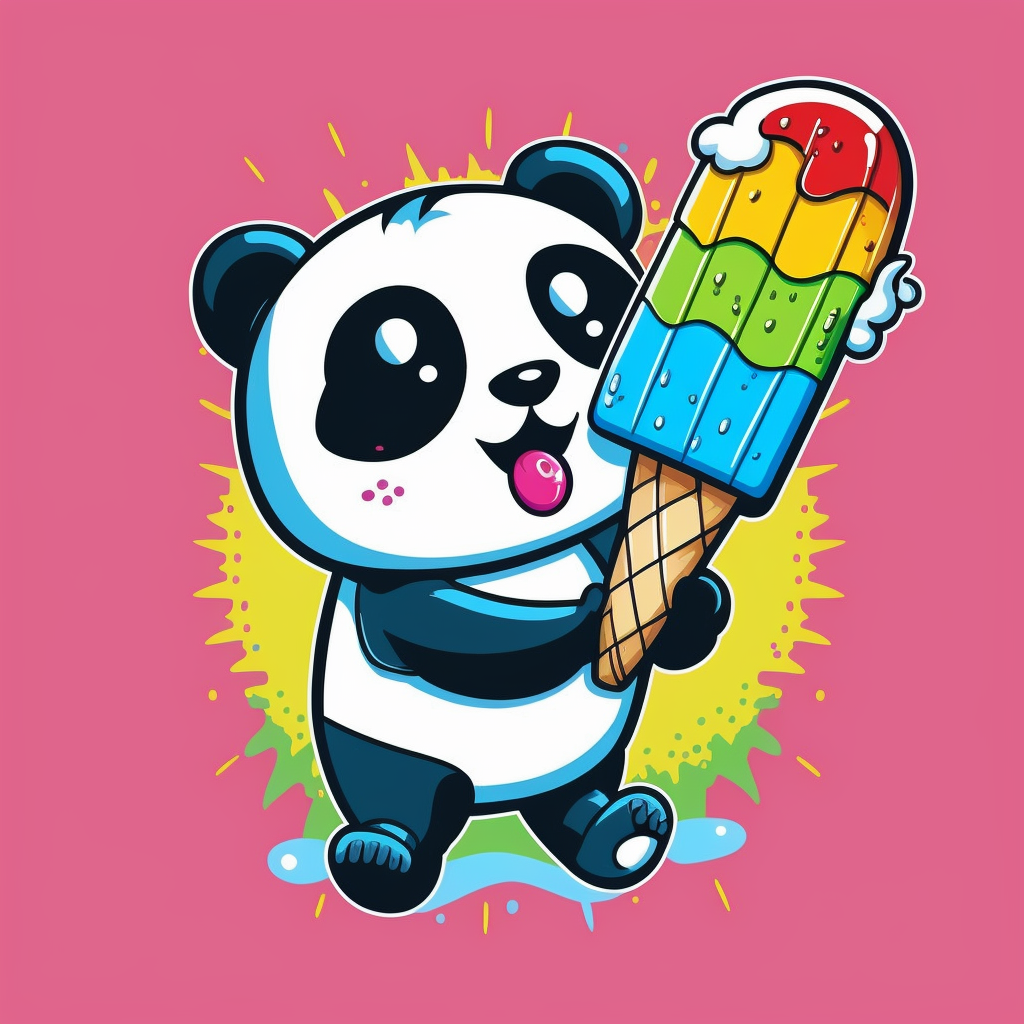 A mascot logo of a fun, friendly panda holding a popsicle treat, in a bright pop-art style, using flat design techniques to create a cartoon-like character that resonates with a young audience.
A marker line drawing of a car, simple clean logo, red 80s car, auto designer sketch style, drawings of soap bubbles and sparkles over top, centered and isolated on a white background — no text.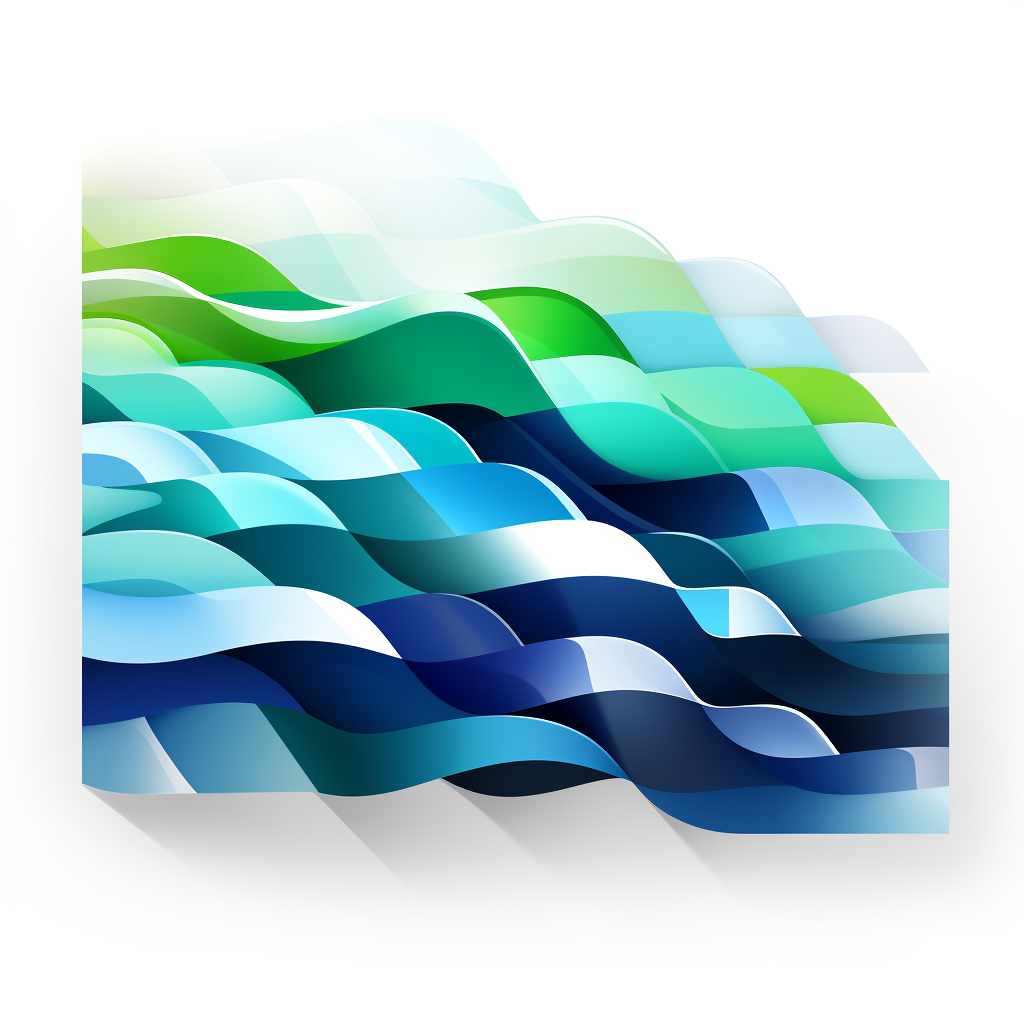 An abstract mark for a software company, using blue and green colors, using a modern design style and cubist artistic style, integrating a layering graphic design technique for depth and complexity, centered on a white background.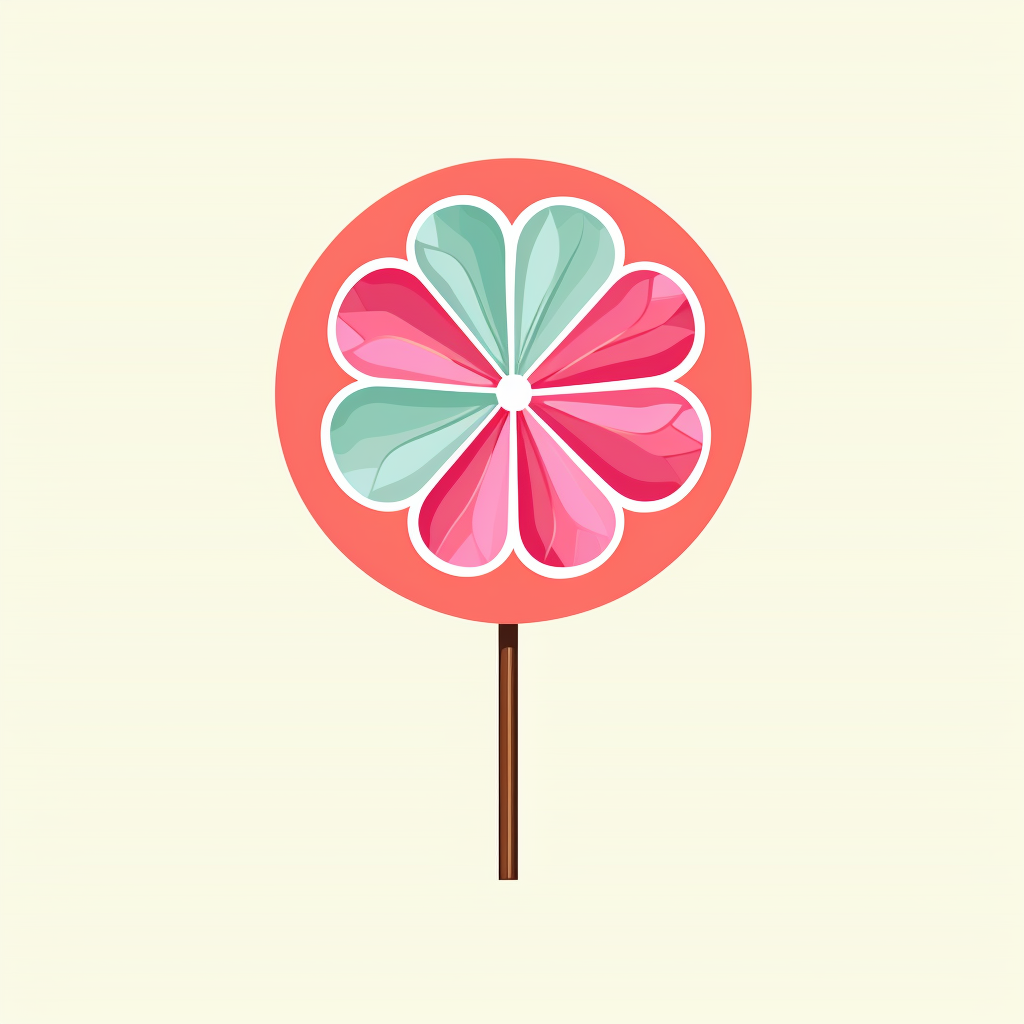 A logo for a candy brand, simple, vector, lollipop, pop art, on a light background — no realistic details, no text.
Step 3: Incorporate artistic styles and techniques
Influence your company logo's aesthetic by including styles in your prompts. For example, rustic art for a farm-to-table restaurant, minimalist art for a productivity app, or pop art for a creative agency. Also, consider employing art and design techniques to generate unique elements. For example, the outline technique can help create a straightforward and memorable logo, gradients can bring sophistication and dynamism, and the screen-print process can lend a striking, colorful look to your logo.
Styles that work well with logos:
Abstract: Captures non-representational visual effects.
Art Deco: Features sleek, symmetric designs with a retro feel.
Cartoon/Anime: Ranges from exaggerated to realistic drawings.
Cubism: Uses geometric shapes for multi-viewpoint objects.
De Stijl: Simple, geometric style with primary colors.
Geometric: Uses shapes for a clean, precise look.
Grunge: Textured, weathered style evoking nostalgia or ruggedness.
Minimalist: Utilizes simplified shapes, limited colors for simplicity.
Modern/Contemporary: Uses sleek lines and shapes; avoids clutter.
Pop Art: Bold, colorful graphics.
Typography: Uses fonts and letters creatively for visual appeal.
Vintage/Retro: Invokes nostalgia with past-decade visual cues.

Techniques that work well with logos:
Diagrammatic Drawing: illustrates concepts or structures.
Duotone: Uses contrasting colors for standout designs.
Flat Design: Emphasizes usability with open space, simple illustrations.
Gradient: Gradual color blend for a dynamic, modern feel.
Grid-based: Ensures alignment, consistency through a set grid.
Layering: Stacks elements to create depth, perspective.
Line/Graphic Pen Drawing: Uses lines, curves for expressive designs.
Monochrome: Uses a single color's shades.
Negative Space: Uses space to form artistically relevant shapes.
Outline: Outlines for a clean look.
Screen-print: Known for bold, flat colors, often vintage styled.
Watercolor: Emulates watercolor textures and color blending.
Define unwanted elements
When writing your prompt, communicate not only what you want but also what you don't want. Specify unwanted elements such as 'no intricate details,' 'no photo-realistic images,' 'no text' or 'no shadows' to steer the AI towards a logo aligned with your vision.
Tip: Is there a logo that you like but don't know how to describe it? In Midjourney, type /describe and upload the image to get clues on how to talk about the design elements.

For more information on how to effectively prompt for AI art and generative AI image creation check out this article.
Step 4: Generate, iterate, refine and repeat
Experiment with various prompts and keep iterating until you find designs that resonate with your brand. The key is to be patient and remember the process is iterative. It's a creative process of discovery and refinement.
Evaluation
Once the AI tool generates a range of options, it's time to evaluate. Look for a logo that reflects your brand, appeals to your audience, and stands out from the crowd.
Evaluate each logo for:
Relevance: Does it reflect your brand and appeal to your audience?
Originality: Is it unique and memorable?
Simplicity: Is it visually clean and uncomplicated?
Readability: Can people read it quickly, even at smaller sizes?
Scalability: Does it work well in various sizes and contexts? (for example, from a business card to a poster) Is it high resolution?
Consistency: Does it align with your brand and all other brand elements?
Choose the logo that scores the highest on these criteria to find your perfect logo. Online tools, polls, and surveys can be very helpful in narrowing down your choices. Post some options on your social media and ask your audience what they like best and why.
Refinement and post-processing
Once you generate an image that you like, you can refine it further using graphic design software or get help from a professional designer.
That's where tools like Boxy SVG, Vectorizer.ai, Adobe Illustrator, or GoDaddy's free logo maker come in handy. Use these to add text, tweak layouts and make final adjustments to your logo.

Or, bring your generations to a graphic designer and have them make a professional design from your AI concepts, and add any text or final touches to the logo design.

Remember, AI is a tool to generate ideas and rough drafts, but the final logo should be altered to reflect your brand perfectly.
Legal and ethical considerations
Before using AI-generated logos for business purposes, familiarize yourself with the platform's legal terms and respect copyright restrictions. Source your AI generators ethically and be wary of infringement and using images without the creators' consent. Be conscious that inadequate or skewed data may produce biased or harmful images. Practice ethical behavior and use AI for positive purposes.
Conclusion
Using AI for custom logo design opens a world of opportunities, making it easier to create unique and professional logo designs. With the right tools and strategies, you can harness the power of AI to bring your unique logo design to life. Always remember to evaluate, refine, and test your designs for the best results. Most importantly, enjoy the process and let AI amplify your creative endeavors.