The pandemic forced more than three-quarters of small businesses across the U.S. to temporarily close up shop in the spring of 2020, and thousands have since shut down for good.
But the COVID-19 pandemic also led to a record number of people trying to start their own businesses: 4.5 million filed new business applications in 2020, according to an analysis of U.S. Census Bureau data by the Economic Innovation Group.
That's the highest number ever and a 24% increase from 2019.
And the momentum isn't slowing. The Census Bureau says 492,000 new business applications were received in January 2021, a 43% jump over the previous month. Many more informal businesses are believed to have been created, often as side hustles, but never registered.
Few cities saw more aspiring entrepreneurs than Miami. Although new business creation was not distributed evenly across racial and socio-economic lines, green shoots of entrepreneurship popped up across the metro area, helping to bring a dose of resilience to the local economy.
[At the same time, untold numbers of existing small businesses — restaurants, neighborhood shops, salons — decided to establish a digital presence, allowing them to find new customers and take orders from beyond their immediate area.
In all, the number of digitally connected microbusinesses in Miami-Dade County rose 6.7% from 2019 to 2020, according to data from GoDaddy's Venture Forward project, which studies the economic impact of these small online businesses. The Miami metro area, which includes the neighboring cities of Fort Lauderdale and Pompano Beach, has more microbusinesses per 100 people than any other large metro area in the country.
These everyday entrepreneurs make a big impact on their communities, with each new one leading to the creation of two additional jobs, Venture Forward data shows. Additionally, each new microbusiness per 100 people can reduce the unemployment rate by .05 percentage points.
And between 2016 and 2019, every microbusiness per 100 people that's active online was associated with a $485 increase in a community's household median income.
Here are the stories of two inspiring women entrepreneurs who took the initiative when the pandemic upended their lives.
Natasha Nails: Rethinking the press-on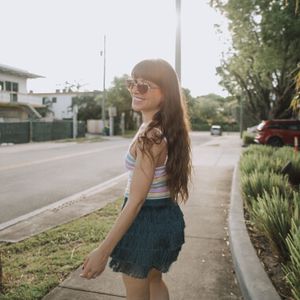 It took a painful case of contact dermatitis, a type of allergy, following a visit to a nail salon for Natasha Williams to come up with an online business idea for the future of press-on nails.
The Miami native, who lives in Little Havana, has had her nails done since her teens.
But after her allergic reaction in March 2020, she was forced to switch to press-on nails that used hypoallergenic adhesive pads.
Unhappy with the appearance of what was available — they felt cheap and plasticky — Williams started buying clear nails and hand painting them with her favorite colors and designs.
Around the same time, the pandemic shut down the local economy. A well-known tap dance performer and teacher around Miami, Williams suddenly had a lot of time as lessons and gigs dried up.
By July, buoyed by the admiring comments she got from friends and strangers on the street, she realized there was a market for her creations, so she quickly built an online store and Natasha Nails opened for business.
At first, it was as much a hobby as a career plan. But soon she started asking questions and understanding the opportunity was real.
Why did women tend to apply press-on nails and leave them on and then throw them out? Given how easy they are to remove and reapply, particularly the adhesive-pad type, wouldn't it be more fun and affordable to have collections of nails so they could match outfits or daily moods, the way they choose which shoes to wear or purse to carry?
"I want people to be able to mix and match, like 'let's see what I have in my closet to wear today,'" she says.
If she can popularize this approach, women may one day not feel obliged to suffer the daily inconveniences of wearing long nails.
"Just try typing all day with these things on," she laughs, showing off long, olive nails. "You really can't do much. And anyone who tells you differently is lying!"
While her new business doesn't make enough money for her to quit her teaching, she spends about the same number of hours on both.
That includes 30 minutes each morning tending to her growing Instagram account — where she has amassed more than 5,000 followers who account for most of the orders on her website — and a few hours in the evening painting nails, including custom orders, and packaging up boxes for customers who opt for her monthly subscriptions.
Many challenges remain ­— particularly how to scale production beyond her ability to hand-paint nails while maintaining the artistic quality. But Williams is definitely a long-term thinker who hopes that, some day, her creations will be featured at major retailers.
"I don't see obstacles as problems, but as challenges," she says of the process of building a company. "You just have to follow the steps."
Read more about Natasha's story here.
Starting an online charcuterie-to-go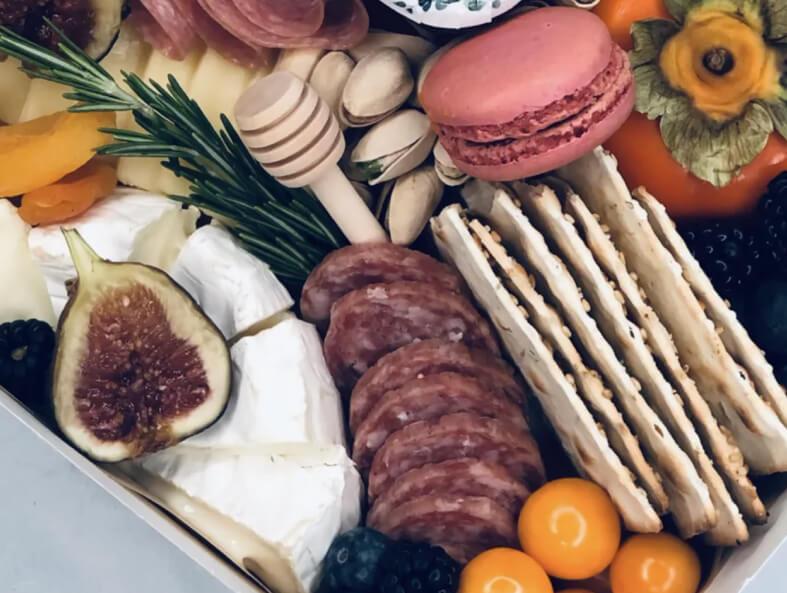 Like so many healthcare workers around the world, Maryam Kheirabi faced new demands when the pandemic hit. An oncology pharmacist with a Miami-area hospital, she suddenly had more hours, more stress and more fears of the unknown.
To deal with the growing pressure, Kheirabi decided she needed a new activity, something that would take her mind off her stressful job and give her a newfound source of fulfillment.
That's when Fig & Brie, a charcuterie-to-go business, was born.
"I'm happiest when I'm extremely busy, and I wanted to create something beautiful for people to share," she says. "In a way, I think the business got me through the worst days of the pandemic. It gives me hope, and hopefully it gives other people hope, as well."
The idea came to her soon after the pandemic began, when she saw groups of friends eating from plastic containers full of snacks at a park across the street from her home for socially distanced get-togethers.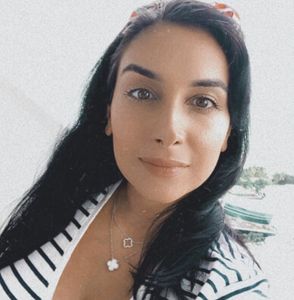 "How cool would it be to have a charcuterie box to go," she remembers thinking. It would give people the option to pre-order a food board that could be delivered just when it was needed.
A native of Queens, N.Y., who moved to Miami with her speech pathologist husband in 2016, Kheirabi grew up being responsible for creating food platters for family gatherings.
"We Persians are very big on hospitality, and I never lost my love for creating beautiful, delicious things," she says.
Once the first spike in COVID-19 cases began to ease in August, she started doing research, which included the creation of a variety of charcuterie platters for colleagues at the hospital.
A cousin in New Jersey agreed to help her secure a domain name and choose website-building tools.
"The rest was left up to me, but it was mostly dealing with aesthetics, which I love, anyway," she says.
In early November, Fig & Brie officially launched, with a range of offerings, from a $20 "solo" platter to an $85 "soiree" box.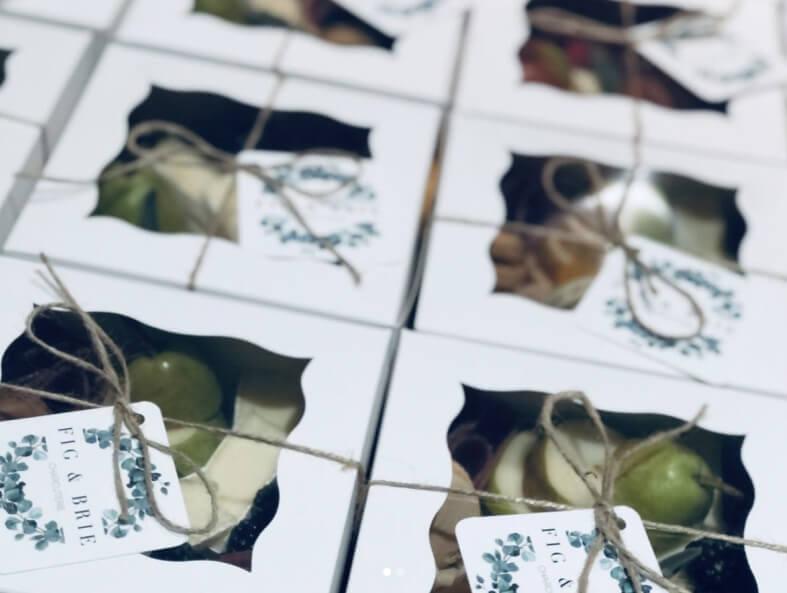 The seed capital was $2,000 that her husband, Francisco, urged her to take from their savings, with the understanding that they wouldn't spend any more if the business wasn't profitable after a month. She ended up spending $1,900 of it in that time, but by early December the business was making money.
Kheirabi's digital marketing strategy initially was solely based on Instagram, in part because she wanted to grow slowly at first. But sales jumped more quickly than expected over the holidays, as friends and fans spread the word. One local real estate broker ordered platters as gifts to her clients.
It wasn't easy, but she and her husband managed to keep up with demand while maintaining their jobs in healthcare. It helps that most orders come on Thursdays or Fridays, for delivery on Saturday.
Francisco does everything from taking photos to taste-testing to driving their only car around the city making deliveries. When he once asked what he would be paid for all his work, she quipped, "Sorry, but we pay in cheese."
Her near-term goal is to have enough demand to hire a driver or two, and then to find a way to ship around the U.S. (That will require some innovation, to either find a way to keep fruits and veggies crunchy and fresh, or to come up with boards that meet her standards without those foods.)
Ultimately, she'd like to open a storefront in Miami and share her business model so women in other places could follow suit.
"I wouldn't be doing this if it was only for the money," she says. "That's just icing on the cake." The primary reward, other than enriching customers' lives, is to empower women, including herself.
"We're living in a time when women are standing up and taking charge of themselves," she says. She even welcomes the competition from other female-owned online charcuteries in the city. "There's enough demand to go around," she says. "Women shouldn't compete with each other. We should lift each other up."
Related: Research shows that women have what it takes to make great CEOs