The most difficult part of freelancing isn't doing the work. After all, you started freelancing because you're great at what you and and you enjoy the work. It also isn't managing the actual business side of things, even though that is a challenge for many freelancers.
The hardest part of freelancing is generating a steady stream of qualified leads and creating a full pipeline of prospects who value what you do, are ready to get started — and are happy to pay your full rate.

25 ways to get qualified leads
Luckily there is no one way to generate qualified leads and land new business.
Create case studies.

Create lead magnets.

Blog regularly.

Use content upgrades.

Start guest blogging.

Start a podcast.

Be a podcast guest.

Speak to groups.

Join a networking group.

Join a leads group.

Attend conferences and large events.

Sponsor conferences and large events.

Cue up cold emails.

Use your voicemail.

Leverage your email signature.

Take advantage of holidays.

Build links.

Invest in pay-per-click ads and remarketing.

Invest in social media ads.

Put YouTube to work.

Send a warm letter.

Convert email subscribers.

Ask for introductions.

Form strategic partnerships.

Over-deliver on referrals.
Below you'll find details for each of these 25 tactics you can add to your brand marketing strategy to attract more qualified leads, secure more clients, and enjoy freelance success.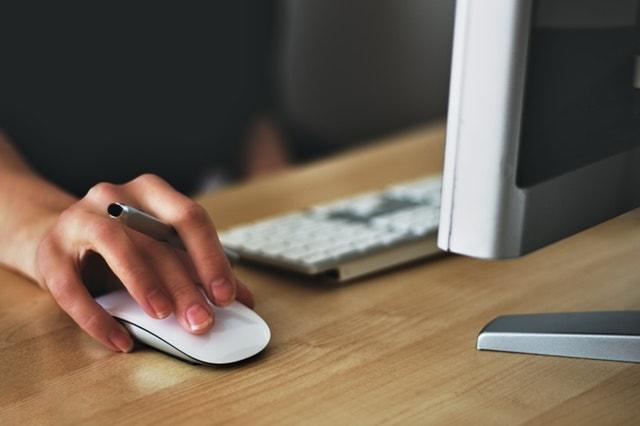 1. Create case studies
Client success stories or case studies give prospects the opportunity to see how you helped a specific client achieve their objectives.
While testimonials tell a top-level story of the experience, case studies tell the bigger behind-the-scenes story of the project.
And because they tell the story from start to finish, they are one of the few marketing tools that can be used during every stage of the customer journey.
Case studies help prospects learn about your services, the client experience, and how your offering fit their business needs. They also help the prospect relate to a past client's story, identify themselves as a client, and see what's possible.
2. Create lead magnets
Not every person who visits your website is ready to hire you or buy from you right away. For most people, they first need to get to know you, decide they like you and gain trust before they're ready.
A lead magnet meets visitors where they are with a specific solution to a challenge they currently have in exchange for their email address. It exists to convert visitors into subscribers and leads that are now in your sales funnel.
3. Blog regularly
While blogging these days is more about quality content that quantity of content, it is still critical that you publish new content to your blog on a regular basis. Blogging regularly demonstrates your credibility and reliability to your audience and it helps your site stay relevant in search results — not to mention generate qualified leads.
4. Use content upgrades
A content upgrade is a extra content people can get in exchange for their email address. It's similar to a traditional opt-in offer, but unlike site-wide opt-ins, content upgrades are directly related to the content people are already reading, watching or listening to.
Content upgrades are highly effective because they are presented in context — like in a blog post, in a podcast, or in an audio recording — and they offer more content about that topic.
5. Start guest blogging
In addition to blogging on your own website, being contributing guest blog posts to other websites that serve the same audience you do.
Guest blogging allows you to gain exposure, visibility and access to a whole new range of qualified leads for your name, brand and expertise.
Just remember that a single guest blog post isn't going to move the needle much. When pursuing guest blogging, try to negotiate a bundle of three to five articles over time.
6. Start a podcast
One of the fastest ways to expand your network, make valuable connections, and dramatically increase your visibility is with a podcast where you interview other experts, influencers, authorities, service providers and product owners who service the same market you do.
When you have an audience in common, the podcast becomes a win-win-win: A win for you, because you gain access to someone else's audience; a win for the guest, because they gain exposure through your podcast; and a win from the audience, because they learned something new.
7. Be a podcast guest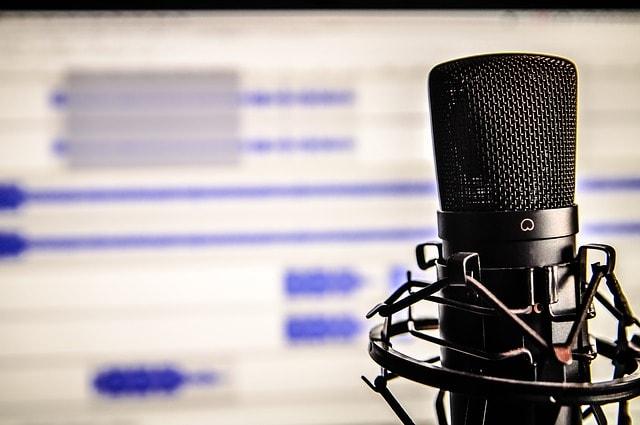 Don't have time to start your own podcast? No problem!
First, research which podcasts target the same audience or client segment that you do.
Second, learn everything you can about those podcasts to identify those that would be the most mutually beneficial.
Third, put together a pitch for each podcast host, sharing why you'd like to be a guest, why you're a good fit, what you can bring to the table and deliver to the audience, and why this is a good fit for the audience.
If you put in the work and have a great pitch, you'll win guest spots on podcasts that can help expand your brand visibility and generate qualified leads.
8. Speak to groups
Position yourself as an authority figure, industry expert and thought leader by speaking and sharing your knowledge with others. Get started with speaking at local networking groups and through organizations like Toastmasters, then expand to regional and national events.
When speaking at an event, if there is flexibility in the schedule, ask the organizers if you can deliver your talk on the first day or first thing in the morning.
You'll be present and available the rest of the event to answer questions and chat up the crowd. This can be especially lucrative from a marketing standpoint if the audience is made up of potential qualified leads.
9. Join a networking group
Networking groups like eWomen Network, National Association of Women Business Owners, American Marketing Association, Public Relations Society of America, American Advertising Federation, and local groups found through Meetup.com can be goldmines packed with new clients if you select the right networking group.
The key is to focus on the groups your qualified leads might attend — and not the ones focused on your industry that are full of other people who do the same thing you do.
While industry networking groups are valuable, if you need clients, you need to go to where your clients are.
10. Join a leads group
Unlike traditional networking groups, leads groups are all about passing qualified leads to other members of the group. At each meeting, the focus is on who you have leads for, giving referrals, and building relationships. The idea is that if everyone comes ready to give, everyone will in turn benefit.
11. Attend conferences and large events
Attending local networking events is a great first step toward the expansion of your brand visibility. But at a local networking event, there might only be a few people at the entire event who are a fit for your services and investment level.
At large national or international conferences however, you'll find entire ballrooms full of people who could become qualified leads.
For example, if you build websites for authors and speakers, you should be attending the Association of Writers and Writing Programs Conference, the Writer's Digest Annual Conference, the San Francisco Writers Conference, and the Literary Writers Conference — to name a few. While it costs more to attend conferences like these, usually just one new client can cover your costs.
12. Sponsor conferences and large events
Once you have attended a few conferences and experienced firsthand how the business expos, trade shows and sponsorships work, you might want to sponsor an event or two to gain increased brand exposure. Ideally you want to look for sponsorship options that give you an opportunity to speak, be highlighted in front of the room or showcased individually.
13. Cue up cold emails
The biggest challenge of any cold email is getting the entire email read. That means the goal of the first sentence is to get the second sentence read, and the goal of the second sentence is to get the third sentence read — and this process continues to the end of the email and the closing call-to-action.
The second challenge of getting qualified leads through email marketing is actually writing the email. When writing a cold email, remember these eight tips:
Flatter the recipient and show that you did your homework.
Make a personal connection.
Validate who you are.
Tailor the message to the recipient.
Address a specific challenge and offer a solution with clear benefits.
Include a call-to-action.
Show respect and gratitude for their time.
Proofread it several times.
14. Use your voicemail
When recording your business voicemail, consider adding some information about your services. For example, you could add something like:
"Thanks for calling [COMPANY NAME] Please leave a message after the tone with your name, phone number and how I can be of service. I look forward to speaking with you, and when I do, don't forget to ask me about my brand new website optimization package."
15. Leverage your email signature
Leverage your email signature in direct communications to include a call-to-action or promotion for a new service offering, a new lead magnet, or a special event or sale.
16. Take advantage of holidays
All major holidays are a perfect excuse to reach out you existing clients, past clients, subscribers and drump up qualified leads with a genuine holiday-related message and an update on what's going on with your company.
It's the perfect time to also share information about new services you offer.
There are also made up holidays occurring almost every day of the year, like National Pickle Day and National Pretzel Day. Find a few fun holidays that align with your business or marketing, and leverage them for some fun promotions that keep you top of mind.
17. Build links
More links means more traffic. More traffic means more conversions. More conversions means more clients.
If you want more clients, you need to invest in an ongoing link-building strategy.
Links are the roads of the internet, the way that search bots and humans move from one web page to another and one website to another — and the more quality links you have pointing back to your website, the easier it will be for people to travel to your site and interact with your content.
18. Invest in pay-per-click ads and remarketing
While many freelancers focus on free marketing options like organic SEO, blogging and social media, paid advertising is still a smart marketing strategy when done right. Pay-per-click advertising and remarketing — serving targeted ads to those who have previously visited your website — give you to ability to stay top of mind as those who have visited your website continue to search and browse online.
19. Invest in social media ads
Unlike pay-per-click ads — where you pay for every click of an ad you get — social media ads (like Facebook ads) are billed the space you buy. The number of impressions or clicks on a social media ad doesn't change the cost.
Ads through social media platforms like Facebook are rising dramatically in popularity because of the data available and your ability as an advertiser to target very specific parameters.
Advertising through social media channels works well to boost brand visibility and recognition — and takes qualified leads to the next logical step, opting-in to a free offer, registering for a webinar, liking a page or taking advantage of a sale.
20. Put YouTube to work
With more than 1.5 billion total monthly active users, 30 million-plus daily active users, 50 million people creating content on the platform, 5 billion-plus videos shared to date, an average viewing session of 40 minutes — up 50 percent year over year — and 300 hours of video uploaded every minute, YouTube is technically the second-largest search engine in the world.
Needless to say, YouTube isn't a platform to be ignored.
If you're not yet creating video content for YouTube, make this the year you get started.
21. Send a warm letter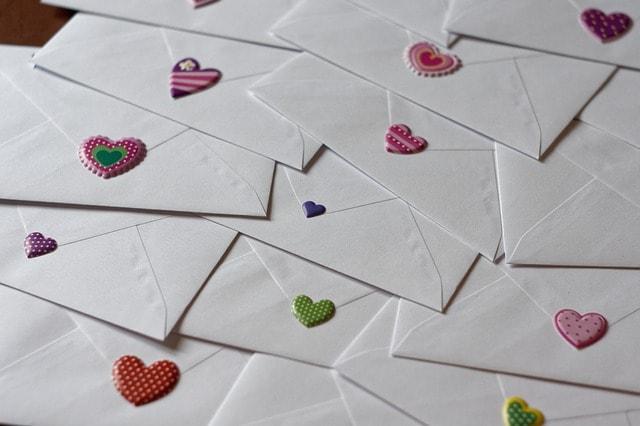 A warm letter is like the letters you receive in holiday cards that give you an update on what's been going on over the past year and what's new. Your client-attracting warm letter gives contacts an update about what's going on in your business, who your ideal clients are and what if any new services you're offering.
Keep your warm letter sales free, but be sure to end the warm letter with a call-to-action. Ask if they know someone who may be a good fit — a qualified lead for you — or if they want to schedule a discovery session to learn more.
22. Convert email subscribers
Email marketing is remains to this day one of the most effective forms of marketing, yet many freelancers fail to turn their qualified leads into clients and customers because of one major mistake:
They fail to ask for business.
In every email newsletter or update you send, make sure you include at least one call-to-action to take the next step and book an appointment with you. It's also a good idea to include secondary calls-to-action or links that can help further segment your list for more targeted marketing in the future.
23. Ask for introductions
Many people will tell you to reach out to your contacts, clients and peers to ask for referrals. While this strategy can work, it's is much more effective to take it one step further and ask for introductions.
Asking for an introduction means instead of awkwardly reaching out to a referral or waiting for someone else to contact you, you're guaranteed a connection with a "yes" answer and that personal introduction will start the ball rolling.
24. Form strategic partnerships
Not all business partnerships are created equal. Some will produce much more lucrative results than others and keep the qualified leads coming in.
The most successful strategic partnerships are those made between two freelancers or two businesses that provide complementary, non-competing services and whose target markets align.
This way you can leverage co-branding and co-marketing to build email lists and fill both pipelines at the same time by gaining exposure to each others' audiences.
25. Over-deliver on referrals
Referrals are the lifeblood of a professional services company — especially for freelancers. If someone sends a referral your way, you absolutely must over-deliver.
First, overdeliver for the person who made the referral. Let them know you spoke to the referral and whether it was a good fit. Let them know when you send a proposal or estimate. And tell them if the prospect signs a contract.
Each time, thank them for the referral. And upon contract signing, send them a gift.
A reminder about generating qualified leads
Finding a balance between serving your existing clients and getting qualified leads can be a challenge. But with documented systems and processes, you can delegate and automate many administrative tasks. Just remember to make qualified leads an ongoing priority, even when you're busy and completely booked solid.
The times when you are booked solid are actually the most important times to focus on lead generation.
The process of converting a contact into a lead and a lead into a client take time. If you get lazy about lead generation during your busy times and you wait until you're slow, you'll find yourself on the freelance feast or famine rollercoaster — and that's never fun!