When it comes to running an eCommerce business, the holiday selling season can be a real challenge — and a profit-booster, provided you prep accordingly. I asked four eCommerce CEOs a handful of questions about how they plan, prepare and execute global sales during holiday crunch time.
Meet the CEOs
Alexander Lans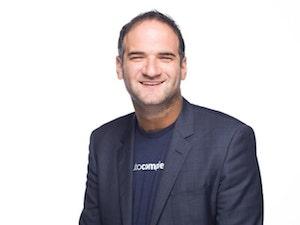 Alexander Lans is founder and CEO of FOAL LLC, based in Glenview, Ill. The company's eCommerce website, One Stop Equine Shop, offers all manner of equestrian apparel, supplies and equipment.
Andrea Sreshta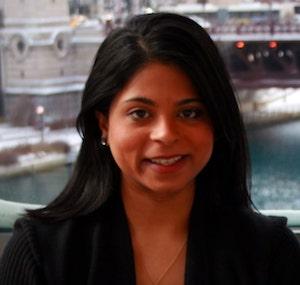 Andrea Sreshta is co-founder of Chicago-based LuminAID, an innovative company that creates and sells products including portable solar lights, solar phone charges and solar garden lights.
Jim Snediker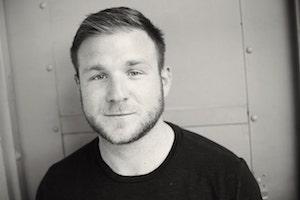 Jim Snediker is co-founder and CEO of Stock Mfg. Co., a custom menswear company based in Chicago. The eCommerce site offers men's clothing items ranging from T-shirts to outerwear.
Christophe Ridet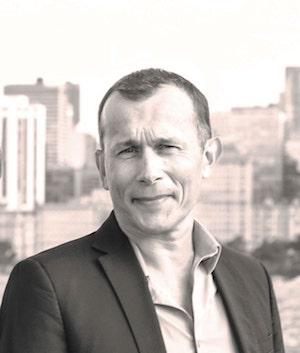 Based in France, Christophe Ridet is co-founder and CEO of Wear Moi. The company offers premium performance dancewear, activewear, bags, gifts and accessories on its eCommerce site.
How to prep for global sales during the holidays
Following are each eCommerce business owner's responses to my questions about how to best prepare for holiday global sales.
In the years of running your eCommerce business, what's the one thing you learned the hard way — and now make sure you never do, in terms of prepping (or not prepping) for global sales during the holiday season?
Andrea Sreshta: It's super important to have a handle on shipping cutoffs and deadlines for the various carriers. And almost equally important to communicate and re-communicate these cutoffs to your customers as well so they can be sure to get orders in prior to deadlines.
Jim Snediker: Sales are always higher in November and December than the rest of the year. We run very lean on inventory here, but we've learned that we can take a little bit bigger inventory risk around holiday season in order to maximize potential global sales. We've been sold out of basically everything by the first week of December, and that sucks.
Alexander Lans: Focus on logistics. Our first Christmas, we were not ready for the overwhelming demand for our products. It is important to have the right people and infrastructure in place to meet the needs of the customer.
Christophe Ridet: All material, graphics and back office setup need to be done, at the latest, one month prior to the campaign launch.
Related: 11 steps to get your online store ready for holiday sales
Do you change your graphics (e.g. header or hero image) to advertise your holiday sales?
Sreshta: We do have a special holiday version of our logo we put up on our website in November. And we invest quite a bit in new product photography that shows our products in a holiday context each year so we have these assets ready for email and social media campaigns.
Snediker: Yes.
Lans: We change our graphics on a consistent basis. During the holiday season we will go through several changes depending on our marketing calendar.
Ridet: Yes.
Related: Why you need to create a social media strategy now for the holidays
Do you double-up on customer service for global sales during the holiday season? How do you make sure that your customers are taken care of on your website and via social media channels where they can chat with others to say good or bad things about your company? Is there anything unique that you offer your customers such as pre-holiday sale discounts, sale chats or windows of free shipping?
Sreshta: We run our customer service primarily through our website contact form, email and web chat. We also monitor our social media and Amazon comments to be sure we are doing everything we can to satisfy customers and ensure they have a positive experience overall.
Snediker: We don't really change anything. We always strive for exemplary customer service — we're all just busier around the holidays!
Lans: Our typical response time even during the holiday season tends to be one to three hours by email. We also offer phone support and will double up our customer service team. We will be doing a number of promotions during the holiday season to entice customers, but we always offer free shipping on all orders.
Ridet: Our customer service is aware that there will be more calls during that period of time, given the way we are organized and the number of staff we have. They know they may have to do longer hours during that time. They can call, email us like usual. We inform our B2B customers one week prior to the launch of the campaign.
Related: Start-to-finish eStore customer service tips
How do you test (bullet-proof) your website to ensure you can handle an increase in global sales ?
Sreshta: We use Shopify for our website platform and rely upon their servers to hold up during busy periods. Shopify has held up well during past busy times (such as during our Shark Tank airings) and so we are fairly confident in its services.
Snediker: We don't.
Lans: We typically run a series of tests and server loads during the third quarter to make sure that we are ready. We will freeze any updates after the third quarter and begin new code updates in 2019.
Ridet: On average we experience two to five times more traffic during our campaign. Our current setup can easily handle that increase in sales volume. We double-check that all prices and discounts are applied correctly.
Related: How to avoid the dreaded "website down" message
Do you plan and strategize which products to promote and then build up higher inventory levels ahead of global sales?
Sreshta: Yes, we do advanced planning to figure out what products we want to sell and promote, and then time our inventory planning accordingly.
Snediker: See answer No. 1. We do now!
Lans: Our products tend to be cyclical, so we will begin to build inventory at the end of August and then decrease those levels up to the Christmas holiday.
Ridet: We do not build up specific inventory. Most of our campaigns apply to all of our products across the board.
Related: Effectively managing retail inventory during the holiday sales rush
What's your best contingency plan for making sure product gets out the door on time and in good quality so all your customers are satisfied?
Sreshta: We work with our third-party fulfillment warehouse and plan in advance for extra demand by requesting additional personnel to pack and ship our orders. Getting the orders packed and out the door in as little time as possible is very helpful in satisfying customer timelines during the holidays. In the event that there ever are any delays, we work to communicate any issues to our customers as soon as possible so they can plan accordingly.
Snediker: We re-do all inventory prior to the start of global sales during the holidays, to ensure we aren't overselling anything. You don't want someone to buy a last-second Christmas present on your site, only to have us reach out and tell them it was accidentally oversold.
Lans: We have been fortunate enough to have flexibility in our logistics, which allows us to take advantage of both third-party logistics and additional temporary employees as necessary. We have also opened a new warehouse for the 2018 holiday season that will improve our logistics.
Ridet: Same as usual.
Related: Everything you need to know about Fulfillment by Amazon
What am I missing: marketing campaigns (creating buzz around your company)? Mobile ready? Ads ready to go (Facebook, Google, etc.)?
Snediker: Pop-up shops. We do more markets and pop-ups around the holiday than usual, as people are in a buying mood!
Ridet: We run ads on our social media platform (Facebook and Instagram, for example). Currently, we are experiencing steady 40-percent gross online sales and so far, we have managed to achieve this without paying for any ads on social media or search engine. We do it internally, using what is available for free. We plan on investing on a paid advertising campaign in early 2019.
Related: Holiday marketing checklist — 5 ways to prep your marketing for the holidays
Challenged by how to position your business for global success? Attend Laurel's 4th Annual Global Small Business Forum in Chicago on Oct. 19, 2018: http://globalsmallbusinessforum.com.