If you plan to launch an ecommerce store this year, you'll need a strategic sales and marketing plan to help you stand out. You'll also need to know where to source the best products if you don't manufacture them yourself. These types of businesses need to know how to find products to sell online.
The competition for online consumer traffic and sales has never been steeper. Many small businesses (SMBs) have recently launched ecommerce stores to reach customers who prefer to shop online, with 92% of online SMBs claiming they had a significant sales growth in 2021.
How to find products to sell online
Let's explore how to find products to sell online and ensure they fit with your overall business strategy and budget.
1. Identify products that you're passionate about
It's essential to have a profitable small business. But it's hard to stay committed to it long-term without a passion for what you sell.
As you embark on your online business journey, start by identifying those passions. Do you love books, fashion, food, jewelry, or technology? Do you have a hobby, like buying art or collecting dolls, that you've always wanted to turn into a business by helping others do the same?
More than 65 percent of participants in a Customer Thermometer study said that "being emotionally connected to a brand made them feel like the company or business cared about people like them."
So the more you're able to align with and communicate your passion for your digital or physical products through your online business, the better you'll attract like-minded, loyal shoppers.
It's also critical to think about what the products that you want to source and sell will say about your business and brand.
For example, if you decide to sell organic, fair-trade coffee beans, you're promising to deliver a product that is healthier for your customers while showing that you care about the people who grow and package that product.
If your potential customers also care about those values, you know they'll be looking for a site like yours to purchase those products.
That's why you must identify the right product niche and target market before you source the products you want to sell online.
2. Align those passions with a niche product-market fit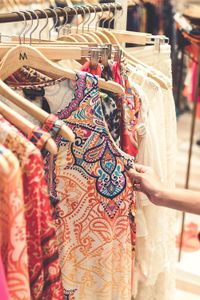 Business News Daily defines a product niche as "a specialized or focused area of a broader market that your business serves specifically."
Taking the time to identify your niche properly will help you to stand apart from your competitors in a crowded online marketplace.
For example, if you love jewelry inspired by or from the 1920s and 1930s fashions but can't find it all in one place online, you could build a small business that caters to that niche.
Or, perhaps you want to sell trendy costume jewelry for young women to wear to work. It all comes back to your passions and which customers you want to target online.
When choosing and searching for your niche items to sell online, you should also consider:
The size and weight of your physical products: To keep shipping costs down with lighter and easily packable products
The selling price of your sourced products: Especially when getting started — to be profitable and to cover the cost of returned items
Product durability and quality: You don't want products to spoil or get broken en route to your customers
Trends in your chosen niche: For example, search terms for "nostalgia" have grown over the past few years and is reflected in everything from current fashions to music, TV, and toys
Profiling your niche customers
Try to get as specific as possible when defining your niche target customers. Include everything from demographics like age range, occupation, and household income to psychographics like their personality traits, lifestyle, special interests, and values.
Using the costume jewelry example from earlier, your target customer could be a single woman in her 20s and 30s who works in advertising or PR and makes $30,000 to $75,000 a year. She likes to go out with her friends after work, belongs to a book club, is a foodie that watches baking shows, and cares about climate change and product sustainability.
Once you've completed your customer profile, research how they're likely to shop for your products online. Small business owners can start by reading free blogs and consumer studies published on online marketing sites such as eMarketer, Econsultancy and MarketingCharts.com.
You can also get a lot of free information from ecommerce news sites like Retail Dive, Digital Commerce 360, and the National Retail Federation.
Look for trends that reveal where your potential customers spend most of their time online and try to learn how they discover new products.
For example, are they more likely to research vintage jewelry through search or fashion and celebrity websites? Do they follow influencers on social media sites like Instagram and Pinterest? If so, which ones and what are those influencers saying about those products and styles?
You can also send out an online survey to friends and family who fit your niche customer profile using Survey Monkey or Google Forms. You can ask them specific questions like:
What do they love about that product niche?
Which niche product trends are they looking for right now?
What products in that niche are they most likely to research or buy online?
What's missing from that niche market that they'd like to see filled?
How much would they be willing to spend on a specific niche product?
Where do they typically learn about new niche products online?
Which competitor sites do they currently buy from, and what do they like or dislike about those ecommerce sites?
Do they buy their niche products from local, national, or global competitors?
Would they prefer to have products shipped to them if they buy locally, or would they like to purchase products online and pick them up in-store?
If they buy products nationally or globally, how much would they be willing to pay for shipping?
Giving them specific answers to choose from, rather than asking them open-ended questions, will make it easier for them to fill out your survey. Although, a combination of the two is often necessary.
It's also helpful to offer an incentive to get them to complete your survey, like gift cards and discounts when shopping with your online store.
Once you have all of your answers, it's time to look for the right products that meet all of their needs.
3. Find the right products to sell online
As you prepare to source your physical products, think about the type of ecommerce business you want to create.
For example, many small business owners start with a dropshipping business model where you don't need to make or store any inventory yourself physically. Instead, you'd source and curate the niche products on your site while your suppliers would store, package, and ship the items for you.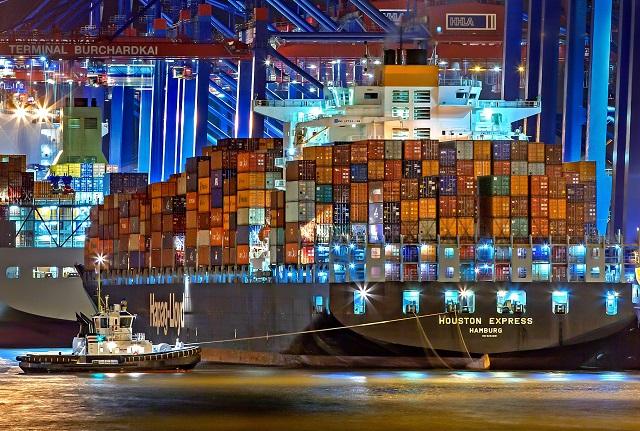 With a dropshipping business model, your suppliers will take a bigger cut of the profits.
However, dropshipping is a flexible and scalable way for a small online business to get off the ground quickly and affordably, with lower overhead costs.
As your business grows, you can potentially add your own manufactured products to sell on your site to make a larger profit.
Identifying products for your dropshipping business
Where you source your dropshipping products depends on your chosen product niche.
According to SixAds.net the top dropshipping niche categories last year were:
Home decor and home improvement
Jewelry
Health and beauty
Fitness
Pet products
Boho clothing and accessories
Phone accessories
To find the top trending niche products right now, SixAds recommends looking at:
Related: Check out our guide on the most trending products for your ecommerce business.
Sourcing those products via dropshipping suppliers
You have many options to choose from when sourcing products for dropshipping.
Access a network of sellers via ecommerce marketplaces
One of the most common places to start sourcing your products is via an ecommerce marketplace that connects you to a large network of manufacturers and sellers. As mentioned earlier, the AliExpress Dropshipping Center is a good place to start.
Additionally, you can research and contact niche dropshipping marketplaces like BrandsGateway for luxury brands, Buy2Bee for clothing and footwear, UniqBe for IT and electronics products, Gold-N-Diamonds for jewelry, and Wholesale Interiors for furniture.
Choose high-quality niche products via wholesale supplier directories
Directories like InventorySource.com give you access to thousands of high-quality wholesalers and suppliers for niche product categories.
Keep in mind, however, that they charge a monthly subscription fee to integrate and automate the SKU data onto your site. However, some let you look at the content for free to decide whether or not you want to invest in a subscription.
Go straight to the source with brand manufacturers
You can also go straight to your favorite niche brand manufacturers to negotiate a dropshipping partnership. Keep in mind that not all of them will be interested in dropshipping, and this can become a laborious process as you add more partnerships.
Be sure to ask about their revenue share model (e.g., how much of the sales revenue they would keep to store and ship the physical product to your customers), and compare prices among a host of your favorite niche brands.
You'll need to factor that number into your price, along with the manufacturer's suggested retail price (MSRP), to make a profit. Refer to our post on product pricing for help when developing the right ecommerce sales strategy for your small business.
Enable manufacturers and sellers to come to you
You can also make it possible for niche product creators to post and sell their wares through your site.
For example, Society6 created a platform for artists to affordably upload photos and sell their designs (e.g., prints on mugs, t-shirts, and socks) to the world. In this way, artists can reach out to them and post their own products on the ecommerce site.
Sourcing products for your general online store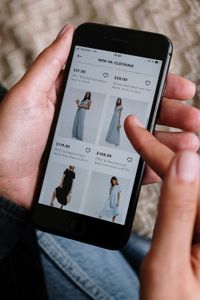 If you already own a retail store and plan to launch an ecommerce site, or you're an online retailer that buys commoditized physical products (e.g., high-demand, essential items) and/or niche products to store in a warehouse, then you have some additional options to consider.
In addition to the resources listed above for dropshipping sources, you can purchase your niche products from ecommerce marketplaces like: Alibaba.com and Amazon wholesale. You can also purchase inventory from wholesale partners like Costco.
To decrease your overhead costs, since you're renting out a physical warehouse and covering your shipping costs, look for discounts when purchasing large product quantities in bulk.
Additionally, keep in mind that suppliers are currently dependent on manufacturing capabilities during the Covid pandemic. Check-in regularly with your suppliers to make sure you don't frequently sell out of items and keep customers waiting for long periods.
Related: Top-notch shipping tips for your online store
4. Identify and integrate online product sales channels
Once you've sourced your digital or physical products, it's time to decide where and how you'll sell to customers online.
First, you'll need to develop and launch your online business website. If you don't have one already, there are a variety of options out there and many ecommerce platforms, like GoDaddy Online Store, can help you to:
Buy a domain name
Build your site with affordable mobile-friendly templates
Process payments quickly and securely
Host it all on one integrated platform
Use GoDaddy Online Store to build your site and sell everywhere
If you've already done your research on where customers are likely to discover and buy your products online, working with GoDaddy will enable you to sell directly from your website or your customers' favorite platforms and marketplaces, like eBay, Etsy, Amazon, Facebook or Instagram.
Plus, GoDaddy Online Store integrates with GoDaddy Payments to help you process payments securely — both online and in-store.
Your payments will arrive in your business account as soon as the next business day, and GoDaddy offers the lowest fees in the industry per transaction, compared to leading competitors.
GoDaddy Payments processes all major credit and debit card transactions — both online and using our POS devices. If you use our Smart Terminal and Card Reader devices in-store or in-person, we also provide contactless payments via Apple Pay and Google Pay.
Finally, you can access all of your orders, inventory, reviews, and customer emails — across all of your online business sales platforms — from one easy-to-use online dashboard.
Add WooCommerce to our managed WordPress ecommerce platform
If you already have a WordPress website and want to add ecommerce functionality, you can do so using WooCommerce extensions — choosing from over 50,000 WordPress plug-ins and 10,000 site design templates.
GoDaddy's managed WordPress Ecommerce platform with WooCommerce gives you the freedom to sell anything, anywhere online — from physical products to digital downloads, services, and subscriptions.
It also seamlessly integrates with GoDaddy Payments, giving your customers more ways to pay you, and helping you get paid faster.
Related: 6 types of products you can sell with WooCommerce
Launch, test and iterate on what's working
Once your site is live, it's important to track how each product is performing on your website, so you can offer more of what your customers want, and consider removing products that aren't driving sales.
First, you'll need to install an analytics tool like Google Analytics on your site to track your customers' online shopping behaviors. For tips on what to track and which reports to use, read:
How to use Google Analytics enhanced ecommerce features to gain more customers.
Next, consider using A/B testing on your homepage, product pages, and check out to see which design features and copy can be improved to increase sales (or conversions) on your site.
Essentially, A/B testing is a split test between two variations of the same page. At the most basic level, you can test whether a checkout page with a green button will outperform a red button to drive more sales. However, you can get a lot more sophisticated with what you want to test.
Related: The what, why, and how of WordPress A/B testing
5. Your online customers are out there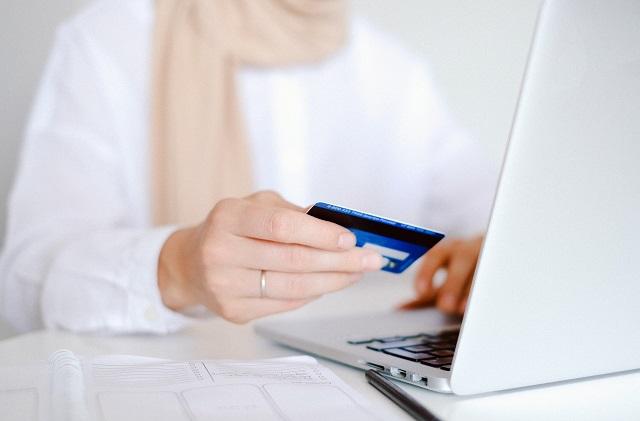 Once you've found the right digital or physical products to sell online and launch your ecommerce site, it's time to build your brand and promote your online business.
From search engine optimization (SEO) to email, social media marketing, and online advertising, the GoDaddy blog can teach you how to launch, market, and advertise your small business ecommerce site to potential customers.
We also cover case studies on how businesses like yours are succeeding online and provide insights into consumer behaviors, seasonal strategies, and more.
If you don't have a large budget, start with one or two marketing strategies that you know are likely to reach your potential customers and convert sales, based on your consumer research.
Then, test and improve on what works. As your business grows, so too can your budget to drive more traffic and sales to your site.
For more tips and steps to take to succeed with ecommerce, check out our guide on "How to start an online store."