With spring in full bloom, it's time to prep your eCommerce site for Mother's Day sales. According to the National Retail Federation, Mother's Day is the third largest retail holiday, and shoppers are planning to buy gifts not only for their moms, but also their wives, girlfriends, sisters and daughters.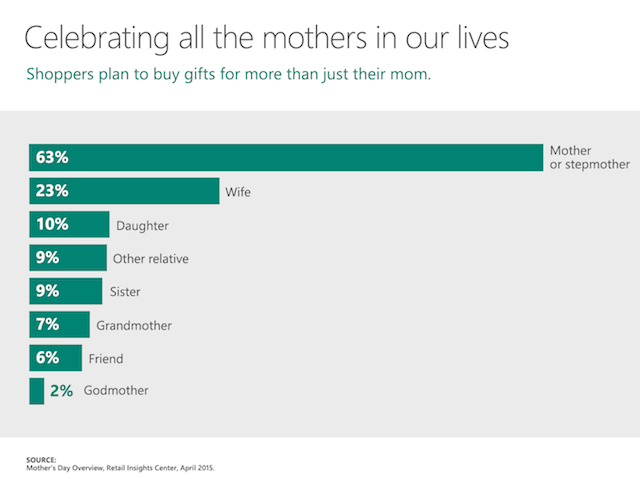 So if you want to get in on the action, now is the best time to make sure your store is ready for an influx of traffic and sales. In this article, we'll share a few tips that will help you prepare your online store for Mother's Day sales.
9 ways to prepare your online store for Mother's Day sales
The following tips will help you organize your products to highlight relevant categories for Mother's Day sales, build buzz and drive traffic from social media, and track your stats so you can analyze your success.
Highlight relevant products.

Update product descriptions.

Evaluate shipping and returns policies.

Check upsells and cross-sells.

Create a Mother's Day special incentive.

Test the checkout process.

Test the rest of the site.

Install Google Analytics.

Start marketing.
Ready to get your eCommerce website prepped for more Mother's Day sales? Let's go!
1. Highlight relevant products
Go through your store's inventory and note the products that would appeal to Mother's Day shoppers. You can create a special category for those products or tag them as Mother's Day gifts. Then, you can feature the category or the tag on your home page, which makes it easy for online shoppers to browse the products and make purchases.
2. Update product descriptions
Appealing product descriptions can play a huge role on your conversion rate, so now is a good time to go through your product descriptions and spice up the copy to make it more relevant for Mother's Day sales.
Make sure the copy accurately describes the product and highlights the benefits.
Evaluate product photos and consider updating them or adding a video instead that shows the product in use. You'll also want to ensure that product reviews are easy to spot as they can build trust with new buyers.
3. Evaluate shipping and returns policies
Shipping and return policies should always be kept up to date — but this is even more important during major holidays when getting the product shipped and delivered on time is crucial.
Not only is it important to make sure your policies are up to date and easy to find, you'll also want to go through your records and see if you've had any customer complaints about the shipping process.
If your customers aren't happy with a particular shipping company, now would be a good time to change them. If you had no complaints, get in touch with them and double-check their estimated delivery times for Mother's Day to ensure your customers won't have any issues.
When it comes to your return policy, evaluate the return time frame, as well as details such as who is responsible for shipping costs in case of a return and then update accordingly.
4. Check upsells and cross-sells
It's a good idea to use this time to go through individual product pages and see what shows up as related and recommended products. You'll want to make sure that the products are in line with the main product to increase the chances of a successful upsell and cross-sell. Double-check categories that are selected and consider updating them to better reflect the upcoming holiday.
Editor's note: It's easy to make your product pages shine with GoDaddy Online Store. You can add up to 1,500 products, with up to 10 images per product — and manage your entire inventory with just a few clicks.
5. Create a Mother's Day special incentive
Creating a special incentive for Mother's Day can increase the number of sales your store will make. A promotional banner at the top that counts down 'til Mother's Day is a great way to introduce urgency, especially when you pair it with a limited-time incentive. You can offer a special discount code, free shipping, or even free next-day delivery to encourage buyers to make a decision and boost your sales in the process.
6. Test the checkout process
Once you've updated your product descriptions and policies and created a special incentive, it's time to test your checkout process.
The checkout page is one of the most important pages on your site, and if it's too complicated or too long, you risk losing buyers due to cart abandonment.
You'll want to make sure your checkout process is straightforward and easy to complete, without asking for unnecessary details.
7. Test the rest of your site
Even though the checkout process is the crucial part of the buyer's journey, that doesn't mean you should ignore the rest of your site. Take a few minutes to test the rest of your site using a tool like Google Pagespeed Insights or Pingdom Tools to make sure your site loads fast. According to Kissmetrics, a slow loading website can negatively impact your conversion rates.
You can also use a service like Locust to see how your site will perform during a large influx of traffic. If you experience downtime or if your website slows down considerably, it might be a good time to upgrade your Web Hosting Plus plan.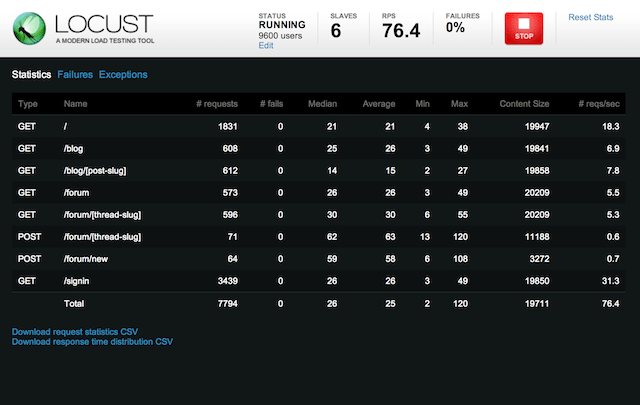 8. Install Google Analytics
Another important step is to install Google Analytics on your site if you haven't already. Doing so will allow you to gain insight into your site visitor behavior and show you where exactly the conversion happens, which products are the most popular, and much more. If you already have Google Analytics installed, consider setting up new conversion goals for the Mother's Day sales period so you can see exactly how your store performed and create an even better conversion funnel for next year.
9. Start marketing
Now that your store is prepped for Mother's Day sales, the last tip is to start your marketing and promotion. Use your social media accounts to advertise Mother's Day products and the incentive you have created and don't forget to send a promotional email to your list.
Final thoughts
Mother's Day will be here sooner than you think. Use the tips in this article to prepare your online store for Mother's Day sales. Happy selling!