Pro Sites is built with a mission to make your life (and job) easier, so when you ask - we deliver. Being able to start building a new website from a predefined template was one of the things you asked for a lot in the past. And now you have it.
What Is a Template Builder
Everyone's got a set of themes and plugins they use for their websites. Setting everything up from scratch is a dull, repetitive task. Luckily, you now have Template Builder in your corner. Use it to create up to 10 website templates and use them to deploy a new website. So the next time you spin up an e-commerce website, you will already have the right set of themes and plugins to get started.
It goes without saying that this feature saves a lot of time in the long run. It also prevents you from accidentally messing something up, like installing the wrong plugin, or forgetting one altogether.

Customizing your templates
This is a fun part - you have several options to customize your templates.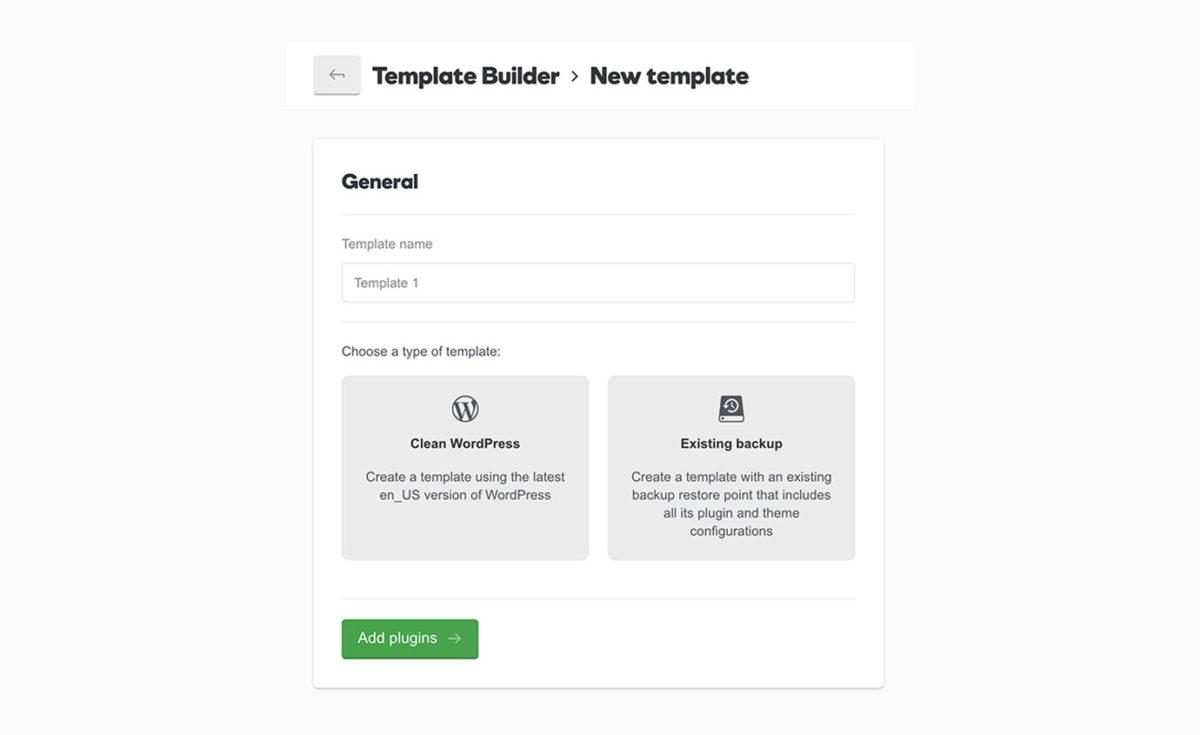 Using a clean WordPress installation
If you go with the clean WordPress installation as the starting point of your template, the latest English version of the WordPress installation will be used. You're free to choose which plugins and themes will be added or removed. Yes, a world without Hello Dolly & Akismet!
Finally, there is an option to install a current version of a plugin or a theme (which was installed while creating the template) to the destination website or to update it during the cloning process.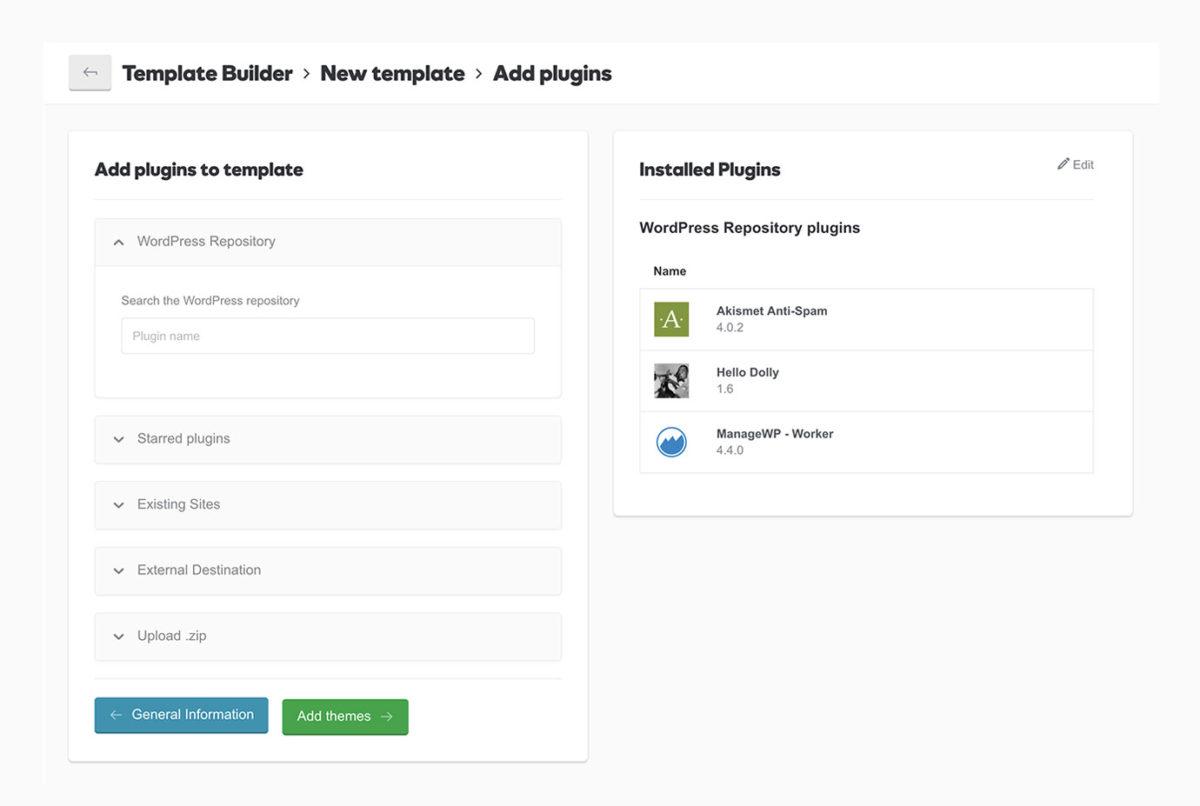 Using an existing website
Like to customize your WordPress installations? Then the right option for you would be to use an existing backup archive as a starting point for the template. Pick an existing website or a backup archive, and optionally add or remove plugins and themes from the template.
Keeping the templates up to date
We want to save you time, not waste more of it. And keeping the templates up to date is a potential hassle. That's why we included the option of updating your template automatically to the latest version. Just check the box, and your template will roll out the latest version. And if you've got some plugins or themes that didn't age well, or you've customized them, simply uncheck them and they will stick to their current version.
To activate or not to activate
Each plugin and theme has the option of being deployed activated or deactivated (with themes requiring that only 1 is active, of course). This is a very useful option if e.g. you have a favorite caching plugin that you don't want to activate until the website has been built.
How much it costs
Template Builder is a free feature. However, if you want to create templates using your existing websites, you will need the premium Backup addon on those sites. Ans since all GoDaddy hosted websites have the daily Backup for free, so you're covered.
Help us further improve Template Builder
As it was mentioned in the beginning, your feedback drives improvements. Send us feedback through Pro Sites or start a discussion in the community forum, and help us help you.