Here's one surprising piece of trivia: of the 27 million small businesses in the United States, 52 percent don't have a website. In fact, you probably know several business owners who refuse to create a website because they're "doing just fine without it." In almost all cases, though, a website is a must-have. It enables new customers to discover you online, provides useful information about your products and services, and makes it extremely easy for potential leads to contact you.
That said, a website falls short in a few areas. Here are the top three gaps:
Ongoing discussions with your customers
Having a great ongoing dialogue with your customers requires being in the same place. In the online word, this means social media. Shockingly (or not, depending on how big of a social media addict you are), Americans spend an average of 37 minutes a day on social media sites.
Now, to be clear, this doesn't mean that everybody should run off and spend all day on Facebook® talking to customers. The important thing is to first identify where your customers spend time online or where your potential sales leads are looking for information.
Once you identify the top one or two social networks (for example, people looking for wedding planners often turn to Pinterest®), then create a profile for your business and dedicate time to updating your profile, building a follower base, and engaging with customers. If you're at a loss here, think about sharing tips, tricks, customer profiles, or even asking open-ended questions. Here are some best practices for engaging with customers on social media sites.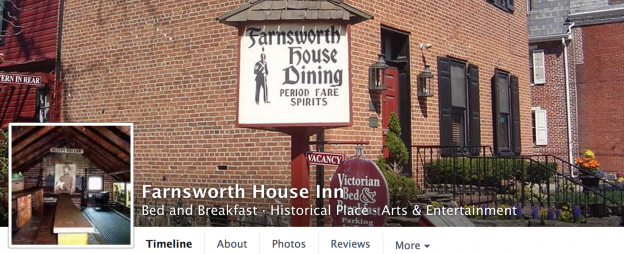 The Farnsworth House Inn in Gettysburg, Pa., uses its Facebook Page to provide customers with updates on special performances, promote deals, and share photos. The inn's proprietors pair this social media engagement with their website to provide more detailed information on the history of the property, services, and packages. Social media widgets on the home page make it easy for customers to connect with the business.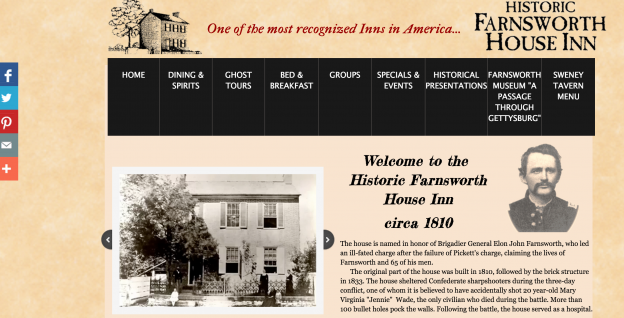 Creating a community around your business
A great way to build intense loyalty and a dedicated base of advocates for your business is to form a community for them to talk to each other. This requires enabling your customers to participate in the community with as little friction as possible; while it would be great if they spent all of their free time on your website, they likely will be on their favorite forums, social media networks, etc.
To do this well, think of your role as the master of ceremonies. Your job is to create conversation topics, keep discussions flowing, call people out, and make people want to come back to see what's going on day in and day out.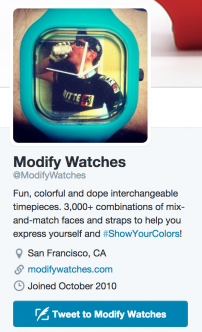 For instance, San Francisco-based Modify Watches uses its Twitter Page to run contests, encourage voting on new products, and share photos of customers wearing their custom watches. They pair that community with a website that focuses more on highlighting their full inventory of products.
Providing time-sensitive information
Depending on your type of business, there is a lot of marketing potential in the ability to push time-sensitive data to your customers. Think of special events like sales, performances, contests, and introduction of limited-time inventory. A website isn't the ideal platform to provide this type of information because you can't be sure your customers will visit your site to see it in time.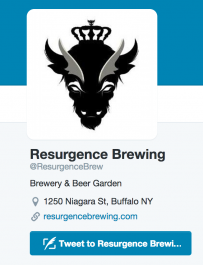 More effective methods of getting the word out are email notifications to customers, social media postings, or even deal sites like Groupon®. To announce special events, for instance, Resurgence Brewing relies on its Twitter Page. The company uses its website to provide detailed product and location information, in addition to a strong call-to-action to sign up for its email newsletter.
In short, having an outstanding digital presence requires much more than just having a website. While you might be afraid of the time commitment to maintain your presence in multiple online locations, it can pay off in a big way from a marketing perspective.