Several members of my family are in the military. I have two uncles — one who currently serves in the U.S. Navy and the other who retired from the Air Force — who gave up a lot just to protect our everyday freedoms. And while Memorial Day is usually meant to honor the men and women who have given their lives while serving in the U.S. military, I can't help but be grateful for their sacrifice.
BBQs and outdoor activities aside, Memorial Day is a great way to celebrate the values we hold so dearly here in the United States. And if you're a small business owner based in the U.S., a retired veteran, or just an enthusiast about this country we call home, a .us domain name is the perfect way to show your support.
From red, white and blue supporters to geo-specific businesses, a web address ending in the .us domain extension can encompass all of your online needs.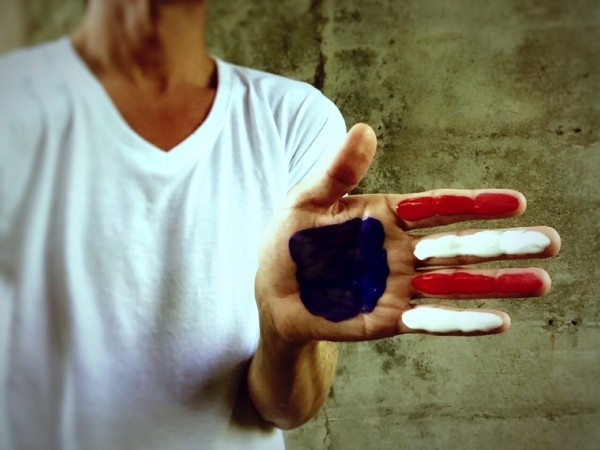 Your online identity starts with a strong domain name. Here are a few reasons why adding a .us domain extension to your arsenal might be in your best interest.
Immediate recognition
If you had to associate an image with the U.S., what would it be? An American flag? Or perhaps a bald eagle? Both are valid, and both provide immediate recognition. The same theory should be applied when you're selecting a domain name.
When it comes to your website, you want your readers to know what you're all about — fast.
Using a specific domain extension, like .us, gives you an immediate identity. Think of it as your own, personal bald eagle.
Protect your brand
Just like our soldiers are willing to do what it takes to protect our country, you should consider doing the same for your site. Your brand is valuable. The last thing you want is your competitors capitalizing on your ideas by scooping up your domain with varying extensions.
Pro tip: Safeguard your well-established brand by registering multiple domains for your website.
But wait — won't that just make things more difficult? Nope. It's really easy to point your domains to a single website. That way, when a visitor goes to a website such as ILoveMyCountry.us they'll be automatically redirected to ILoveMyCountry.com (if that's your primary website address).
Forwarding domain names is as easy as apple pie.
Straight to the point
These days, it's getting more and more difficult to secure a traditional domain extension. And while there's nothing wrong with a little history, perhaps it's best to stay away from the long-winded diction found in our country's first documents (sorry, Thomas Jefferson). What I mean to say is, creating ilovemycountrybecauseitissoawesome.com might sound good in theory, but it's not the best when it comes to domain names.
It's important to keep your domain short, sweet and simple.
If you're struggling to register your domain because all traditional variations are taken, don't sacrifice clarity — look into using .us as an alternative. That way, you can keep your unique brand without adding hyphens or utilizing a stream-of-consciousness type of name.
And that's just the beginning.
Start today by registering a .us domain name and showing your support for the good old U.S.of A.