5 ways to get more leads from your manufacturing website
Your manufacturing website is an underperforming asset if it is not generating a significant number of high-quality sales leads. Lead generation, however, takes more than eye-catching site design and excellent products.
Let's take a look at techniques you can apply to your site to seriously boost lead generation, including things you can do on product web pages to convert visitors, as well as SEO (search engine optimization) techniques to bring more qualified visitors to your manufacturing website.
5 ways to get more leads from your manufacturing website
Ready to turn a trickle into a pipeline? Then take a look at these five tips to see how you can bring more qualified visitors to your digital doorstep.
Identify product keywords.

Address key content issues for product pages.

Develop conversion tactics for product pages.

Tackle image and design issues.

Give it some time — and some testing.
Making your site your hardest working employee is a surefire way to bring in more leads. Keep reading for more in-depth advice on making your manufacturing website a lead-generating machine.
1. Identify product keywords
The most important site pages for lead generation in a manufacturing business are product pages. If visitors are reading them, their best-case next step is to contact you by phone or inquiry form for more information.
For SEO purposes, it is essential to identify the main keyword for each of your target products, and then create a unique product page to support each one of them.
For instance, if an industrial packaging equipment manufacturer has a single page with an overview of all of its equipment, it would attract more interested visitors by creating separate pages, such as:
Stretch wrapping equipment
Shrink wrapping equipment
Case sealing equipment
Banding equipment
And if this manufacturer wanted to target more keywords in its SEO campaign, it could deepen the keyword focus and create product pages to match more granular keywords, along these lines:
Stretch wrapping equipment

Platform stretch wrapping equipment
Low profile stretch wrapping equipment
Fully automatic stretch wrapping equipment
Stretch wrapping equipment under $5,000
The effect of this approach for lead generation is powerful. First, each product web page becomes maximally relevant to visitors who have used that keyword in their Google searches. Second, the content of each product page can be completely geared to build interest in the specific product/product group for which those visitors are looking.
Resources: You can learn more about keyword research here. And, here is a great keyword research tool you can use to gather ideas for your keyword focus.
2. Address key content issues for product pages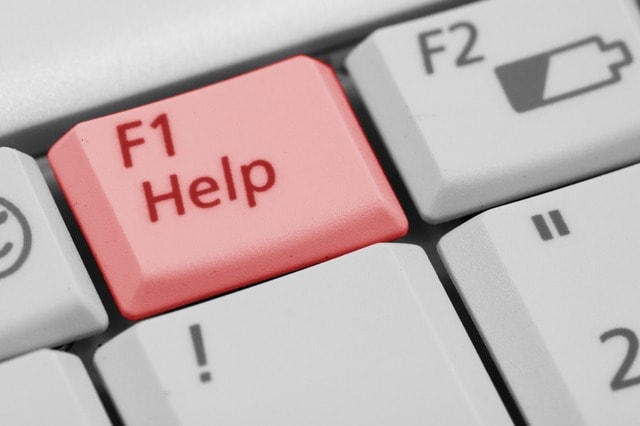 Crafting content for your product pages usually involves careful editing as well as skillful writing.
As a rule, product pages should be detailed enough to create interest, but not so detailed as to confuse or overwhelm visitors.
Manufacturers often fall into the trap of making product pages too wordy, trying to make the web page tell the whole story and essentially replace the salesperson. But if lead generation is the goal, the web page just needs to get the visitor interested in contacting you to learn more. Too much information repels website visitors, who have very short attention spans. Too much content also raises the odds visitors will come across something they perceive as a negative.
To streamline content:
Don't bury the lead. In the first paragraph, summarize the most important benefits of your product. Make visitors eager to read further.
Avoid industry jargon. If you must use jargon, explain the term in non-technical language on the first mention (as with "SEO" in the second paragraph here).
Eliminate inwardly focused content. Visitors are interested in solutions to their problems, not reading about your challenges, successes and company history.
Keep paragraphs short and add descriptive, persuasive subheads. Use bulleted and numbered lists that hammer home key points. These techniques help visitors scan pages, which they often do.
3. Develop conversion tactics for product pages
Focused product content is a major ingredient in the lead generation recipe, but hardly the only one. Your goal is not merely to impress visitors, but to persuade them to act. As manufacturing sales personnel well know, prospects are frequently skeptical or indifferent.
So, how do you make your product pages inspire them to call or submit an inquiry form?
Add credibility statements, such as number of customers, years in business, industry awards, logos of high-profile customers, etc. Customer endorsements, especially when you can use the name of the endorser and his/her company, are highly effective as well.
Include tempting offers. "Contact us to learn more" is not inspiring. "Call us to find out if you qualify for our lifetime warranty" is. Brainstorm ideas with your sales team (or better yet, with customers) to develop offers that are truly hard to resist.
Position offers on the product page where they can't be missed. In the desktop page layout, placing offers in the sidebar works well. For mobile display, repeating the offer at opportune times within the body text is a good option and does no harm in desktop view.
Ensure your phone number is always visible. For mobile display, lock a phone icon (with click-to-call function) in the top page navigation.
Resources: Inquiry form design is a science unto itself, and beyond the scope of this article. Learn more about effective form design here. If you've built your manufacturing website with WordPress, discover how to to qualify leads with form plugins.
4. Tackle image and design issues
If you're not optimizing your images for the search engines, you're missing a golden SEO opportunity. Prospects often want to view images of manufactured items, and are apt to use Google Image Search when they are doing research or in the market.
By using keyword-rich image titles, adding alternate text and other SEO techniques, you'll help your images move up in the rankings and drive more interested visitors to your site's product pages.
Well-crafted images persuade visitors once they arrive at your product page. A persuasive image highlights one or more important features and/or benefits of the item. Use captions to reinforce the benefit/feature message. Images should also be sized to fit mobile and desktop screens, a crucial consideration in responsive website design.
Other design techniques to implement on product pages:
Incorporate ample white space to improve readability and suggest efficiency and expertise.
Although scrolling is common and acceptable now because of mobile Internet use, it's still important to keep the most important information toward the top of the page.
Keep font styles, sizes and colors as consistent as possible.
Dark text and light backgrounds are the most readable.
Resources: This article provides many useful insights on readability in web design. And this fun quiz will help you figure out if you're making some common web design mistakes.
5. Give it some time — and some testing
Implement these techniques as your time and budget allow. For SEO, improvement in organic rankings always takes time, so patience is a necessity.
Before you implement changes, make sure you can track your site's phone and form conversions. This enables you to chart progress as changes are made. In addition, establish baseline measures of key product page analytics data, including bounces, time on page and number of unique page views. Review data at least monthly.
As time goes on, test new offers, images and content (one change at a time) to continuously improve lead generation. Stick with it, and a trickle of manufacturing website leads will start turning into a real pipeline.
Editor's note: Still need a website for your manufacturing business? Then consider GoDaddy GoCentral Website Builder. You can implement all of these tactics and build a beautiful site in less than an hour. How's that for efficiency?
The GoDaddy product information in this article is outdated and currently under review for accuracy. For the latest up-to-date product information please visit godaddy.com