Custom tee sales: 5 things to know before you print
I recently started an online clothing shop. As someone who has never dabbled in anything related to apparel, I had a ton of questions before I was ready to send my designs to print.
Local vs. online screen printers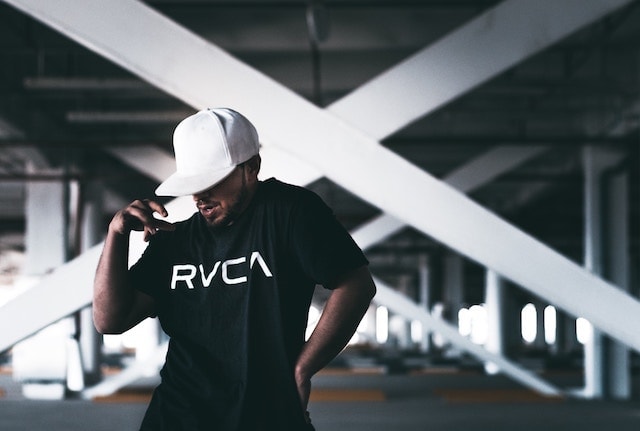 Yes, there are great T-shirt and clothing screen-printing shops online. If you don't live in one of the better-known fashion states (i.e., California or New York), sending your shirt to be printed through a well-known printing company is very tempting. However, as someone who knew nothing about custom tee sales, I thought it would be best to find a local screen-printing shop so I could ask questions and see the products in person. Turns out, I was right.
I researched online for weeks and landed upon a screen-printing apparel company close to my house.
Before I went to the shop in person, I came up with a list of questions I wanted to ask and wrote them down in a notebook. I drove up to the shop with my notebook in hand — choosing to meet the printers in person was the best decision I could have made. Not only was I able to create a connection with some of the employees, I was able to ask all my questions and receive even more information than I originally thought I needed.
5 things you need to know before printing
After researching custom tee sales on my own and becoming the annoying customer who asks too many questions, I came up with a list of five things you need to know before screen-printing T-shirts.
Which shirts to use.

Design and colors.

Order quantity.

The printer's preferred file format.

Turnaround time.
Online sales of original T-shirts have been rising over the past five years, a trend that's expected to continue for the next five. Before you print and sell your own T-shirts though, you'll need to make a few key decisions.
1. Which shirts to use
Because I went into my local screen printer's shop, I was able to browse through their entire clothing sample collection. They had everything from T-shirts, polos and hoodies to hats and accessories. My printer was also nice enough to let me take home product catalogs so I could browse through everything they had at any time I wanted. This ended up being incredibly helpful for me, so if your print shop doesn't offer a catalog, just ask!
Since screen-printing T-shirts was my first quest, I looked through all the shirts and wrote down a few shirts I liked, ranging from premium to lower-end (but still of decent quality). I chose something in the upper middle end and am glad I did, because when people buy my shirts, they always mention how soft the shirt is … which is great, because #IDefinitelyPaidExtraForThat.
Pro tip: Some screen-printing shops will allow you to order shirts directly through them. While this is extremely convenient in the first go-around, the shops have a tendency to tack on a few extra dollars to each shirt's cost. To counter this and save costs on your custom tee sales, order your apparel through a wholesale vendor. If you go this route, all you need to do is bring your wholesale shirts to your print shop and pay for the direct cost of printing.
2. Design and colors
When creating a design for your shirts, make a conscious note of how many colors you use in your design. The more colors you incorporate, the more expensive printing will be. During my first round of printing, I kept my designs really simple and used only one color to bring my costs down.
Printing on a budget? Print your design on a white T-shirt so you don't need to pay for a double layer of ink.
Something else to think about when screen-printing T-shirts is the color of the shirts you will be printing on. If you're printing on a dark-colored shirt, you might need to pay for a double layer of ink to make light-colored ink more vibrant. If you opt out, the black shirt you printed on might show through the white ink.
3. Order quantity
When you're first shopping around for your perfect screen-printing shop, ask about the minimum print quantity and the pricing tiers. The minimum print quantity is the lowest number of shirts you have to print to be accepted as an order. In my research, I found companies that had a minimum order ranging from 24 to 12 to one shirt.
Normally, the more shirts you print in one order, the lower your "per-shirt" price. Each print shop is different, so make sure you ask about their pricing tiers. My current print shop has a predetermined rate per shirt for each tier. They gave me suggestions on how many shirts I should print since this is the first time and I don't know how many I will end up selling.
4. The printer's preferred file format
Another thing you'll need to ask is what format you should submit your designs in. My current shop accepts JPEGs, PDFs or the raw Illustrator or Photoshop file. However, while they'll accept any file, they prefer receiving an Illustrator (.ai) file.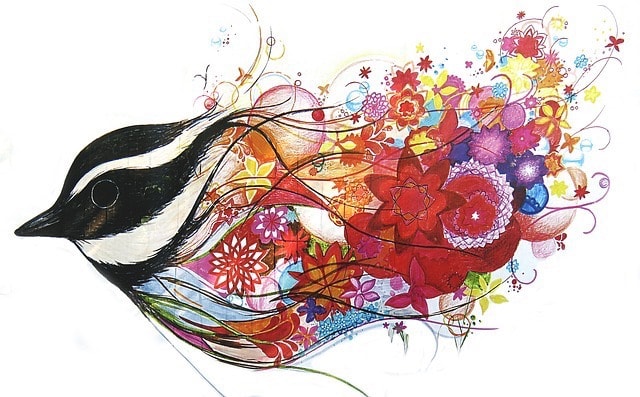 If you're printing any form of typography as your design, ask your printer if you need to send over your fonts. Most likely the answer will be yes, unless you turn your text into an outline. According to my printer, turning your designs into outlines is one of the most helpful things you can do. There are tutorials all over the internet, so if you're a noob to design like me, you can easily figure out how to do it.
5. Turnaround time
If you are on a deadline or need your T-shirts by a certain date, it's critical to know your print shop's turnaround time. To save you from heartache, always give yourself a cushion when it comes to printing. You never know what errors or mishaps might occur during the printing process.
For example, after my shirts were printed, I worked with a different vendor to get clothing tags sewn onto my shirts. This was around Thanksgiving time, and the owner told me their turnaround time was seven to 10 days. She also went on a rant about how she had a ton of orders coming in because this was the "busy season."
To make a long, very stressful story short, the entire order took two-and-a-half weeks to complete. I was completely aggravated (and almost died when I called the office and received an operator response saying, "this phone number is no longer in service"), but thankfully gave myself enough cushion time for things to potentially — scratch that, royally — screw up.
Start making custom tee sales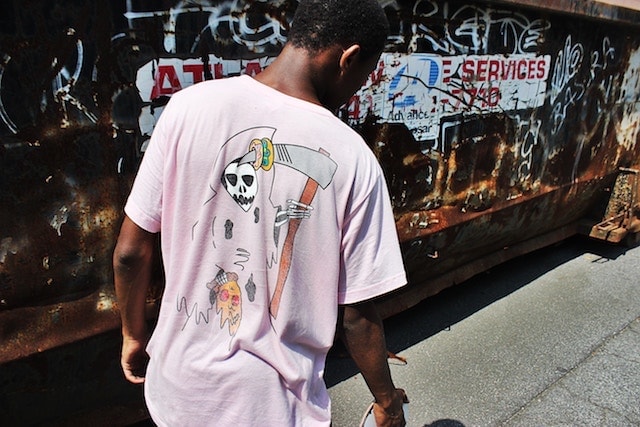 If you're lucky enough to find a great print shop that's willing to help with your custom tee sales, ask anything and everything you possibly can. If you do not have any sewing experience and need someone to remove and sew on clothing tags, see if your print shop offers any sewing services. If not, ask if they have any connections with other vendors.
If you have an outlandish idea and you're not sure if it's possible, just ask!
I think I've become that semi-annoying, question-loaded customer at my print shop, but because of it, I've learned more than I thought was possible. If you have great resources, why not use them? You never know what useful bits of information you can glean to boost your custom tee sales!
Editor's note: Next task? Build a website for your T-shirt company. Learn how here.
Image by: Tanja Heffner on Unsplash