How to manufacture a product or invention
People come up with great product ideas all the time. But to move beyond an idea, turning the idea into a viable business, you'll need to know how to manufacture a product. This typically starts with simple drawings of a model, a prototype, more detailed engineered drawings and finally a production unit. The trick to success is to meet three goals:
Create a product for a cost-effective price.
Deliver a product the customer wants.
Keep the overall development and manufacturing costs under control.
Got a product idea or invention you think will sell? Read on for next steps.
Defining the product
The No. 1 reason that most inventors have high development costs is that they keep changing their idea, mostly because they didn't define their product to start. This is very expensive when you do prototypes or production units. Doing patent-type drawings is a good place to start, since it helps you make sure all your features are listed. This site has great examples of what a patent drawing looks like (specifications are here). If you can't do a great patent drawing yourself, you can find numerous low-cost patent drawing sites on the internet.
Produce a prototype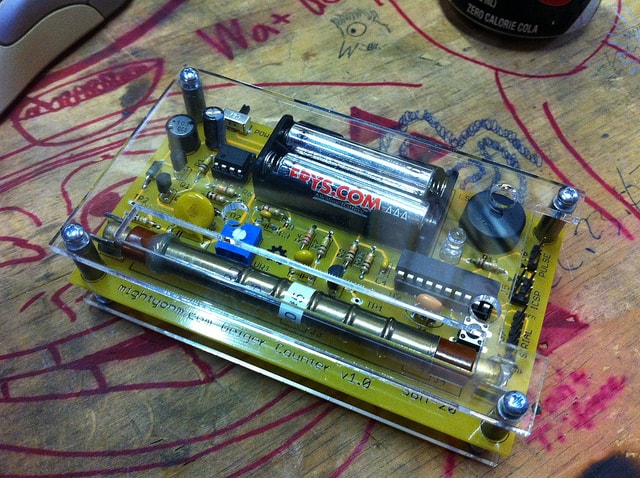 Prototypes are essential as they work out the many kinks almost every new product has. You could start by seeing if a 3D printing prototype might work. A good source to check out is Prototype Today, a trade magazine for the 3D printing industry, or services like 3D Hubs. If your product can't be made with 3D printing, you can search on the internet for dozens of prototype businesses you can use. This is typically not the cheapest route to take.
Manufacturers who could make your product are a much better choice for your prototype because:
They will make a product that can be produced on their equipment, which is far more cost-effective.
They will work with you to lower costs if they believe your product could be a market winner.
If a manufacturer believes your product has potential, they will want your long-term business and be very competitive on prototype costs.
Your goal is to first find a manufacturer for your product who will also make your prototype.
Read this article for more information about finding a manufacturing partner.
The traditional route
Product entrepreneurs typically need a contract manufacturer, a company that buys a variety of components and assembles them into a final product. A good place to start is contract manufacturing directories such as Contract Manufacturing. ThomasNet has a listing of most manufacturers in the United States, including an extensive list of contract manufacturers.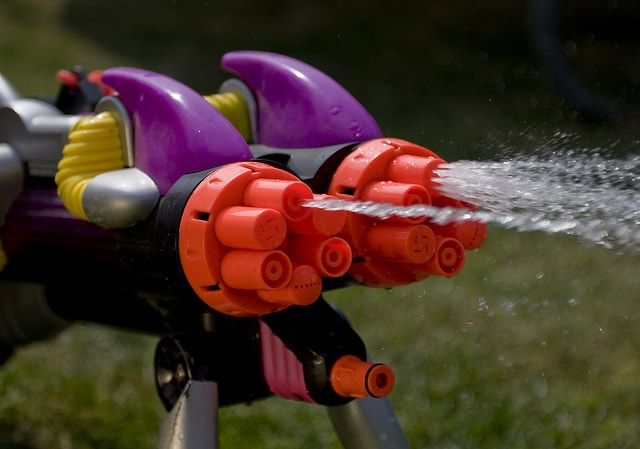 If your product can be made in a one- or two-step manufacturing process, such as a plastic product like the Super Soaker, use ThomasNet, Maker's Row or MFG.com to find a manufacturer.
Some of these sites will require you to have engineering drawings. You can find many providers of drawing services on the internet, but be sure to check out freelance sites like Upwork, Guru or PeoplePerHour for lower-cost services.
Service Corps of Retired Executives (SCORE)
SCORE is a free service provided by the Small Business Administration. They have branches all over the country and mentoring services that can be very valuable. My experience is that most SCORE offices have several people available with experience in manufacturing who can provide ongoing mentoring services. Their biggest benefit is that they have a lot of contacts who can help guide you to manufacturers you can work with.
Trade show networking
I have found visiting trade shows in your target industry to be the easiest way to find a good manufacturing partner. The biggest trade shows for an industry are typically presented in partnership with the industry trade magazine. Do an internet search for trade magazines for your industry and you will see the one or two biggest trade magazines. Usually a quick search on their sites will give you the dates and locations of the trade shows.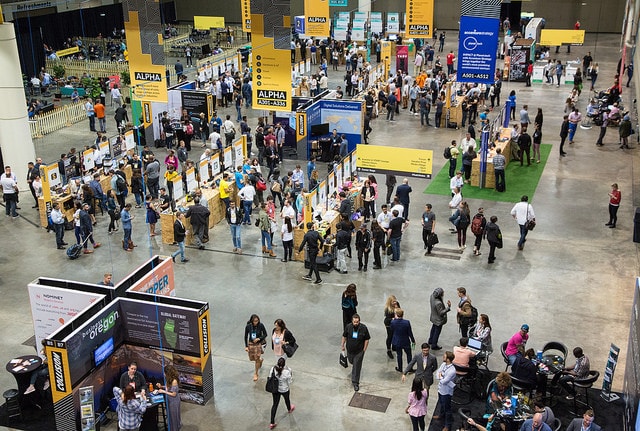 Attend a show and walk around looking for manufacturers with similar products to yours. Talk to the people at the booth to see if they might be interested in making your product. If the company has excess capacity, they will be willing to talk to you. Sometimes, if you are short on funds, you might be able to convince the company to form a partnership with you.
Often, they will tell you they outsource their manufacturing. If that is the case, ask what manufacturers they use. About 50 percent of the time they will tell you. Ask the people at the booth if they are a company employee, or if they are independent sales representatives. If they are independent, they will work with many different companies and have many industry contacts. Ask if you can buy them lunch, or a drink after the show, and then see if they can give you advice about possible manufacturing contacts.
Tips on how to manufacture a product
Before you get serious with any manufacturing company, there are a few things you should do.
File for a provisional patent
Don't ask manufacturing contacts to sign a non-disclosure statement if you don't have a patent. Non-disclosure statements are designed to keep the manufacturer you're considering from sharing details of your idea or design with anyone. Many companies won't sign that form or will refer it to their lawyer. Instead, apply for a provisional patent so you can say you are patent pending.
Make a flyer
Create a flyer for your product, even if you just have a rendering on what the product will look like. You need to convince a company that your product is a winner to get them to cut you a break on costs. Check out this guide for more info on preparing a flyer.
Get it in writing
Whether or not you have a patent, be sure to have a manufacturing services agreement. As you work with engineers and manufacturers, your product could change and you might need an additional patent. To keep ownership of your product or invention you should be sure any contract includes an engineering services agreement.
Engineering services agreements specify that any intellectual property developed in part by the contractor is assigned to the inventor, or to the inventor's company.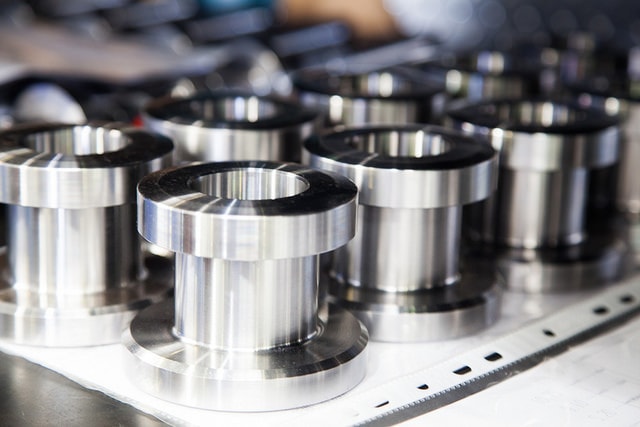 Legally, anyone who has contributed to the conception of an idea should be listed on the patent. But that doesn't mean they necessarily own part of the patent. You will avoid any confusion with an engineering services agreement. Samples can be found on the internet if you search for "engineering services agreement IP ownership."
Bring your idea to market
Most of the products we use every day started with someone's idea. But coming up with a great idea is only the beginning. How to manufacture a product requires creating a patent-type drawing and a prototype, then finding a manufacturer to make the product. Use these best practices to protect your idea or invention and shepherd it from conception to final production and sales.
Image by: Ines Álvarez Fdez on Unsplash