Local coffee shops CAN compete with Starbucks through brand marketing
I know you've felt it: That sensation of walking into a coffee shop with all the right things. The right smells, the right sounds, the right vibe. Owners of local coffee shops without the budget of a big player like Starbucks might think it's impossible to compete. But it's not.
Plan for maximum impact
Free Wi-Fi? Check. Electrical outlets at every table? Got 'em. Inviting signage out front? Yep. There's one more thing your place needs: Something the other local coffee shops don't have.
But let's start at the beginning. Here's the short list of things no coffee shop can succeed without:
A business plan. This is essential, especially if you plan on applying for a bank loan. At the very least, it should be a one-pager that details who you hope to attract, how you intend to reach them, and what sets your coffee shop apart from competing shops. Read this post to learn more about writing a business plan
A high-traffic space with big windows that make it easy to see what's going on inside. Add a few tables outside and menus posted where pedestrians can see them to bring people in. Place a portable sign by the road to advertise today's special.
A user-friendly floor plan. Coffee patrons are used to the Starbucks flow, including clearly marked places to order, pay for and pick up their drinks. Make sure seating is comfortable and placed in a way that allows free movement in and out.
A loyalty program. Whether you keep track of repeat purchases electronically or via a paper punch card, these programs reward loyal customers with a free premium drink. And everybody loves a freebie.
"Try not to open too close to another coffee shop," advises Wille Yli-Luoma, owner of Heart Roasters, a specialty coffee roasting company in Portland. "It's better to pay higher rent on a great spot and make up that $50/day with more sales."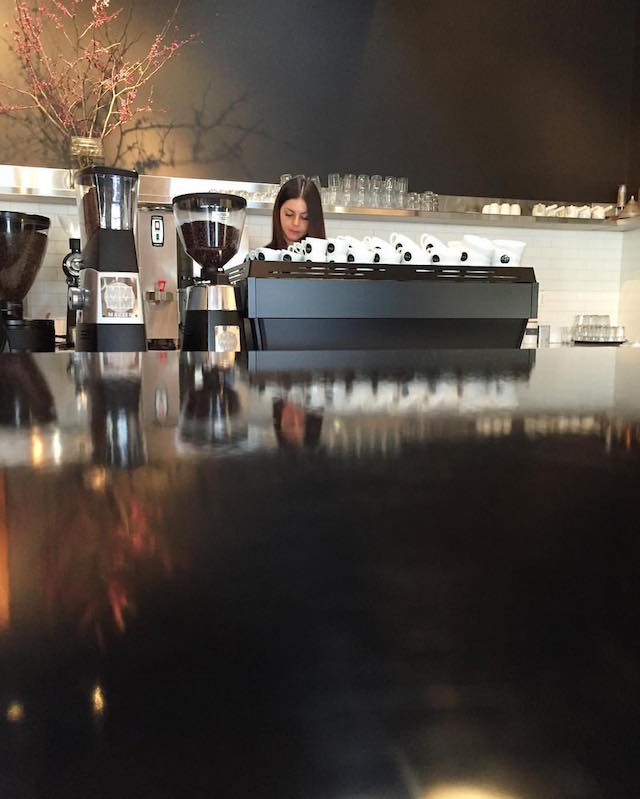 The local coffee shop meets lifestyle branding
But if you really want to do it right, you'll offer more than nitro brews and pour overs. The most talked-about coffee shops right now offer curated goods as well as espresso bars. Philadelphia's Arterial Agents Coffee & Shop sells indie magazines and locally sourced non-perishable groceries, in addition to java and fresh pastries. Angry Catfish Bicycle Shop & Coffee Bar in Minneapolis sells – wait for it – bicycles and repair services as well as fresh brews.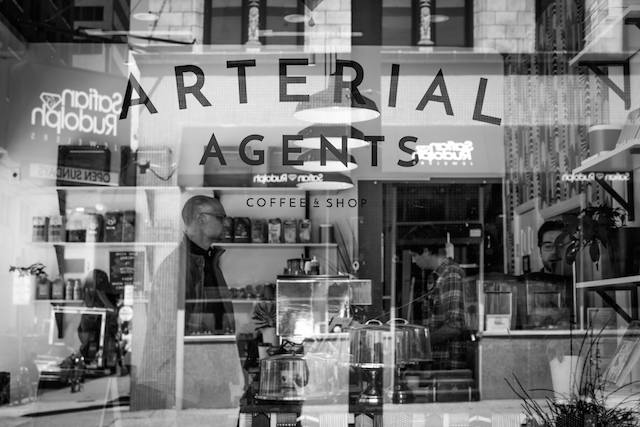 These boutique coffee shops surround patrons with the things they love, ranging from surfboards to handmade clothing to aromatic bath and body products. The result is a local coffee shop that does more than supply the daily jolt. It offers a space that's as relaxed and familiar as home. Only more chic.
Jeff Ogiba co-owns one such coffee shop in Brooklyn, Black Gold Records. This 6-year-old neighborhood shop sells vinyl albums and quirky antiques along with its own private-label coffee. "It was our idea to have each facet of the business complement one another and pick up slack during different times of the year," says Jeff. "For example, hot coffee sales are better in the winter, when record sales generally fall." Smart, no?
Heart Roasters offers coffee makers, Song tea, sweatshirts, T-shirts and mugs in addition to high-end brews. They also hold cupping and home brewing classes at their own roasting facility and sell bagged coffee from their website. "When it comes to specialty coffees, the industry is very small," says Wille. "People started contacting us from Asia, Europe and Australia. It just kind of happened." The company now ships coffee all over the world.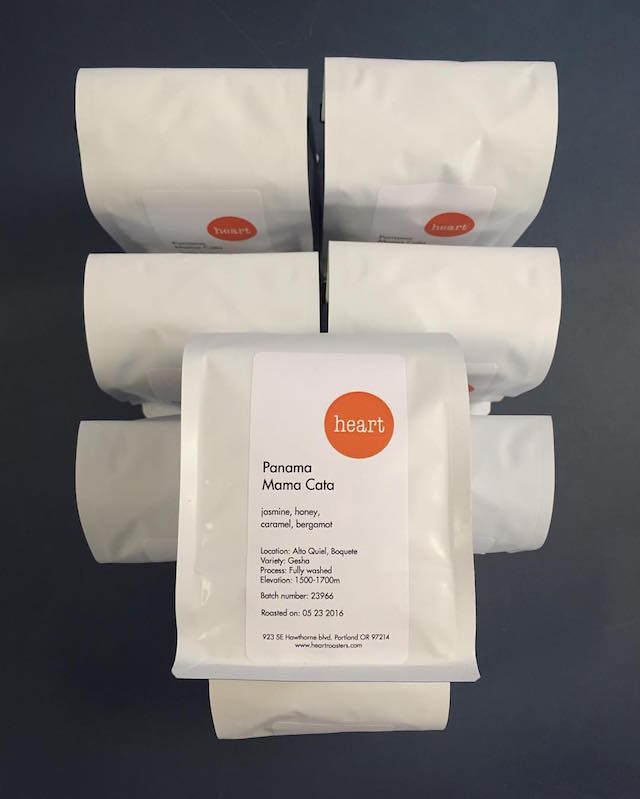 What you sell with your coffee is up to you. It doesn't need to involve a huge outlay of cash on your part, either. It could be as simple as selling locally sourced salsa or tableware made by the potter up the street. Start with whatever interests you and let it grow from there. Your customers will tell you what they like.
Now get the buzz going
Once you have all the basic pieces in place — a location with lots of foot traffic, large windows, a sidewalk sign — there are a number of marketing tools you'll need to get (and keep) the buzz going.
Because different people respond to different media — some prefer email, others get all their news from Facebook — the more tools you use to promote your shop, the better.
Word of mouth
Word of mouth is the single most powerful tool for local coffee shops. And the only way to get it is to amaze every.single.customer. This takes some stamina — every cup, every interaction has to be great. As Jeff Ogiba of Black Gold Records says:
"Stay consistent. If you have a good day, make the next day even better. Don't relax."
Heart Roasters' Wille Yli-Luoma agrees: "It takes a lot of energy to keep it consistent."
Email
Ignore the haters who say email is dead because it's still one of the best tools a penny-pinching business owner has. Yes, we all receive too much email. But it's also true that we open emails from those we love without fail. Every dollar you spend on email makes you $44 in sales. It's true.
Put a clipboard with a signup sheet in your shop and a signup form on your social profiles to gather addresses. Start by emailing a coupon or brewing tips to your list once every two weeks.
Social media
If you had to pick one place to start, it would be Facebook because of its reach. Again haters abound, but the numbers don't lie. Facebook simply has more members than any other social network on the planet.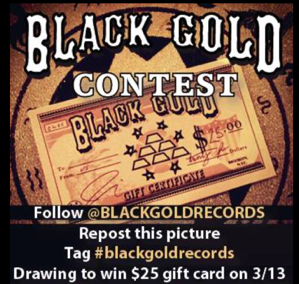 Create a business page with your address, business hours, phone number and email. Then post daily specials, 2-for-1 coupons, photos and contests.
Pro tip: It's better to have one great social media page than two or three weak ones. If Facebook is as much as you can manage, that's fine.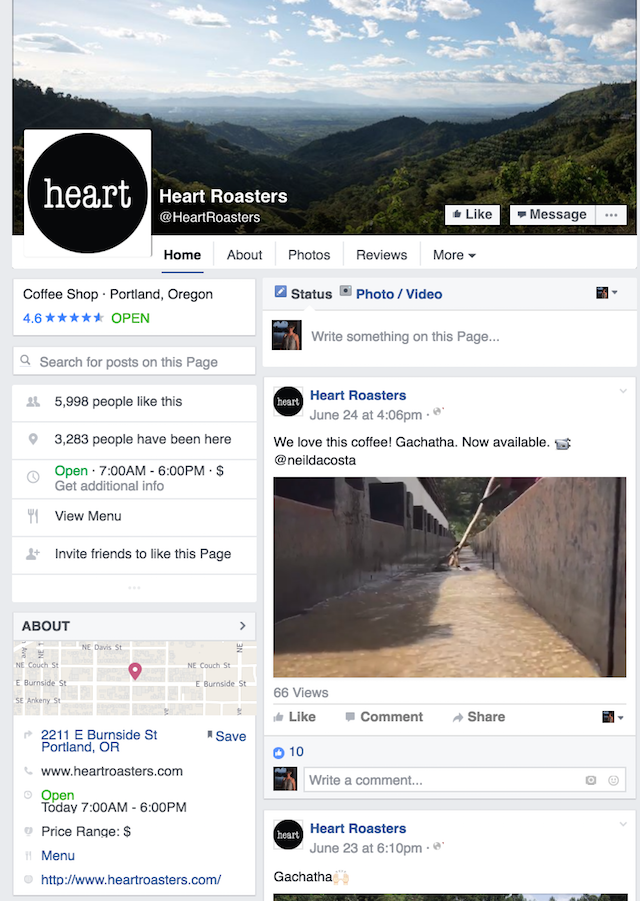 Website
Most people look online before they go anywhere, including out for coffee. With the exception of YouTube and Pinterest, says GoDaddy Director of SEO Garth O'Brien, there's really nothing you can do to get your social profile listed on search engines like Google. So if you want yours to come up when a coffee lover Googles "best local coffee shop," you'll need a website. GoDaddy's GoCentral Website Builder includes an easy SEO wizard that walks you through it.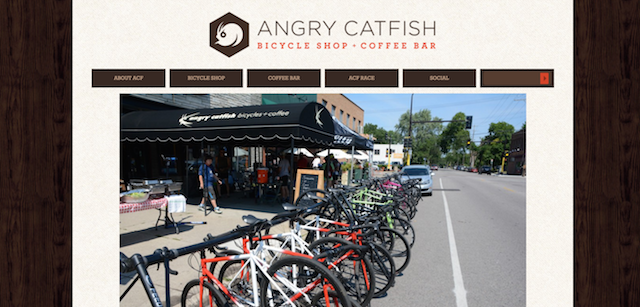 Special events
Black Gold Records holds Gold Dig sales where they sell overstock records for $1 each. "We open at exactly 10 a.m. on those days and there's usually a line down the street," says Jeff. He uses flyers to promote the sales, saying his customers like to walk away with something in their hand. "Then they go to our website for details."
Off-site promotions
Serve coffee at local fairs and events to get your name out there. Heart Roasters provides coffee for Portland's annual Winter Popup, featuring the work of local clothing designers, florists, jewelry artists and chocolatiers. Black Gold does DJ gigs at bars and clubs, promoting them as "Black Gold Presents." They hand out flyers with the addresses of their two locations.
Here's to the third wave
The first wave of coffee put Folgers on every dining table in America. During the second, Peet's and Starbucks popularized espresso drinks. Now we're in the third wave, and coffee drinkers have become connoisseurs who care about where the beans come from and how they're roasted. What's more, they want their local coffee shop not just to deliver a consistently good cup of coffee, but to reflect their tastes and values. It's a great time to be in the business. Follow your passion and you, my friend, can make it.
Free checklist: 5 ways to get more local customers
Want to turbocharge your local marketing strategy? Check out our free checklist to get you started.