What to consider before you open an online store
Join GoDaddy and Adam Griggs, CEO & Founder of CLARAfi.io, for our January 26th virtual meetup, as Adam shares his top recommend apps and how they can help you to be more successful in your business.
You've decided to open an online store. You're probably feeling excited and, maybe, a bit intimidated. If this is your first foray into ecommerce, you don't want to waste your valuable time and money on tools and tasks that won't get your shop up and running as quickly, efficiently and affordably as possible.
So let's nail the basics and come up with a plan BEFORE you open an online store.
Whether you're planning to add ecommerce to an existing website (like selling on WordPress with WooCommerce or to set up a new GoDaddy Online Store, a little pre-planning will go a long way toward the success of your new venture. Let's get started!
12 to-do's before you open an online store
Make sure your product or service is niche.

Research your competition.

Create your pricing profile.

Outline your shipping program.

Define your return policy.

Create your privacy policy.

Cement your security policy.

Secure product photos.

Write product descriptions.

Develop a marketing plan and budget.

Come up with a customer service plan of action.

Investigate payment processing options
Some of these to-do's might seem like common sense, but the truth be told, I get inquiries every single day from those contemplating a new ecommerce venture. When I talk with many of these would-be online sellers, it's apparent they haven't put much thought into how to open an online store so it actually succeeds. Let's change that … starting now.
1. Make sure your product or service is niche.
The best ideas are born from hobbies, interests and passions where the eStore owner saw an opportunity because no one else was catering to that specific niche. Or better yet, they knew for a fact that with hard work and dedication they could do it better!
Do not underestimate the power of niche.
Check out this article for some great tips on "niching down."
2. Research your competition.
Before you open an online store, it's smart to scope the competition. Go to your favorite search engine and enter two or three keywords or phrases your target customers likely will use to find the kinds of products or services you plan to sell online. Then note the hundreds of thousands (or millions) of pages already online doing the same.
If the numbers are overwhelming, you will either need to become more niche, or plan on being a rabidly aggressive marketer — which will cost you both in money and time.
Look at what your competitors are already doing successfully (see if there is an opening to do something better) and how you can integrate those concepts in a unique or different way.
3. Create your pricing profile.
Can you be competitive and still make a profit when all is said and done? Be sure to include all your costs to get to your bottom line: SSL, hosting, platform, domain, email, themes, plugins, extensions, modules add-ons, monthly fees, payment gateways, credit card processing fees, advertising, inventory, packaging supplies, etc.
Read "Small business expense planning for your new online startup" for a comprehensive list.
4. Outline your shipping program.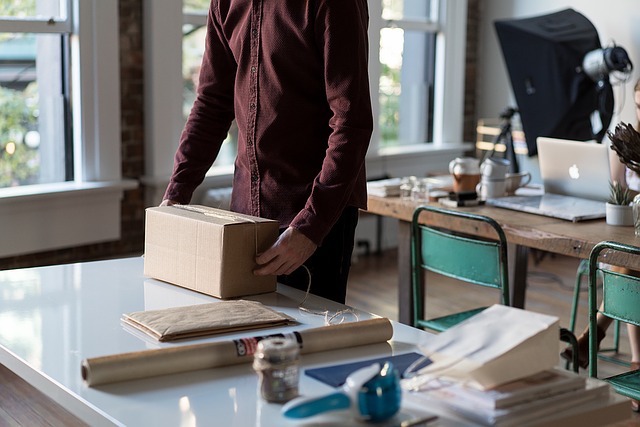 Shipping can help make or help break an ecommerce store. As you prepare to open an online store, ask yourself:
Shipping should not be a profit center and needs to be reasonable.
The perception of overly high shipping fees is one of the top reasons customers abandon their shopping carts.
GoDaddy's Online Store features built-in shipping methods or you can quickly add your preferences — from free shipping to real-time carrier-calculated.
5. Define your return policy.
This needs to be clear, detailed and practical so that if you do experience returns, your customers can easily find what you need them to do and what are your criteria for a return to be accepted.
6. Create your privacy policy.
You must have a policy visibly posted that states what you do with your customer's information. This facilitates building trust. Never put one thing in this policy and then do another. Be honest, up front and state exactly how you will manage, distribute and use customer information.
7. Cement your security policy.
Your security policy should explain what you do, in detail, to protect your customer's payment information. Explain that you are on secure servers with SSL and why. Are you verified by a third-party verification service? The more information you can provide, the better, to give your customers that warm fuzzy they need to trust you with their sensitive data.
8. Secure product photos.
When it comes to selling online, visuals will make or break you. Your products must have quality photos. There are many great resources to learn how to take the best product photos possible. You can also check with your suppliers to see if they have photos you can use.
9. Write product descriptions.
One-line, generic descriptions won't cut it. Nor will descriptions that are the same as everyone else selling the same thing as you are. You need details, sizes, colors and dimensions along with some good marketing verbiage that makes the potential customer realize they need, want, must have that item!
Will you be entering your products yourself? If not, plan on hiring someone to create an uploadable spreadsheet or do your data entry for you (outsourcing might be your best option).
10. Develop a marketing plan and budget.
Develop a plan and budget both in time and dollars to market your new ecommerce shop. What are you going to do to get your site "out there?" There is no "build it and they will come" online — you'll be lucky if you ever get found with that approach. Yes, after you open an online store you can begin to promote it without spending a dime.
If you're serious about driving customers to your ecommerce site, though, you might need to invest in some marketing.
Pay-per-click campaigns can run from a few hundred to thousands of dollars a month, depending on how competitive your market is. Successfully running paid advertising campaigns on search engines and social media sites (like Facebook's local awareness ads) also will require a chunk of your time to test and tune.
It's definitely worth your time to noodle through all of your options and come up with a solid marketing plan before you open an online store. Here's how to start.
11. Come up with a customer service plan of action.
Your schedule will need to include time for the printing, processing and packing of orders. This in and of itself can be time-consuming when done properly. Plus, if you've done a decent job of spreading the word about your ecommerce site, you'll need to budget some time for answering customer email inquiries, updating order statuses, and entering shipping details. A few details you'll want to consider before you open an online store:
How will you send customers that much desired shipping confirmation? Coming up with an email template in advance can save you time down the road.
How will you handle phone inquiries? Will you have a separate business phone line?
12. Investigate payment processing options.
Before you open an online store, you want to put some thought into how you're going to get paid. (Sort of important, right?) Some platforms offer built-in payment processing — GoDaddy's Online Store, for example, enables you to securely accept all major credit cards, PayPal and Apple Pay — but not all do. You'll want to consider:
Do you have a merchant account to accept credit cards?
What forms of payment will you accept? Credit cards, personal checks, wire transfers, money orders?
How about PayPal or Stripe?
Do you have a payment gateway to verify, approve and process charges real-time?
You'll want to review all your options and the associated rates and fees .
Plan to succeed
You've heard the saying, "fail to plan, plan to fail." Do yourself a big favor and do not proceed until you have the above covered. These are the core basics you have to plan for before you open an online store. Having this information nailed down will allow you to be able to review features, themes, plugins and platforms to know which will work best for your ecommerce concept. Happy planning!
[advertisement id="25753″]