If you're a baseball fan like me (Baltimore Orioles, of course), nothing gets your adrenaline going like juggling your beer and hotdog while jumping up and down as your batter swats a ball through the outfield to score a home run. The great Cal Ripken made it look easy. It's not. A number of factors have to come together in a split second to make a home run happen: the speed of the pitch, the strength of the swing, the angle of the bat, the speed of the swing.
You get the idea.
The stars also need to align to design a website home page that inspires awe and keeps visitors glued to their screens through the bottom of the ninth. There's a lot of competition in the playing field we call the Internet, and your home page needs to connect with viewers at the speed of Jim Palmer's high fastball.
In "Home Run: Score Big Customer Points with a Hall-of-Fame Home Page" on the SCORE™ small business website, Genevieve Tuenge also compares a home page to a book cover:
"It gives a glimpse inside your business's personality and style. Design it correctly, and your visitors will fall in love at first sight."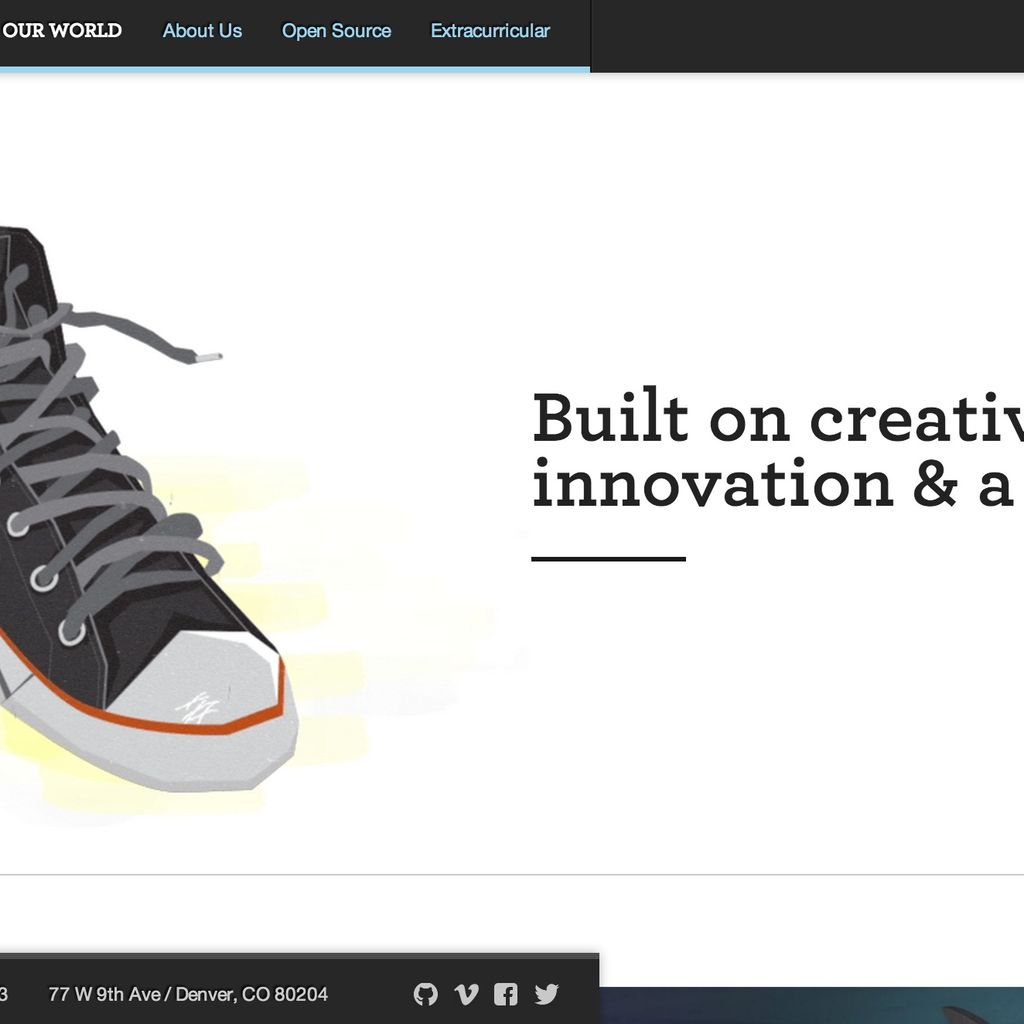 Take the Denver-based Legwork Studio home page, which Awwwards® recognized for the site's sharp and innovative design. You taste the unique flavor of the company's work within moments of landing on the Legwork's home page -- modern, fun, edgy. Lots of whitespace. Emphasis on video. Contact information that remains in view even as you scroll down the page. The home page makes you want to dive into the rest of the site.
In a nutshell, here are five tips for designing a home page that knocks it out of the park. Be sure to read the full post for all the nitty-gritty details.
1. Keep it simple.
Clean design continues to be a top trend. You don't want a bunch of flash and clutter to distract viewers from your brand's main message.
2. Limit scrolling.
You don't want your visitors to have to dig for information when they land on your website. Place a compelling image and headline "above the fold," to use newspaper parlance.
3. Get social.
An active presence on social networks like Facebook®, Twitter®, Instagram® and Pinterest® is an incredible way to engage customers. Make it easy for website visitors to connect with you via social media by including social widgets on your home page.
4. Echo your brand.
It's important to project a consistent brand across all of your marketing platforms -- online, print, social, etc. So make sure the design of your home page reflects the brand you're working so hard to build.
5. Be original.
The Internet offers seemingly unlimited choices, and you need to stand out. Get to know your audience and attract their attention with creative text and images on your home page.
For a comprehensive checklist of elements you'll want to be sure to include on the home page of your small business website, download your free copy of "Turn Your Bold Idea into a Business."