As a freelancer, your clients are your business. Without them, you wouldn't make an income, and you wouldn't have the joy of doing the work you love. Your clients are your business, so treat them well by learning how to build rapport with a secure website and more.
While it's easy to think that being an excellent freelancer simply means producing excellent work, there's more to the equation here.
Learning how to build rapport with clients is an important factor in getting rave reviews and having repeat business (fun fact: "rapport" comes from the French word "rapporter" which means "to bring back or refer").
Developing a good relationship with clients is not only good for business — it's also good for you!
Related: 25 ways freelancers can generate an abundance of qualified leads
What is rapport?
According to Merriam-Webster, rapport is "A friendly, harmonious relationship; especially: a relationship characterized by agreement, mutual understanding, or empathy that makes communication possible or easy."
Having rapport with your clients will make your work more enjoyable, and who wouldn't want that?
How to build rapport with your clients as a freelancer
So how can we freelancers build rapport with clients? Let's break down six solid tips:
Be communicative.

Give a little extra.

Don't be afraid to have a personality.

Be a true fan of their work.

Show them how you're helping them.

Emphasize online security.
Let's get started!
1. Be communicative
Communication is key in any relationship, and it certainly holds true for a client-freelancer relationship — in which money is being exchanged.
Clients lose trust in a freelancer when they don't hear anything from them. This can cause them to feel anxious and unsure of what you're doing.
Before you begin work with a new client, explore how to build rapport by asking how often they'd like to be updated and in what way (daily emails, occasional phone calls, weekly video chats). That way, you set expectations.
On top of that, make sure you get your clients to communicate what they expect of you in each project. You want to have a deep understanding of your clients' wants and needs — that's the only way you can know how to meet them. I always begin with a client intake questionnaire and an initial consultation call. That way, I can review what they put in writing, and then I can clarify additional items over the phone with them.
Related: How to optimize interactions with clients
2. Give a little extra
If you want to truly learn how to build rapport with clients, don't be satisfied with doing the bare minimum — go beyond what's asked of you. And this doesn't mean wasting time or getting underpaid because you're giving too much away. It can be small and simple.
For example, one time I hired a voiceover artist to create a one-minute VO for a client's product video. While I'd only asked him to do one version, he sent me three versions to choose from, each with a different tone of voice — and he didn't charge me extra. That kind of generosity from him made it easy to leave him a stellar review.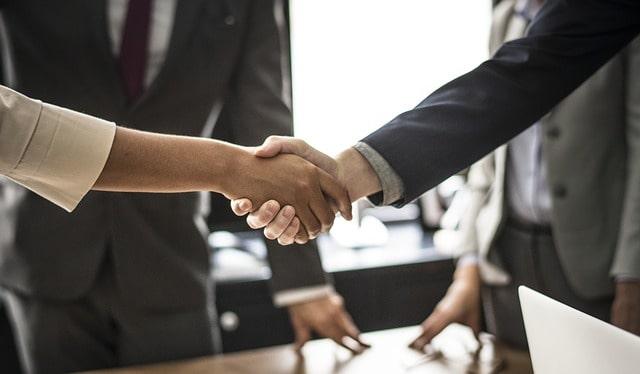 And from my own freelancing experience, sometimes client meetings go 10 minutes over our scheduled time. But I don't charge for that extra time because I don't want to nickel and dime them — the trust it that builds is worth more than the extra dollars I would have gotten. As long as overtime on meetings does not become a frequent habit of the client, I'm happy to do it.
Use your best judgment here. You absolutely should be paid for your work. But giving a little extra in good faith to a client goes a long way learning how to build rapport.
3. Don't be afraid to have a personality
Clients are people too, so show your human side. Service businesses are majorly different from product businesses in that you are the product. If you sold couches for a living, then your customer might have some interaction with you while making the buying decision, but once they've purchased, the couch is what they're judging.
But if you're a freelancer, your client works directly with you.
Much of what they think of your service has to do with how they interact with you. Be a person! Ask them how they're doing, congratulate them on product launches, share some of your humor. This, of course, should be done according to what is appropriate for the culture of your client's company (if it's more formal, err on the side of formal interaction, but if it's laid back, you can be more laid back, too!).
Showing your personality will make you more memorable as a freelancer and help clients feel at ease with you.
Related: Measuring customer satisfaction as a service-based business
4. Be a true fan of their work
Nothing will endear a client to you as much as your showing genuine interest in their work (we all love to be appreciated, right?). One of my favorite freelancers I've ever hired was the graphic designer who designed my logo.
What I loved about working with her is she was a true fan of my work.
She'd often share my blog posts on her social media channels and leave kind comments on my business's Facebook posts. That went a long way in building a strong relationship with her because I knew she appreciated the work that I do.
So show your appreciation for your clients.
Give their business a shoutout on your social media. Include their company on your website portfolio. Show that you're proud to be working with them.
5. Show them how you're helping them
Sometimes a client doesn't know exactly what results you helped them achieve. If you're, say, a graphic designer creating a logo for a business, your work will be very visual and obvious. But if you're an SEO consultant helping them rank better in Google search, your client may have no clue what you're actually doing because it's more behind the scenes.
It's your job to show them. This can be through monthly reports or weekly meetings.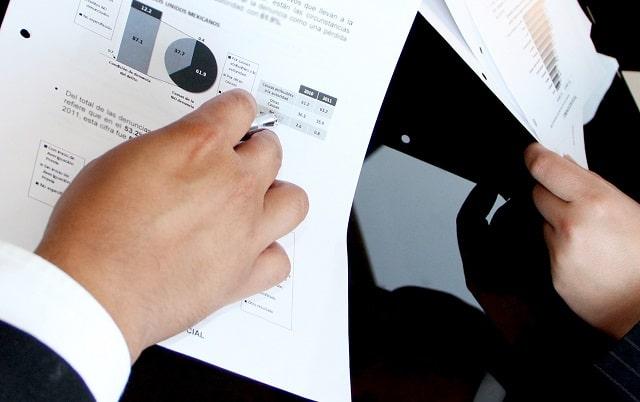 For example, if you've been hired to boost engagement on a client's social media accounts, you could send them monthly reports that show exactly how much you've boosted engagement and how that's translated into more sales. Otherwise, it's too easy for the client not to notice your work at all.
6. Emphasize online security
And lastly, if you want to build rapport with clients, show them they can trust you with their data. Having a secure website (one with an SSL certificate that uses HTTPS encryption to secure the exchange of information to and from your site) goes a long way in helping them feel safe sharing information with you online.
Any time you collect any sort of sensitive information on your website — whether that's through a contact form or a payment processor — you need to make sure it's secure so hackers can't access that information.
Thankfully, getting an SSL certificate is simple, and GoDaddy offers multiple SSL options.
In terms of collecting payments from clients, be sure to use a secure payment processor, such as PayPal, or a secure solution offered through your accounting software.
Related: Tools to Secure a Website
Learning how to build rapport is good for business
While it's not necessary to be best friends with the people you do business with (nor is it recommended), learning how to build rapport with your clients will help you win repeat business and referrals, plus it makes your work more enjoyable.
Figuring out how to build rapport with clients doesn't have to be hard. Just remember:
Be communicative.
Give a little extra.
Don't be afraid to have a personality.
Be a true fan of your client's work.
Show your clients how you're helping them.
Emphasize security.
Put these tips into action and you'll see your client relationships become more friendly and enjoyable over time. Who says freelancing can't be fun?