If you own a business, you probably also have a website. But is it working hard for your business to find potential customers and give them a reason to buy? It's an issue on the minds of many small business owners — including Paul "Big Moe" Pritchett, owner of Big Moe's BBQ in Michigan. So he turned to the expertise of entrepreneur and Shark Tank Judge Barbara Corcoran.
Big Moe wanted to know: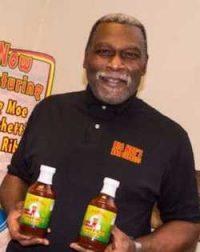 "Now that I've got a website up and running, what are the top three things I can do to start generating sales leads?"
And Barbara was quick to offer three suggestions for making the most of your business website.
Barbara Corcoran: 3 ways to generate sales from your business website
Barbara offered a trifecta of solid strategies for drumming up sales after you've got a website up and running.
"Use social media to your advantage. Start posting pictures of your product with links to relevant content, etc. This is an effective and cost-friendly way to build company awareness.
Get your product into the hands of customers. Your customers can be your best advocates, as well as a free R&D department — they'll share your product if they love it and provide feedback on any changes you need to make.
Become your own best sales rep! Knock on doors (even if you're virtual), position yourself as an expert in your space by writing blogs, and become the go-to source for relevant info on social media."
Barbara's three answers hint at an important consideration for any small business website. Let's take a deeper dive and see what you can do to make sure your offline efforts are helping your online presence.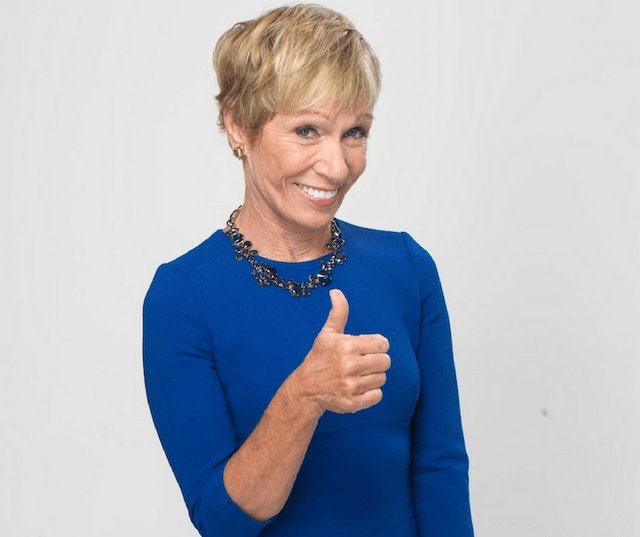 Use social media and newsletters to complement your offline efforts
Don't think that you can't use offline examples and real-world use cases to generate interest on your business website.
For example, a local nursery was sharing expertise big-box stores didn't have with customers who visited their store. Over the years, they collected hundreds of articles on growing tomatoes, cultivating the greenest lawn, controlling garden pests, and other topics gardeners were likely interested in. This was well-received by customers in store, but they soon discovered they could reach even more people if they shared this helpful information online, too.
By sharing this information online and inviting people to visit their store to get specific advice for their yard, they increased the number of customers who visited and gave their gardening experts even more opportunity to share their expertise.
This helped them grow their reputation, resulting in additional sales at the cash register they might have lost to nearby big-box stores. As they saw success, they started a campaign at the counter and the checkout stand offering a regular email newsletter to collect email addresses and other customer information. They also invested in social media to further engage with their customers.
In other words, they used their offline access to potential customers to make their website work harder for them.
In addition to the information they were collecting online, this helped them create an even bigger database of potential customers and encouraged shoppers to get involved with their website and social media efforts.
By engaging their customers with useful information, special offers and other advice — both online and off — they've been able to maintain their business despite the arrival of several larger retailers offering goods at lower prices. They followed Barbara's advice by giving their customers additional reasons to patronize their business, making price a less important purchasing consideration.
Testimonials help spread positive product knowledge
Just this morning, I had a repairman replace a broken spring on my garage door. "Do you ever do online reviews?" he asked. He had done a great job, was quick and didn't make a mess, so I said, "Yes." To make it easy, he sent me a link to a review site so I could share my experience about his small business.
Online reviews are one way to engage with offline customers online — and they put customers in the role of your salespeople.
Online reviews give you the opportunity to show potential customers you're interested in what they think about your business. They are probably already talking about you online, so inviting happy customers to share their four- or five-star reviews can really help you keep your best foot forward.
Be your own business advocate
It doesn't matter if your business is a small restaurant, the local dry cleaner or a trusted mechanic — by leveraging social media, getting your happy customers to share their experiences online, and inviting all your customers to visit your site, you can generate new leads.
When you start thinking more holistically and look for ways to integrate what you're doing online with what you do offline, your website will become a powerful tool. Even if you don't have doors to knock on, you can still source reviews, share and engage on social media, and advocate your own business. You never know what avenue might be the one to bring in new customers!
Bonus: 5 ways to get more local customers
In addition to Barbara Corcoran's great advice, learn even more ways to get local customers with this checklist: