Over the past decade, the internet has evolved drastically, and search engines are at the forefront of this change. We've seen the major search engines roll out numerous major algorithm updates in an effort to improve the quality of their search results. As a result, the value of brand mentions has increased enormously.
Marketers have gained a deeper understanding of what factors Google and Bing consider most important, and how improved search ranking is achieved.
More recently, these search engines have rolled out their use of unlinked brand mentions as a factor in their ranking algorithm. This means that, while they do not replace the importance of backlinks, brand mentions can have a positive impact on your overall search ranking.
Related: How to use Bing Webmaster Tools to improve your site's SEO
What are unlinked brand mentions?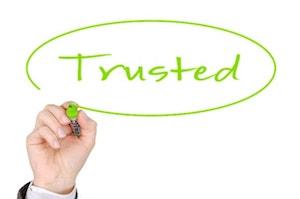 For a while, marketing professionals — and especially SEO experts — had been suspicious that there was a link between search rankings and increased brand mentions on the web. They believed that search engines were using unlinked mentions to gauge the overall popularity of a brand, and then factoring these trust signals into their ranking algorithm.
These suspicions were confirmed in 2016 at a widely popular SEO conference, when a Bing executive, Duane Forrester, made mention of this practice by stating that Bing had learned how to utilize unlinked brand mentions in their algorithm. He added that unlinked brand mentions can, in certain situations, be as powerful as backlinks.
A Google webmasters trend analyst, Gary Illyes, while speaking at another SEO conference, also mentioned Google's use of unlinked brand mentions, stating:
"Basically, if you publish high-quality content that is highly cited on the internet — and I'm not talking about just links, but also mentions on social networks and people talking about your brand — then you are doing great."
Essentially, this means that Google and Bing will consider any brand mentions they discover as trust signals, factoring them into the site's overall ranking. This means that backlinks are no longer the "holy grail" of search engine optimization, as brand mentions gain more and more relevance.
Since brand mentions can be such large ranking factors, let's take a deeper look at how you can adapt your current SEO strategies to take full advantage of this update.
Related: Beginner's SEO guide — Search engine optimization for small business websites
How should I update my SEO backlink strategy?
Let me be clear about the fact that your SEO backlink strategies do not need to change. Backlinks are still extremely valuable to your SEO, and you should always prefer a backlink over an unlinked mention.
All we're saying is that backlinks are no longer the only way to increase your search ranking. They don't need to be the sole focus of your SEO strategy.
Tactics like finding people who have mentioned your brand and chasing them down to request a hyperlink are no longer necessary. These updates mean that the brand mention, alone, is enough to send Google or Bing a trust signal for your brand.
In reality, the principles of a good link-building strategy remain untouched by this update.
The only change is that with unlinked mentions receiving increased weight in the search algorithm, you can shift away from focusing solely on backlinks to focusing on building your brand and reputation.
We've compiled several points where your current link-building strategy can shift to incorporate unlinked brand mentions.
Develop your brand reputation
One positive aspect of this change is that it allows marketers to partially shift their focus from building backlinks to developing their brand presence. When they take the time to build their brand reputation and provide value to their audience, they establish themselves as experts in the field. Doing this will help attract backlinks and unlinked brand mentions naturally.
Related: How to keep tabs on your brand reputation
Online business reviews
Online reviews were already important, but with the introduction of unlinked brand mentions, they just became even more important. We know that both customers and search engines take your business reviews into account, so you should pursue a method of getting your customers to leave engaging, positive feedback.
There are many methods you can use to accomplish this goal.
For example, you can send out follow-up emails or texts, asking them to rate their experience or provide them with a custom URL that takes them directly to your Google My Business review page.
Related: 5 ways to encourage your customers to leave reviews
Another tactic is to invite the customer to complete a short NPS survey. NPS stands for Net Promoter Score. In this type of survey, you ask how likely it is that the customer would recommend your product to someone else. Subsequently, you reach out to those who gave a positive score to ask them for a review.
One point is key here: Keep it simple.
Most customers will lose interest if it is too difficult or confusing to locate your reviews page. If the process isn't extremely quick and easy, you'll lose both their attention and their review.
Also, remember that people will actually read this customer feedback, so make sure to engage in reputation management. Be prompt to reply to customer reviews — especially negative ones — and resolve any issues that they might bring up.
Related: What is the Net Promoter Score?
Social media
Social media provides an outlet like no other for you to engage and interact with your audience. It's a great tool for generating brand awareness and establishing the validity of your brand community.
It also provides a way for you to track brand mentions since social media can provide early feedback from your customer base.
When users have frustrations, run into problems, or absolutely love your product or service, social media is often their first point of communication.
Editor's note: Need a little help managing your business's social media presence? GoDaddy Social has your back.
Provide value through content creation
Creating and developing a content strategy is key to developing your brand. You need to position your brand as an authority within your field — and this starts with communicating knowledge and value to your audience through content creation.
The goal is to provide massive value.
Focus on developing content that has a "viral factor" — something that people will share with their friends and audience. This creates massive brand mentions and helps solidify your role as an expert within your industry.
Related: Web content development — What to include on 5 core website pages
Summary
With the evolution of the search algorithm and the rise of unlinked brand mentions, marketers and SEO experts are no longer required to chase down backlinks with the same tenacity as before.
Yes, backlinks are still awesome, but the advent of unlinked brand mentions allows marketers to achieve search ranking while focusing on building their brands and increasing brand engagement on the web.
When you develop your brand reputation and community, you'll begin to acquire backlinks and brand mentions "organically" and naturally, as a result.