5 best practices for using email to communicate with customers during the COVID-19 crisis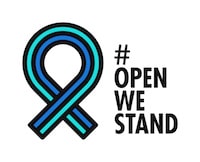 Continue the conversation in GoDaddy's #OpenWeStand community forum.
Connect with other small business entrepreneurs to share creative solutions, exchange ideas, gather feedback, build relationships and troubleshoot technical issues.
COVID-19 is an unprecedented crisis affecting the entire globe. And though every country is handling it differently, one thing remains certain: we are all in this together. And anything you can do to bolster that sense of solidarity with your customers is appreciated.
Email is an ideal medium for making connections with your customers.
Related: 10 ways to small businesses to weather the COVID-19 (coronavirus) pandemic
5 best practices for using email to communicate with customers during a crisis
In this quick-start guide, we'll cover our five top recommendations for email practices during a crisis:
Be open and honest about impact.
Acknowledge uncertainty.
Embrace templates.
Express gratitude.
Make it easy to opt-out.
Let's take a closer look below.
1. Be open and honest about impact
The widespread closures and heavy demand for services are having a deep impact on businesses both large and small. Be transparent with your customers about how this is impacting your business, and in turn impacting your customers.
For instance, Chewy recently sent out an email indicating service may slow over the coming weeks as demand for their products increases. The company also included similar messaging at the top of their website homepage.
Related: 5 ways to keep customers informed about changes to your business
2. Acknowledge uncertainty
Beyond email messages pertaining to the onset of COVID-19, you also need to pay heed to the unpredictability of this situation.
Given the fluidity of the situation over the coming weeks, flexibility is important for businesses. Email can help you to establish consistent communication with your customers and announce changes in real-time.
3. Embrace templates
In line with acknowledging fast-moving changes, you can also create email templates to streamline the process going forward. This makes it much easier to send out consistent email messages quickly if you need to make an urgent announcement.
If you use GoDaddy Email Marketing, here's how to use a template to create an email campaign.
4. Express gratitude
Times are tough for everyone. When you're planning your email communications, don't forget to express gratitude towards your customers.
Additionally, calling out any wins is a welcome morale boost in tough situations.
5. Make it easy to opt-out
Lastly, it's important to make sure it's easy for customers to opt-in (or out) of your email subscriber list. Not all customers will want to continue to receive your emails, so having a simple opt-out process will avoid your email messages being marked as spam.
Keep your chin up and keep the communication flowing. It'll keep your customers informed and help keep your business afloat in this current crisis.