How to promote your consulting practice on Instagram
In the last couple of years, Instagram has exploded in popularity, making it one of the fastest growing social media networks. With more than 700 million active users, it's the preferred network of many brands looking to reach their customers and clients. If you've been wondering how to promote your consulting practice on Instagram, you've come to the right place. In today's article, we'll show you how to optimize your Instagram profile and come up with a strategy to attract your ideal clients.
How to use Instagram for your consulting practice in 4 steps
Social media is a great place to find new clients, simply because this is where they spend time. Follow these steps to get started.
Optimize your profile.

Set up an attractive feed.

Post interesting content.

Funnel people to your site.
If you've been using Instagram for awhile, but aren't getting the results you want, it's time to step back. Creating a marketing strategy for Instagram involves optimizing your profile and posting content that resonates with your ideal audience and sends them to your website.
1. Optimize your profile
Whether you provide financial, management, HR or some other kind of professional advice, Instagram is a great place to promote your services. One of the first things you should do is to make sure your profile is set up to encourage your ideal followers and potential clients to actually follow you. Luckily, optimizing your profile doesn't take long.
Set your profile photo
If you're the face of your coaching business, make sure you include a smiling photo of yourself. A smile makes you instantly more approachable and relatable. If you'd rather use your logo, make sure it can still be recognized when viewed on mobile devices. If your logo consists of text, consider using an alternative version of your logo so the text remains visible and doesn't appear blurry on smaller screens.
Fill out your bio
Your Instagram bio should serve a clear purpose: to tell your potential clients what you do and how you can help them. You should include a link to your website as well as your location so your profile appears properly in the search parameters.
2. Set up an attractive feed
Instagram is a visual platform. Because of this, your feed should have a consistent and cohesive look that aligns with your brand.
An easy way to achieve this is to use your brand's colors in your photos — either by using props in the same colors as your brand or by using a colored overlay in brand tones.

Make sure that each photo you post uses the same filters and a consistent editing style. Some popular apps for editing photos include A Color Story and Snapseed.
3. Post interesting stuff
An attractive Instagram feed goes beyond mere visuals. Your feed needs to attract your ideal client — an easy way to do this is to post content that resonates with them.
Challenges
Challenges are a great choice, no matter what type of consultant you are. They allow your audience to undergo a mini-transformation, which goes a long way toward proving your expertise. Consider hosting a week-long or a 14-day challenge that delivers a specific result for your followers.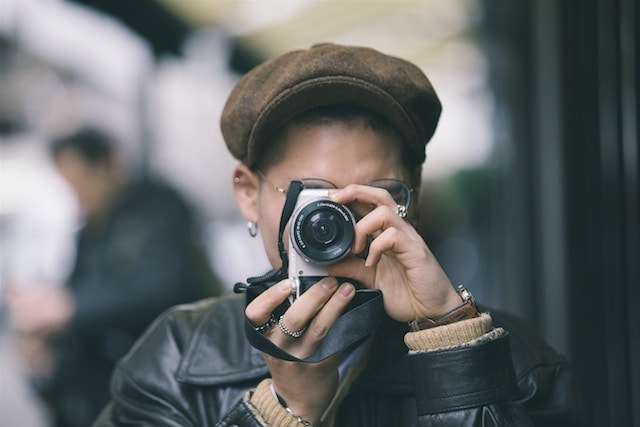 Behind-the-scenes
You might not sell physical products, but that doesn't mean you can't give your followers a little glimpse into your world. Show them how you prepare for a day in your consulting practice, where you work from, and how you continue to learn and improve your coaching skills. Getting personal will allow them to relate to you more and help you establish the know, like and trust factor.
Client testimonials
You already know that testimonials are a powerful social proof and one of the best marketing tools. Don't reserve them just for your website; consider turning them into quotes and sharing them on your Instagram feed. Be sure to ask your past clients for their permission first.
Inspirational quotes and books
Quotes are extremely popular on Instagram, and it never hurts to motivate and inspire people, especially if you own a consulting practice. You can also share quotes from books that would be interesting and helpful to your target audience.
4. Funnel people to your site
Once you have your profile optimized and your feed is a reflection of your brand, it's time to direct followers to your website so they can see what your consulting practice has to offer and book your services or buy a consulting package. Even if they don't immediately buy, the goal should be to get them on your email list so you can begin nurturing a relationship with them.
Include a call-to-action in your bio
If you followed the previous advice, you've included a link to your consulting practice website in your profile. However, by adding a call-to-action in your bio, you can make the link more noticeable.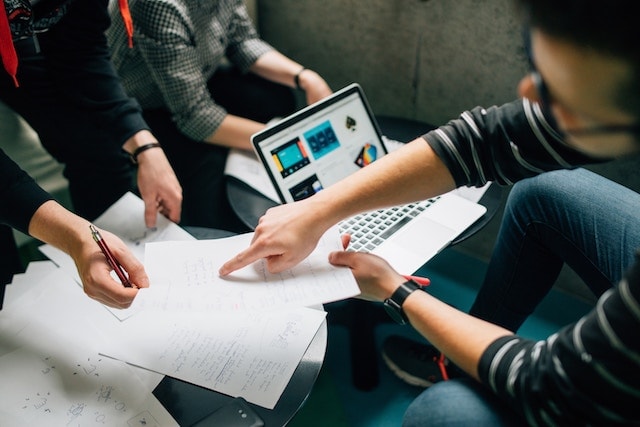 A simple sentence like "Click here to book your free consultation" is often enough to get followers to act. If you offer a download or a free consultation session, use that to ask for their email. If the offer is valuable to your readers, they'll click.
Once you have their emails, you can build a relationship with them through email marketing. Use a tool like GoDaddy Email Marketing to send out emails that get results.
Engage with your followers
If you want to see real traction on your Instagram account, make sure to engage with your followers. Respond to the comments they make on your photo and visit their Instagram profiles. If you like their posts, let them know by liking the photo and leaving a meaningful comment in return. Remember, Instagram is a social network, so be social and show your followers that you do care about them.
Use Instagram stories and Instagram live
While photos are a great way to get attention, Instagram Stories and Instagram Live are even more engaging. Using video in your marketing is close to having a real-time conversation with your followers. Use it to your advantage so they can connect with you and get to know you.
Turn followers into paying clients
Instagram can be a powerful tool in your overall marketing strategy. Use the tips in this article to optimize your profile, attract your ideal followers and turn them into paying clients.
Image by: Erik Lucatero on Unsplash