We've looked at how to build your website. Now, we're taking the next step and looking at managing your website once it's up and running.
I've seen too many small businesses treat their website as a one-and-done project. They invest heavily in the design, the development and the content, and then when it's done, they walk away. This is a huge mistake and a waste of time and resources.
Your website is not a brochure. It's not a static asset. It only loses value over time if you let it lose value over time. Your website is digital property. And like any property — whether it's your car or your house or your workplace — it needs upkeep. Don't neglect your property.
Proactively maintaining your website lets you make incremental improvements instead of an expensive overhaul.
Here's a dirty little secret: Web professionals like myself love seeing old out-of-date websites. They're easy wins. When a potential client comes to us, and they show us a busted old site that hasn't been touched in years, we see an easy project. We won't bother touching the old site. We'll just build something new from scratch.
The problem is that, once the new site is built, the client will probably neglect the new site just like they neglected the old one. Even if we give them a great site — a site that's easy to manage, a site that meets all their requirements, a site that they've been thoroughly trained on — chances are they'll still neglect it.
I don't want you to be that client. I don't want you to have a neglected website. So in this article, we're looking at five aspects of maintaining and managing your website.
Specifically, we'll look at:
Keeping your website up-to-date with fresh content.
Staying in touch with customers via email and social media.
Checking your site's health by running regular tests.
Using Google Analytics to see how people use your site.
Using monitoring tools to proactively get notifications about your site.
There's a lot to cover for each of these points, so let's get into it!
Keeping your content fresh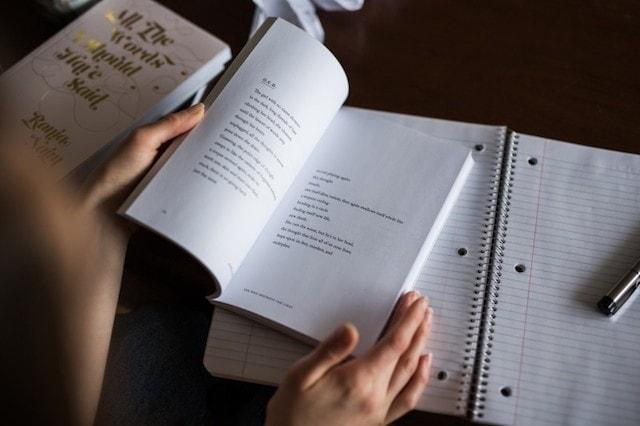 Keeping your website updated with new, original content serves a few purposes. Firstly, it shows Google — and other search engines — that your website is alive and kicking. Second, new content creates new opportunities for you to be found through search and referral traffic. Third, the content you create is also marketing and sales collateral.
Once you have a library of useful content published on your site, your site effectively becomes an extension of sales and marketing team that runs 24/7/365.
But creating content is easier said than done, and even just knowing what topics to cover can be a hurdle. So how do you overcome the challenge? Here are some tips from Mompreneurs's own Angela Crocker:
Ask for ideas
"Ask a variety of people connected to your organization for ideas. Customers, virtual assistants, trade show attendees and many others are a great resource," says Angela.
I love this advice. Go out and talk to people. Have conversations over coffee. Listen to what people are struggling with. In particular, listen for questions. Those questions are topics just waiting to be covered. Answer those questions on your site.
Be timely and relevant
Angela suggests, "Add some pop culture to your content. If it's on-brand, celebrate the latest movie release, farmers' market delights or a sports team's big win."
Another great tip. Check out Google Trends to see what people are searching for. Check the trending hashtags on Twitter. Look at the trending topics on Facebook. If you're targeting a local audience, hit up your local news to see what's going on in the area.
Find inspiration
"Play with desk toys at the office. Tactile objects can help you see new ideas. Step out of the office for a new perspective. By attending a Mompreneur event or other community activity, you'll recharge your content engine," says Angela.
Adding to this: Do a lot of reading from a lot of different sources. You'll be surprised at where inspiration can come from. Bits and pieces of new ideas get woven together.
I also suggest keeping track of your ideas in one place that's easy to access. I'm a fan of Google Keep. Other folks swear by Evernote, and some send themselves emails or write down their ideas in a journal or notebook. The tool doesn't matter. As long as you use it, you're good.
Repurpose existing content
Angela explains, "Sometimes what's old is new again. Look to your company's archives or historical documents for your business sector. Sharing an old photo or document sparks memories and fresh interest."
This is a great one. Go through all of the assets you already have and look for opportunities to remix it in new ways. So you might have a flyer, for example, or a pamphlet. That copy could be used on your website.
Stick to a schedule of updates
Angela recommends, "Use an editorial calendar. It can help you plan out future content and act as a reference for past content so you don't repeat yourself."
When you start getting ideas of what to create content for, start giving yourself assignments and deadlines to produce that content and get it out into the wild. I'm an advocate of aiming to publish 12 pieces of original content over a 12-week period. That breaks down to roughly one new piece of content each week. You could produce it all at once and then release it over 12 weeks, do something new each week, or do four pieces of content at once and release those one week at a time. It's really up to you.
Pro tip: Find a cadence and a system that fits the type of content you're creating and the topics that you're covering. If you're using GoDaddy's Website Design Service, you can contact our team 24/7/365 for all the updates you need.
Experiment with different formats
"Try a different format. If you typically publish text, try adding embedded video to let your readers see and hear you," suggests Angela.
Content creation isn't limited to just writing.
You can create videos, podcasts, images and more. Just like finding the schedule that works for you and your audience, find the format that works for you and your audience. And that'll take some experimentation. So play with different formats and get a feel for what works where.
Keeping in touch with your audience
When I talk about your "audience," I'm talking about the community of people that you're serving through your business. That's inclusive of your target market or potential customers, the customers you have already, and other people who have an interest in what you're doing/selling but won't necessarily buy from you.
Keeping in touch with your audience is important for a few reasons. The first reason is that it's an opportunity to share the new content you've created. So if you have published a new blog post, or put a new page of content on your site, you can get this in front of them.
The second reason is that it's an opportunity to start a conversation. So don't just put something in front of them to view, but ask an opening question and give them a reason to respond. And from those responses you can start learning more about your audience, about what they're interested in, and about what they care about. That can fuel more content for you to create. It could even lead directly to new business!
Share updates on social media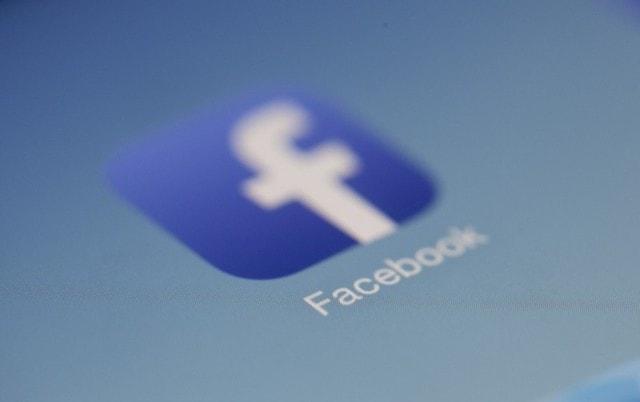 Share your content and announcements on social media in a way that suits the platform. So for a Facebook page update it might be a personal story in the context of Facebook; Pinterest could be an infographic or diagram or other visualization; LinkedIn is business-oriented and has support for slide decks via Slideshare; Instagram is all about strong images and works well for a consumer-centric audience.
Send email newsletters
So in my last article, I recommended that you add an email capture form to your site to gather email addresses. These addresses will be added as subscribers to an email marketing service like GoDaddy Email Marketing.
The next step is to figure out what you're going to include in your newsletters. Once you figure that out, you can tell potential subscribers why they should subscribe.
Put yourself in the shoes of your potential subscribers. Ask the question: "What's in it for me?" As a subscriber, why would you care about the newsletter? What information, what content, would compel you to open every email you receive?
Empathy is important in online marketing.
The person on the other end is overwhelmed with choices about what to spend their time and attention on. Just blasting out promotions and special announcements isn't enough. Whatever you send out should provide value above and beyond that.
Now, that doesn't mean you shouldn't include promotions and special announcements in your email newsletters. All I'm saying is that promotions and special announcements should be just that: special. You should have something else in there that people derive value from, even if they're not inclined to check out your promos.
Here are some newsletter pointers:
Trigger a welcome email. When someone first signs up for your newsletter, send them a friendly welcome email thanking them for subscribing. Give them something to do before they receive the next newsletter, such as links to useful resources, following your business on social media, or a welcome video on YouTube. You can automate these welcome emails in GoDaddy Email Marketing with the autoresponder addon.
Stick to a template. Readers will know what to expect before they open the email, and you won't have to re-develop the structure every time you send a newsletter out. I highly recommend sticking to a clean, single-column layout. They're easier to read and easier to deal with on mobile devices.
Use images. Strong visuals are preferred over large blocks of text. A good balance is use a featured image in your newsletter header, then short paragraphs of skimmable text below.
Lead with a personal message in each newsletter. A short introduction, similar to a "letter from the editor," sets the tone for the newsletter and adds a touch of personality and humanity.
Be selective with your ads and promos. As mentioned before, this shouldn't be the focus of your newsletter. Good rule of thumb: Zero to 50 percent of your newsletter content should be promotional.
Share your blog posts. Now, this might seem like a contradiction to the last point, but stick with me here. If your blog posts are providing something of value without asking for money in exchange (e.g., you're sharing a tip or showing people how to do something), then it's absolutely OK to include in your newsletter.
Ask a question. Prompt responses by asking a question. (For this to work, your newsletter's "reply to" email address needs to be an active email address.) This is a great tactic for capturing ideas for new blog posts or website content.
Share a customer story. Showcase a customer testimonial, review or success story. If they have a blog or website or public social media profile, throw in a link so they can benefit from the shoutout as well.
Editor's note: Need some help coming up with topics? Here are 33 email newsletter ideas you can use right now.
Curate links from other sources. These recommendations are an opportunity to leverage useful, inspiring, thoughtful, interesting, fun or otherwise valuable things from around the web. The links should be relevant for your recipients and fit the tone of your brand.
Use a compelling subject line. Crafting a good subject line is part art, part science. It's the first impression, and it can be the difference between the email getting opened or trashed. There's a lot of advice on the web about what makes a good subject line — spend some time reading up on the topic.
Include a subscriber exclusive. One of my favorite tactics is to upload an unlisted YouTube video where you're talking directly to the subscriber. It might be a juicy tip, special advice or a behind-the-scenes look at something happening at your business. Remember: Your subscribers are your most engaged fans, and if they're taking the time to open up this video, imagine that you're speaking with them face-to-face.
Stick to a publishing schedule. Make your newsletter an expected part of your subscribers' regular routine. I look forward to Paul Jarvis's weekly Sunday Dispatch, for example. On the GoDaddy blog, we send out our Pro newsletter every Monday morning.
Regular website audits and tests
On a regular basis, you should go through your site and make sure everything is working properly. If you're running an eCommerce business, my recommendation is that you do this about once a month. Otherwise you can do this on a quarterly basis, once every three months or so.
Test your forms
Forms are crucial for your website, so you want to make sure they're working. A broken form can cause missed messages and lost leads. Neither are good for your business. So check that the forms are still working, that the submissions are going to the right place.
Also, look at the information you're gathering. Should it stay the same? Should you change it? What about the experience for users? Should you change the follow-up message? Should you send them to a separate "thank you" page with next steps?
Test in multiple browsers on multiple devices
How does your site feel when you use it in different browsers on different devices? Review your Google Analytics reports to see what devices and browsers your visitors are using the most often. If you have access to the real thing — an Android phone, an iPhone, a Mac, and a PC — then give it a test. If you want to get geeky, you can use your browser's DevTools, or a third-party service like BrowserStack to emulate the experience.
Remove broken links
If you're using WordPress, run the Broken Link Checker plugin. It's a resource-hungry plugin, so it won't be supported by all WordPress hosts. If you can use it, turn it off immediately after running the test. The W3C Validator is a free, web-based tool for validating broken links. You can also use the desktop tools Screaming Frog (all platforms) and Xenu Link Sleuth (PC only) to crawl your site and check for broken links. Broken links should be updated or removed from your content.
Fix images
In addition to looking for broken links, also look for broken images. Screaming Frog, Xenu and W3C Validator all check for broken image URLs along with other broken links. As with broken links, you should either update (replace) the images or remove them from your content.
Check page speed
Page speed is a major factor for both search optimization and for user experience. Google's PageSpeed Insights is a popular tool for auditing site performance and making recommendations for improvements. Other tools include GTMetrix, ySlow and Pingdom.
If you're not sure how to act on the recommendations, you might want to get help from a web professional. If you're using a platform like GoDaddy's new website builder to manage your site, then you don't need to worry about most of the technical recommendations because that's handled by the company.
Conduct a lightweight SEO review
In your lightweight SEO review, look at:
On-page titles
Headings and subheadings
Meta tags
There are various tools available to help you audit your site, including link checkers and other specialized tools. If you want to go deep, check out this guide from Moz.
Web analytics to monitor website usage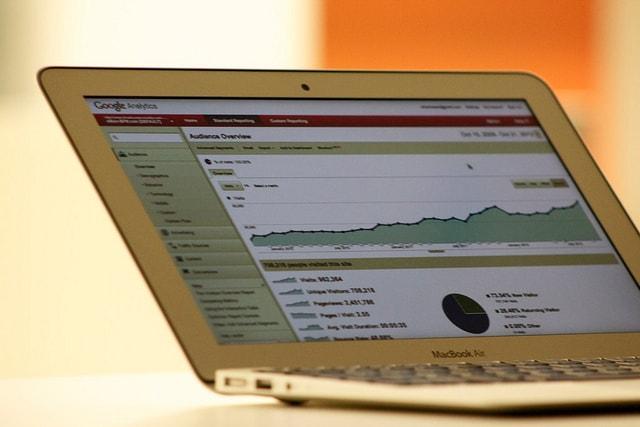 Your final step in the last article was to install Google Analytics on your site. The next step is to start using it to glean insights about how your site is being used.
So what should you be looking at in Google Analytics? Here's what we recommend as a starting point:
Goals, goal values and goal conversions
Use Goals in Google Analytics to track and report on activities that have real value to your business. Your goals might include product purchases, form submissions or newsletter signups. Whatever activities people do on your website, set them up as goals and goal values.
Goal conversions are the number of people who completed the goals and the corresponding goal value. They've done something that has meaning and value to your business.
Audience
The audience report tells you about the people visiting your site. You can see where in the world they live, what devices they're using, their demographic details and how they're navigating your site.
Behavior
The behavior report tells you about your site's performance. You can view details about the most popular pages on your site, how quickly your pages are loading, and what people are searching for on your site. When you're just starting out, the behavior report is useful for learning about what pages are popular on your site.
Acquisition
Acquisition reports in Google Analytics show you where your website traffic is coming from. The acquisition overview breaks down the share of traffic for each channel, the behavior of traffic from each channel (i.e., what they're doing on your site) and their conversion performance (i.e., whether they're completing the goals you've set up).
Referral traffic
The referral traffic report is contained within the acquisition report. It shows you the sites that are sending traffic to you. If you see a sudden spike in website visitors, the referral traffic report can shed some light on where that traffic might be coming from.
Conversions
Lastly, the conversions report shows you how well your site is doing at getting visitors to take action. The goal reports are based on the goals and goal values you configure. If you have eCommerce on your site, and your Google Analytics account is configured for eCommerce, you can drill down into eCommerce-specific reports.
Since visitors rarely make a purchase or take an action off of the first visit, the multi-channel funnels report provides insight into how different marketing channels influence conversions.
Google Analytics is a powerful tool. To deepen your knowledge, I highly recommend taking the free courses on Google Analytics Academy.
Tools to monitor your site
When it comes to monitoring and managing your website, the right set of tools can make all the difference.
UptimeRobot
UptimeRobot.com keeps an eye on your website and sends you an email alert if your website goes down.
Google Search Console
Google Search Console, formerly known as Google Webmaster Tools, is the primary way for Google to communicate with website owners. If Google detects any technical issues with your site, or if you need to report issues to Google about your site, those need to be communicated through Google Search Console.
Bing Webmaster Tools
Bing Webmaster Tools is Microsoft's equivalent of Google Search Console. While Bing isn't as popular as Google, it is a widely used search engine, so you should verify your website with it as well.
Summary
In this article about managing your website, we covered:
Keeping your website up-to-date with fresh content.
Staying in touch with customers via email and social media.
Checking your site's health by running regular tests.
Using Google Analytics to see how people use your site.
Using monitoring tools to proactively get notifications about your site.
And if you're looking for an easy way to build and manage your site, check out GoDaddy's new website builder.