5 ways to show appreciation for your nonprofit volunteers
April is National Volunteer Month, and April 10–16 is National Volunteer Week. While you should recognize nonprofit volunteers year-round, this is the "official" month and week that you should go above and beyond to show appreciation to the backbone of your organization — the volunteers.
Understanding the value of nonprofit volunteers
Before you think about how to recognize your nonprofit volunteers, it's a good idea to put their value into perspective. While your nonprofit will have its own valuation, if we look at the nonprofit sector as a whole, it's estimated that 64 million volunteers performed roughly eight billion hours of volunteer work annually.
This equates to roughly 125 hours of work a year per volunteer.
When you combine that with Independent Sector's study that estimates the average hourly value of a volunteer at $24.14, we can conclude that each volunteer donates about $3,000 annually in free labor.
These numbers might vary for your nonprofit, but the takeaway is that there's an opportunity cost for these volunteers who give up their time to help your organization.
What do nonprofit volunteers expect?
By definition, a volunteer is someone who freely offers their time or services. Most volunteers help nonprofits because they value their mission or want to give back to a specific cause or community. As a result, volunteers have little to no expectations for reciprocated rewards for their donations.
Just because volunteers donate their time, goods or services without expecting a reward doesn't mean you shouldn't show your appreciation and recognize their commitment and effort.
In fact, some nonprofits fail because they underinvest in and devalue their volunteers. Volunteers are the backbone of most nonprofits and should be treated as such.
Recognize your nonprofit volunteers with these 5 ideas
Here are five ways to show appreciation for National Volunteer Month and beyond.
Invest in your volunteer programs.

Celebrate the individual.

Give small tokens of appreciation.

Host an event.

Don't limit appreciation to one month.
Recognizing your volunteers is a great way to show you value their sacrifices — plus, it can help retain and recruit new volunteers for your cause.
1. Invest in your volunteer programs
Volunteers want to feel like they are making a difference. They also want to see that the volunteer organization is equally invested in those same projects. Therefore, if you want to show appreciation for your volunteers, invest more in those volunteer programs.
For nonprofits, investment is more about commitment than money. You can show commitment to a volunteer program by:
Ensuring proper training and continued education. Training new volunteers and implementing ongoing education initiatives for your team will show your commitment to the program and its volunteers.
Improving inefficiencies. If your nonprofit isn't constantly working to improve its inefficiencies, your volunteers will see that as a lack of investment in the cause.
Promoting your programs and cause. Nonprofits that market and promote their cause will build awareness while making current volunteers feel like they are part of something bigger.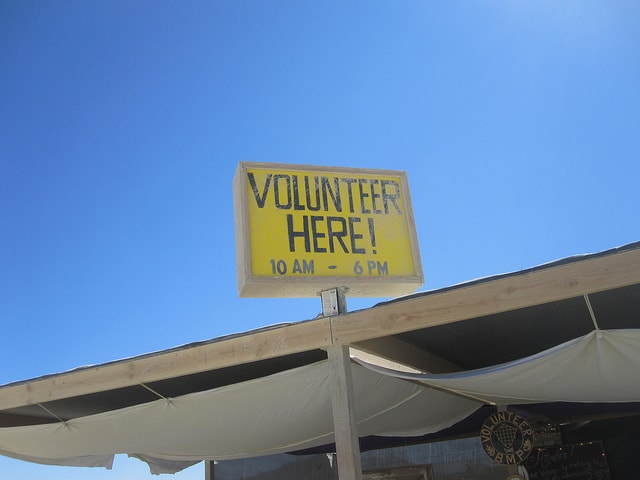 2. Celebrate the individual
When people think of recognition, they often visualize an awards ceremony or some special celebration for a few select individuals. While these larger ceremonies are amazing, they aren't very scalable. Rather than waiting for the annual awards ceremony for your top volunteers, try implementing smaller, individualized techniques to regularly celebrate and recognize your volunteers.
For instance, mailing a handwritten card or sending a personalized email on a volunteer's birthday will help show your appreciation and your recognition of him/her as an individual.
You should also spend time getting to know each volunteer personally.
Ask about their interests and passions outside the organization. Then, continue to build rapport with your volunteers by asking about those interests from time-to-time or tailoring your gifts to their outside interests.
Finally, make it an organization-wide initiative to know the names of your volunteers — especially those who help in your department. Remembering your volunteers' names requires effort, but it's a small sacrifice to make your individual volunteers feel important and valued.
3. Give small tokens of appreciation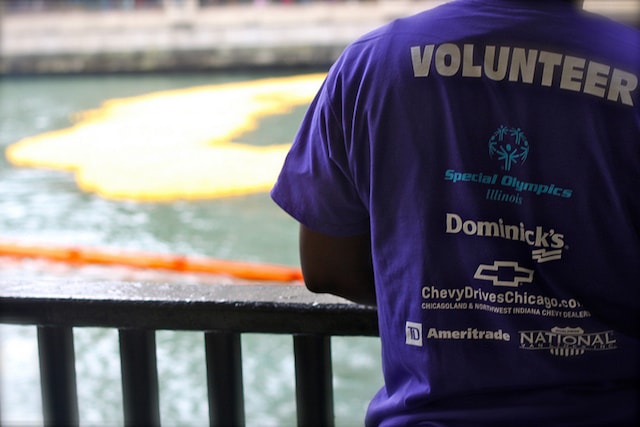 While saying "thank you" is always a great way to show appreciation for your nonprofit volunteers, you can also give small tokens of appreciation that won't break the bank. Some affordable items you can give your volunteers to show gratitude include:
Volunteer T-shirts. T-shirts are a small way for you to show nonprofit volunteers your appreciation. They can also be useful tools at events to designate volunteers or marketing resources to drive awareness about your cause.
Gift bag/basket. A low-cost appreciation gift for your nonprofit volunteers is a gift bag or basket. This is a good way to recycle extra event swag and makes volunteers feel appreciated.
Handwritten letters. In a technology-driven world, the handwritten letter is all but forgotten. The rarity of handwritten notes and thank-you letters makes them all the more valuable. Take some time out of your day to write letters to your volunteers — especially for those who helped recently or during an important time.
4. Host an event
With National Volunteer Month and Week right around the corner, you might decide to show your appreciation by hosting an event for your volunteers. A volunteer appreciation event is a great way to recognize the achievements of your nonprofit and the volunteer team who made everything possible.
If you're considering hosting an event for your volunteers, remember to:
Pick the perfect location
The location of your volunteer event is extremely important and will depend on your budget and the goal of your appreciation event. If you're honoring a few key volunteers, maybe you make the location part of the reward and reserve a small venue at an exotic destination. If you want to invite a lot of volunteers and their families, make sure the venue can support the size of your attendee list.
Find a keynote speaker
An appreciation event is a great time to honor your volunteers, but it's also a good opportunity to get them excited about your cause and the future of your organization. Finding a good keynote speaker who can talk about a topic related to your nonprofit is an excellent way to educate and stimulate your volunteers.
Thank your volunteers
The main reason you're hosting an event is to honor your volunteers. Consider creating a gratitude wall with photos and special thanks for your volunteers. Try giving out appreciation gifts and T-shirts. At a minimum, thank your volunteers with a speech or play a recognition video with volunteer photos.
5. Don't limit appreciation to one month
April is a great time to show your volunteers appreciation, but the reality is that the best nonprofits are the ones who recognize and reward their volunteers year-round. If you remember to show your volunteers love throughout the year, then you'll see much more buy-in from your team, better retention rates, and more support for your nonprofit's cause.