Barbara Corcoran: How to make a seasonal business profitable all year
Running a business is filled with challenges and tough decisions. Running a seasonal business presents additional challenges for owners who are hoping to remain profitable all year long. Barbara Corcoran, entrepreneur and Shark Tank judge, knows a thing or two about staying in the black.
Barbara Corcoran on finding off-season opportunities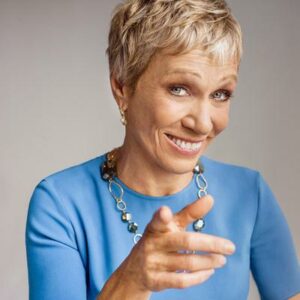 Barbara Corcoran recently took part in a Q&A session on the OnDeck blog. Small business owner Andrea Mackey had this question for her: "How can a small business owner increase a seasonal business during slow times?"
Corcoran offered a sound piece of advice:
"I suggest you talk to your customers in the busy season and ask them how they spend their time, what they like to do, what services they have a hard time finding in the off season, and then try to build a business based off one of their needs."
Think of off-season opportunities that are complementary to your typical services. For example, many landscape contractors offer snow removal during the winter months. What products or services could you offer your customers that would keep your staff engaged and your business profitable during the slack times?
Like Corcoran suggests, start by asking your customers.
If your business is profitable during your busy season, you most likely won't have to reinvent the wheel.
And by tapping into an additional revenue stream, you can turn your seasonal enterprise into a year-round moneymaker.
In addition to following Barbara Corcoran's advice, here are five things you can do to make your seasonal business profitable throughout the year.
1. Think ahead
Anticipate the busy cycles so you can maximize your opportunities to make profits when times are good. For example, you can create training materials ahead of time to ramp up new staff quickly. As a seasonal business owner, you probably rely on part-time employees, which means you spend a lot of time training new team members. Shorten the time it takes to get them rolling by preparing in advance. The business owners who are best able to anticipate, plan and maximize the busy season are those who will build the strongest businesses.
Second, set cash aside for when you expect revenues to dip. Although this might seem like a gross oversimplification, it takes discipline to put away money in the middle of your heydays. Having spent 20 years in a seasonal business, it didn't take long for me to appreciate the importance of saving some of the profits for those times we spent getting ready for the next busy season.
2. Minimize off-season expenses
Budgeting for future expenses is very important, but so is minimizing expenses in between busy seasons. In addition to reducing staff, you might also consider reducing hours of operation.
And when business slows to a trickle, try to negotiate favorable terms with your suppliers.
Used by many seasonal businesses, this tactic involves taking what is called a "just-in-time" inventory management approach.
In other words, in order to keep your inventories low, you rely on your suppliers to have quick-access inventory that's ready to ship to your business as you need it.
3. Cash flow is king
Poor cash flow management is one of the biggest causes of small business failure. Set yearly, quarterly and monthly cash flow targets to give you a clear picture of incoming and outgoing revenue.
Making sure you adequately monitor the money coming in is important enough that if you're not sure how to do it, you should consult with your accountant or another trusted advisor who can help you stay on top of your cash flow needs year-round.
4. Stay on top of accounts receivable
This is critically important if your customers pay on open invoice. I found that if I allowed my clients to get in the habit of making late payments, it eroded my profits. Any customer who paid on invoice started costing me profits at 45 days. At 60 days, my profits were lost due to the cash flow burden it put on my business.
I quickly learned that I needed to stay on top of my accounts receivable — which sometimes meant I had to make uncomfortable calls to customers who were falling behind.
To speed up payments from customers, encourage them to make credit card-type payments with a debit card or offer them discounts to pay in cash. The quicker you have access to that revenue, the easier it is to manage.
5. Establish a rainy day fund
My grandparents, who lived through the Great Depression, always encouraged me to set aside a little bit of cash for unexpected expenses. Some of the smartest business owners I know keep at least six months of expenses in the bank. They feel that this is the minimum required to keep their companies on their feet in the off-season or should something unexpected happen.
Remember, managing and growing a seasonal business into a year-round money-making success takes discipline and planning.