Low investment manufacturing businesses to start for less than $2,000
Starting a manufacturing business doesn't have to mean finding a lot of capital or investing in a lot of pricey equipment and a workspace. You can start a low investment manufacturing business for quite a bit less than $10,000 — in many cases, for as little as $2,000.
To get started, you need to consider the type of manufacturing you want to do.
For example, there are plenty of craftspeople, artists, and artisans like my friend, Donna, who does quilting in her home. She has a high-end sewing machine and a dedicated room in her house, and makes quilts that she sells at quilting shows.
Or maybe you want to get into a B2B type of startup, where you manufacture items strictly for other businesses. For many companies, it makes more sense to outsource work that's needed infrequently rather than buying the piece of equipment themselves. These companies are willing to contract with smaller companies (like yours) to make the parts or tools they need on an as-needed basis.
You can keep yourself busy by providing specialty manufacturing services to a particular industry, or become a more general services company to a local region.
If you live in an area with a lot of industry or a rural region with a lot of farming, you could serve the local market without ever traveling more than 100 miles from your home or work space.
Low investment manufacturing businesses to consider
There are a lot of cottage businesses like machine shops with inexpensive lathes that can build maintenance parts. When I was the president of Robroy Industries, we kept one small machine shop owner in business for 20 years. He made small tools for us, replacing parts that were worn out with use. He had very inexpensive lathes and CNC (computer numeric controlled) machines. With a small, used, metal lathe you buy for around $2,000 on eBay, you could start your own low investment manufacturing business.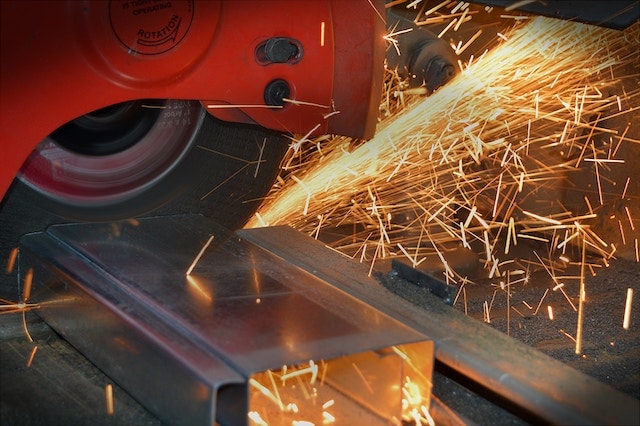 Other low investment manufacturing business options include:
Welding
Here in East Texas, it seems like everyone knows how to weld, but only a few actually do it for a business. And the great thing for them is that they don't need to advertise — most of their business is word-of-mouth. They can do project work for manufacturers, farmers and even builders and sign makers (see below).
It's not uncommon to see a professional welder putting up a framework for a sign or assembling iron furniture — or custom-making a special piece of artwork. Most of this type of manufacturing is custom, rather than repeating the same product over and over, so if you enjoy creative problem-solving, this is a great option.
Woodworking
Of course, manufacturing doesn't necessarily mean working with metal. There are a few options if you like woodworking and have the basic skills to build products. According to an Entrepreneur magazine article, you can start a low investment manufacturing business with just a few woodworking tools — say, a table saw, router, and a drill press — and build magazine racks, bird houses or custom mailboxes. As you sell more products, you can expand and upgrade your equipment. In that same article, they talk about making custom French doors, picnic tables, or even lattice work. The sky is the limit.
A sign shop
You could even start your own sign shop and get into the sign manufacturing business. A quick Google search turned up several wide format sign printers available for $2,000 and less. You can print on vinyl, paper and gator board — or laminate your sign material onto plywood and really do some great business for special events and political campaigns.
3D printing
Speaking of printing, let's talk about 3D printing again.
Ten years ago, when 3D printers were entering the home market, there were people who were printing specialty items, like dollhouse furniture for $10 to $20 apiece using $2,000 consumer-grade printers.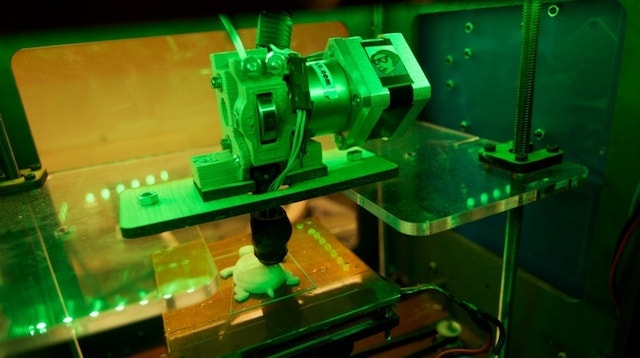 Nowadays, you can get a high-end "prosumer" 3D printer that prints in color for around $2,000, and use it to make a variety of products — product prototypes, custom action figures, or anything your customers might want from you.
I can imagine that the market for specialty LEGO pieces is huge.
Of course, we haven't even scratched the surface of the things you could manufacture. Your best bet is to start doing your research and see if you want to fulfill a mail-order type of business like, say, custom 3D printed action figures, or if you want to serve a more local market with welding, machining or woodworking goods and services.
Don't forget the business basics
Once you've decided on a focus for your low investment manufacturing business, you'll no doubt need a workspace. One of the reasons we're recommending a business you can start for less than $2,000 is because this is something you could do out of your garage. That's the true spirit of entrepreneurship: Starting small to grow big.
You'll also want to look for ways to promote and sell your products or services. One of the best ways to do this is to build a website to promote your new startup business to potential partners, investors and of course, customers. And since you're reading this article on the GoDaddy Garage, you know what I'm going to say: get some web hosting from GoDaddy, put up either a custom HTML website or a WordPress-based website (my own website is a WordPress site), and start showing everyone what you do.
Network, network, network
Always be looking for ways to grow your business. Consider websites like Dragon Innovation and even local business incubators, micro-factories and maker spaces as opportunities to network, meet other small manufacturers, and learn more about starting your own business.
The future is in your hands
The days are gone when you had to come up with a lot of money to start a manufacturing company. It's easier than ever to start one yourself out of your garage, particularly if you have a saleable skill like welding, woodworking or 3D printing. Crowdfund or borrow the initial investment, build a website to let people know you're ready to start taking orders, and then make the rounds of potential business customers to build relationships. And best of luck to you.
Image by: Chris Ralston on Unsplash