The allure of movie sequels: What they can teach us about content marketing
What do "Jumanji: Welcome to the Jungle," "Pitch Perfect 3," and "Star Wars: The Last Jedi" all have in common? They are movie sequels — an entertainment staple of every new year.
Each movie evokes excitement and nostalgia in its fans, giving it an immediate demand that isn't found in many standalone films. While some critics begrudge sequels and remakes as greed-machines, there is no denying the allure of these recycled franchises.
Therefore, small businesses should look at what makes sequels so successful and apply those same principles to their own marketing content. Let's look at what you can glean about content marketing from movie sequels.
Why movie sequels work
Movie sequels are nothing new. For as long as people have created content, they have been creating sequels, too.
Movie sequels offer unique experiences that aren't created with standalone films, and they mitigate much of the risks that come with the first production.
The original film already penetrated a market and helped create a clearly defined and engaged target audience. The audience is hungry for more content and will continue to consume as long as subsequent stories meet expectations.
They capitalize on past successes
The movie "Paddington" was wildly successful in 2015, bringing in more than $76 million domestically and sustaining a 98 percent on Rotten Tomatoes. The original movie was based on a classic character from English children's literature, and in its own way, capitalized on the success and nostalgia of that iconic character. "Paddington 2" comes out this year, and droves of fans will flock to theatres to see this heartwarming sequel.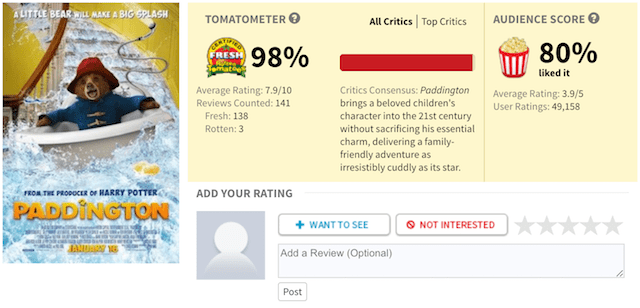 Many movie sequels, like "Paddington 2," are created because their predecessors were successful. Rarely are sequels created for movies that fail. Businesses should apply this same mentality to their content marketing.
Try creating content based on topics that have historically been successful with your target audience, while avoiding topics that underperform.
Use data tools like Google Analytics to track traffic and engagement with your content. Using this data, you can mitigate risks and find opportunities to capitalize on topics and ideas that are more successful. Making strategic decisions without data can lead to wasted opportunities and unnecessary expenses.
They continue a story
"Maze Runner: The Death Cure" is set to release Jan. 26, 2018, and will conclude the trilogy series based on the popular Maze Runner books. The final Maze Runner installment continues a running story from the previous films.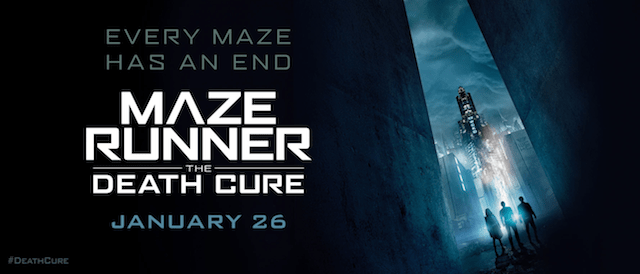 Movie sequels are frequently used to continue a multi-film plotline and long-developing character arc. Sometimes, the initial movie will use a cliffhanger to leave audiences with unanswered questions and information gaps.
This technique can elicit an emotional reaction in audiences and drive more anticipation for the future series.
Marketers can take these same principles and apply it to their content strategy. Rather than creating one long-form post or whitepaper, try breaking the concept up into a series that spans across multiple posts.
Publishing a content series is a great way for brands to build stability in their content strategy, while also creating a powerful community that anticipates new content. The more repeat traffic you get to your website, the more committed and engaged those visitors become to your brand, and the more likely they are to convert into a client.
Additionally, you can use cliffhangers in your content series to keep your audience engaged. Try adding an email conversion form to the end of your post that will set an email alert for all future series related to the topic.
Editor's note: Email marketing is a great way to establish relationships with customers. With the right tool, such as GoDaddy Email Marketing, you can create targeted campaigns that build on each other and encourage visitors to keep coming back.
They have defined expectations
The sequel to "Deadpool" debuts in 2018 and will likely build on its record-breaking original film. The expectations for "Deadpool" were limited by the R-rated designation and relatively saturated superhero film market. However, the film surpassed all expectations and set numerous awards and box office records, despite its rating limitation.
As anticipation for "Deadpool 2" builds, critics and audiences around the world have increased expectations for the sequel that they didn't have for the original. People know the characters, the pace and style of the film, and they have a general idea of what the experience will be like based on the first movie.
Sequels, by definition, are meant to continue a story or build on previous work. This means they come with predetermined thoughts and expectations based on precedence. While this limits some of the creative freedom, it does help audiences define expectations before watching the sequel.
If someone didn't like the original film, they probably won't like the sequel. Originals defining expectations for sequels can help filter your target audience. However, it can also lead to lofty expectations which could result in a poor opinion if the sequel doesn't live up to the original, which is quite common.
Knowing that audiences tend to set future expectations based on past experiences, content marketers should aim for consistent quality across all their content, especially when topics overlap.
You can control content quality by creating a style guide and building checks-and-balances in the approval process. Style guides are an excellent tool for content marketers to help maintain consistency across different communication mediums and content formats. Creating a style guide helps you document your brand voice and messaging. This, in turn, leads to a cohesive identity across all marketing channels.
Content marketing takeaways from movie sequels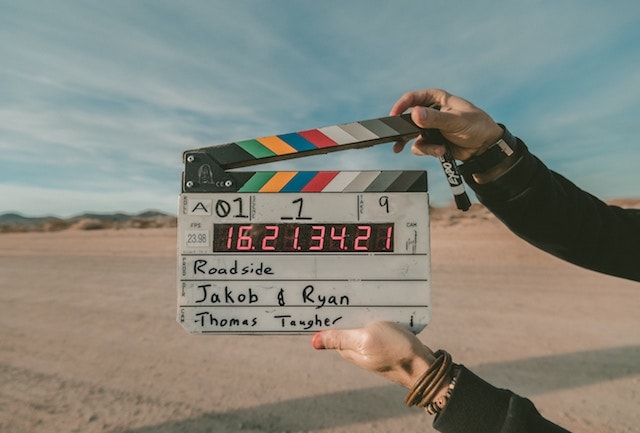 There are several takeaways for content marketers from the allure of movie sequels. Businesses that succeed at content marketing are able to develop an engaged target audience. Much like movie sequels, the more content you create on a central topic or idea, the more engaged and defined your audience becomes. Consider the themes that most align with your business vertical and develop a strategy that emphasizes those topics.
Additionally, businesses need to take an analytical approach to their content marketing. Track the KPIs that are important to your business objectives, and use that data to decide what topics are most successful. When you know the topics that work and don't work for your target audience, you can then make better strategic decisions.
Finally, understand the quality expectations your audience has, and focus on delivering consistency. Movie sequels are popular because the audience knows what to expect and has an attachment to the characters or story. Businesses can use quality tools like style guides to develop a consistent and cohesive brand image for their content.
Regardless of your opinion of movie sequels, they are a dominant part of the content ecosystem. Businesses should look at what works well for movie sequels and apply those same principles to their content marketing strategy.
Image by: preston.rhea / CC BY-SA