Become an HR professional in 5 steps
The human resources (HR) field has moved way beyond simply performing administrative functions. As an HR professional today, you can help shape the entire organization and the employees within it.
In this fast-growing field that offers lucrative employment opportunities, you can be responsible for a range of HR functions, including performance management, compliance, recruitment, employee relations, compensation, training and development of employees at all levels.
While there are various roles in HR, they all share the same common goals: driving the business and helping employees reach their absolute potential.
People are usually drawn to the HR field because they want to support employee development, foster company culture, and play an important role in strategic business decisions. A career as an HR professional allows you to use of a variety of skills, even as you plan for career advancement.
5 steps for becoming an HR professional
Ready to start a career in HR? These five steps can help you get there.
Evaluate your skills.

Familiarize yourself with HR positions.

Get the right education.

Start small.

Seek out professional HR certifications.
Ready to see if you've got what it takes? Then keep reading.
1. Evaluate your skills
The first step is to evaluate your skills and determine if a career as an HR professional is the right path for you. Every aspect of HR involves dealing with people, their challenges, their careers and their future with the company. You will be the ultimate internal customer service representative for your company, so you'll need to be trustworthy, helpful and approachable.
If you want to succeed as an HR professional, it helps to possess these five key character traits:
Objective. Because you'll be the mediator in diffusing tense situations, you must be able to approach every matter as an unbiased representative.
A skilled communicator. The ability to articulate your thoughts and communicate them clearly will make or break your career.
Empathetic and approachable. Employees should never hesitate to walk into your office with a concern or a question. You need to value and understand the feelings of others, without getting too emotionally invested in unfortunate situations or employees.
Calm under pressure. There will be plenty of moments when you'll have to think quickly and logically.
Trustworthy. You'll be handling sensitive data, and your company needs to trust your ability to protect it from getting into the wrong hands. Integrity is the foundation to becoming a successful HR professional.
2. Familiarize yourself with HR positions
Before jumping into the HR field, do your research. Conduct a job search for HR positions and read through the responsibilities and qualifications. There is a rather overwhelming range of HR titles, so find what interests you and see which positions fit your skill set.
Human resources job titles and responsibilities vary from company to company.
One company might post a position for an HR generalist, but list the responsibilities of what seems more like an HR associate. A company's size also plays a role in how HR duties are divided up. Do you want to be the jack-of-all-trades in a small company or work on a team of HR professionals at a large corporation?
HR positions at smaller organizations will give you more variety and bigger responsibilities right off the bat. Larger employers will have more opportunities for advancement, but their HR teams are usually divided into specialized departments, such as pre-employment, recruitment, benefits, employee relations and sometimes payroll. Extensive research will help guide your decision for what size employer and what job title would be best fit.
As you're searching, a few common HR job titles to investigate include:
HR generalist
HR associate
HR director
HR manager
HR admin
HR specialist
HRIS
HR/benefits coordinator
HR analyst
HR business partner
As part of your research, don't forget to network — it's one of the best ways to get an insider's view of the HR industry. Get to know other HR professionals, and don't be afraid to pick their brains about their career paths. The Society for Human Resource Management is a great resource for the latest HR news, networking opportunities and job postings specifically for HR professionals. The connections you make might even lead to an interview or a job offer.
3. Get the right education
HR professionals have an array of educational backgrounds. There are no government-mandated regulations on education, experience or certification to become an HR professional. However, many positions require a minimum of a four-year degree.
A bachelor's degree in human resources, business or labor relations will offer the best foundation for a career as an HR professional.
These programs include courses on economics, organizational behavior, psychology and communication. Upper-level courses encompass employee relations, employment law, policies, benefits, staffing strategies and compensation models. However, many successful HR professionals have a bachelor's degree in other areas, such as psychology, sociology, political science and social work.
If you are looking to pursue a management-level or specialized HR position, a graduate-level degree in a related field will help your chances immensely.
Many HR professionals pursue a master's degree in business administration with a focus on human resource management. Whether you're seeking a general human resources degree or a specialized discipline, make sure your master's program integrates the following courses:
Management
Accounting
Compensation
Employee relations
Recruitment
Training
These types of educational courses will equip you with the knowledge to grow as an HR professional.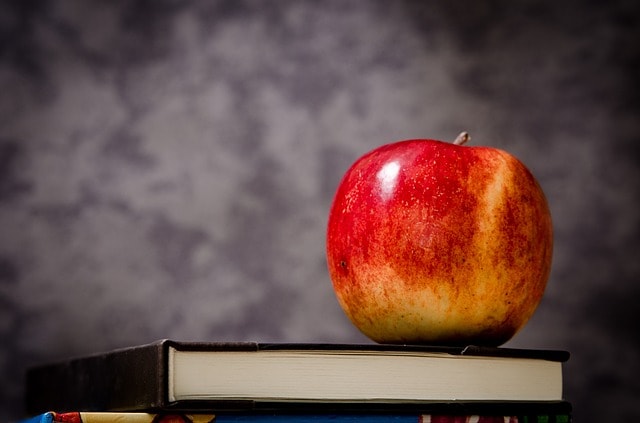 4. Start small
Most mid-level HR positions require one to three years' experience, and management-level positions can require five to 10 years' experience, if not more.
So, how do you start your career in HR when you don't have any experience? If you're still pursuing your degree, take advantage of internship opportunities through your school. If you didn't have the opportunity to intern and have a bachelor's degree in a related field, start off by looking for entry-level HR positions. These include, but are not limited to:
HR clerk
HR admin
HR representative
HR associate
Although an entry-level position might not sound appealing, it will get your foot in the door and help you work your way up.
5. Seek out professional HR certifications
Although not required for most entry-level and mid-level HR positions, if you want to climb your way into an HR executive role, you'll need to look into a professional HR certification. There are certain requirements to apply depending on the level of certification. Some companies offer continued education benefits that include professional certifications.
Examples of credible certifications include:
Professional in Human Resources (PHR)
Senior Professional in Human Resources (SPHR)
Global Professional in Human Resources (GPHR).
Learn more about earning an HR certification through the HR Certification Institute.
In conclusion
If you're looking for a career path that aligns with your passion for helping others achieve their full potential, then a career as an HR professional will be profoundly rewarding. After all, a business is only as good as its employees, and employees are only as good as their human resources team.