Starting a new business venture is exciting. Whether you're joining the ranks of the startup CEO, creating new products and services, or becoming your own boss in a more traditional business, you'll most likely feel a mixture of thrill and fear. Don't get too overwhelmed, though, or you'll skip over important steps in the first several months that are critical to ensuring the best foundation for your new business. Let's first look at the top three startup mistakes early-stage companies make:
Startup mistake No.1: Not operating as a business
When you're getting started, it's important to create an LLC or form a corporation so that any and all liability associated with the business is separated from you personally. This goes for any type of business, no matter how small. Early on, it's tempting to save time and money by using your existing bank account and credit cards, and essentially operating under your personal name.
I have met lots of startup owners who've created a business entity but continue to use their personal funds to pay company bills. But if you're not operating as a business with proper separation, you are co-mingling, and you jeopardize the legitimacy and security of your business.
Open a business bank account with company checks, and if you're using personal credit cards or paying bills with your funds, set things up so that the money is properly charged back to the company. Then keep track of your business finances via a monthly expense report, and record all loans and payments for accounting and tax purposes.
Startup mistake No. 2: Not reading the fine print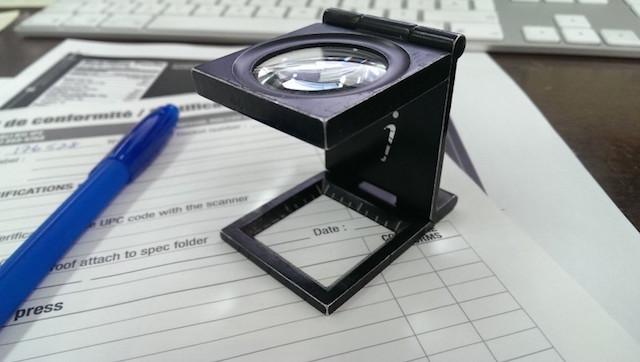 Operating on a handshake is never good business. And yet few startups implement contracts, or they fail to read the fine print of the contracts they sign.
For example, I have seen startups not read the wording regarding who owns what when they are hiring a graphic designer. In one case, the designer retained the rights to the design along with an exclusive right to make changes to the logo and website. In another contract, the source code was kept by the developer and an additional (and sizeable) payment had to be made to obtain the code.
For those starting a business while still working a day job or for another employer, read your employment contract first. Some entrepreneurs do not realize that their employer may own any inventions, even those done outside of their core business. Others require that employees notify human resources of any outside ventures. Don't work for years on a side project before ensuring that you are the true owner.
Startup mistake No. 3: Ignoring customer feedback
Getting a product to market is incredibly satisfying, but make sure you take time to obtain customer feedback. I have seen many entrepreneurs dismayed and surprised to find that even though they built it, no one showed up to use it.
Creating a beta and inviting non-family and non-friends to test and critique your product can help avoid a launch failure.
Customer feedback should be aggregated, and you should be prepared to adapt to your audience.
I have seen good products fail because their creators decided to ignore customer change requests. Setting up continuous customer feedback, whether through formal surveys or feedback requests on your website, will help your venture gain traction and market share.
Once you have avoided the startup mistakes above, follow the must-dos below.
Tip No. 1: Have a good website with contact info
Regardless of your field, people (and not just millennials) will look you up online. Your customers want to be able to learn about you and get in touch, so make sure your website and contact information are correct and that your site is free of typos.
Tip No. 2: Hire an accountant or bookkeeper
Most small business owners aren't also accountants or bookkeepers. Besides keeping track of your cash flow to pay your bills, you need to pay taxes — income taxes as well as employment taxes — and complete annual report filings. Hire someone to ensure that you are current on your financial statements, taxes, and other administrative tasks, and that you avoid fines and penalties
Tip No. 3: Protect your assets
Keeping your office locked and your inventory safe is a no-brainer. However, these days most of our business assets are online, which means you need to protect your intellectual property (IP) from thieves and hackers. This requires having clear policies for your employees and contractors regarding data, trade secrets and password management.
Building your business can still be exciting even after the "new" begins to wear off. And it's definitely less stressful (and more rewarding) when you take proactive steps to avoid these common startup mistakes.
The above content should not be construed as legal or tax advice. Always consult an attorney or tax professional regarding your specific legal or tax situation.