Plus One Minus One (P1M1) founder Dr. Tolga Kurt sits at the crossroads of technology, research and business. Studying in both Turkey and Canada gave him the opportunity to work on research projects that united a variety of disciplines — giving him firsthand knowledge of the direct benefit of combining knowledge to create something of value. "This led the way for P1M1 to bring together the know-how from Industrial Engineering, Computer Engineering and Electronic Engineering to create added-value solutions," says Dr. Kurt.
Against this academic backdrop, he joined forces with Dr. Emin Anarım in 2009 to establish P1M1. Specializing in the area of Predictive Field Operations, P1M1 develops decision support systems for a wide range of sectors and needs. As Dr. Kurt explains:
"We develop software that solves five key problems: supply chain optimization, workforce optimization, routing, forecasting and location analytics."
The company engages with businesses in a space belonging to the cloud, working with them to increase operational efficiency and productivity by making the right strategic decisions. Thanks to the flexibility and speed of the cloud, P1M1 utilizes data analysis to develop tailored solutions for its customers. Finding a balance between data patterns, business needs, skills and goals and the current market conditions, P1M1 presents decision alternatives to optimize the process and ultimately makes it easier to arrive at a final decision.

Intersection of education, technology and business
The business has grown rapidly. Dr. Kurt and Dr. Anarım launched P1M1 first within the scope of Boğaziçi KOSGEB before making a move to Boğaziçi University's TechnoCity and later Istanbul Technical University's TechnoCity.
Dr. Kurt emphasizes the importance of a close working relationship with educational institutions:
"Each of our projects is a first in its field. It is here, for R&D input and technological developments, that a partnership between the academic-industrial spheres is needed. Today, P1M1 is carrying out R&D work with seven academics in Canada and Turkey."
Geared for growth
With more than 20 customers in Turkey and more in Canada and the U.S., Dr. Kurt puts P1M1's success down to the company's ability to deliver an easy-to-use yet technologically advanced product that delivers results. "Increased productivity is a feature, or asset, that businesses need regardless of if the economy is performing well or not," he says. "One of the biggest marketing advantages of our products is the fact that it is a Software as a Service (Saas) product with a guaranteed return. If you can't see the return on the product, you may stop using it, but this is something we haven't seen".
P1M1's product is high-tech yet easy to use.
With an average growth in annual turnover of 40 percent, P1M1 has been on a trajectory to success. In 2012, Dr. Kurt was recognised as Turkey's Youngest Entrepreneur of the Year, and the following year, P1M1 was ranked Turkey's 18th Fastest Growing Company.
And it appears that nothing is going to stop this team. Thanks to the R&D work P1M1 carried out in the area of Big Data, the Dr. Kurt was named one of the 10 most innovative people under 35 by MIT Technology Review — the first time MIT 35 under 35 was ever run in Turkey.
Online with GoDaddy from the get-go
For Dr. Kurt, an online presence goes hand-in-hand with launching a brand — and he stresses that P1M1 would "absolutely not" be where it is today without it. His team took a step-by-step approach to setting up their website.
"We used a DIY template and hosted the website with GoDaddy. For companies just starting up, there is a clear cost advantage as you can start with a simple and affordable plan to go online."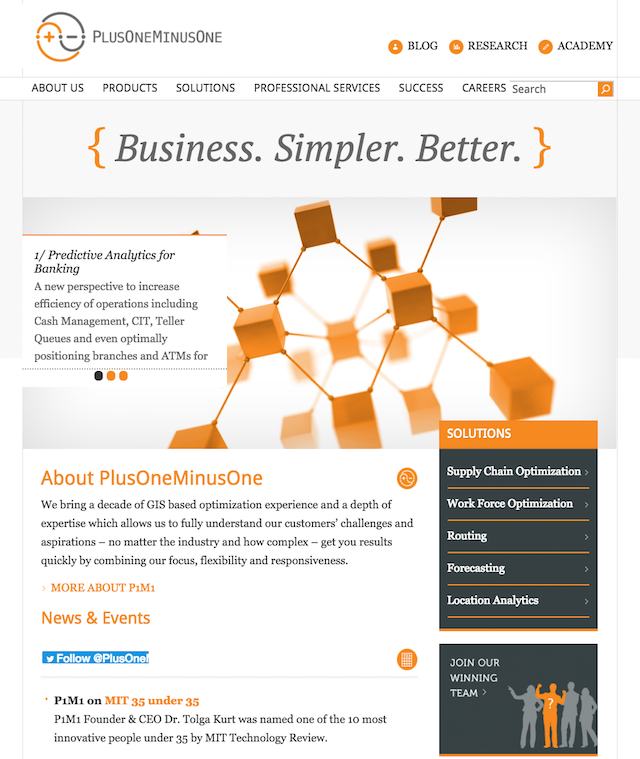 Having secured the P1M1 domains and launched the website, Dr. Kurt was able to grow the company's online presence by developing the corporate brand, updating the website's design, and adding security certificates, SFTP and email hosting services to strengthen the platform.
"With GoDaddy, you can grow your digital identity slowly and affordably with different plans according to your needs," Dr. Kurt says. "And you can be sure that there is no compromise on quality or continuity of service."
P1M1 went further to broaden its online reach through social media channels. Today, the business has more than three thousand professional followers across a series of different social channels.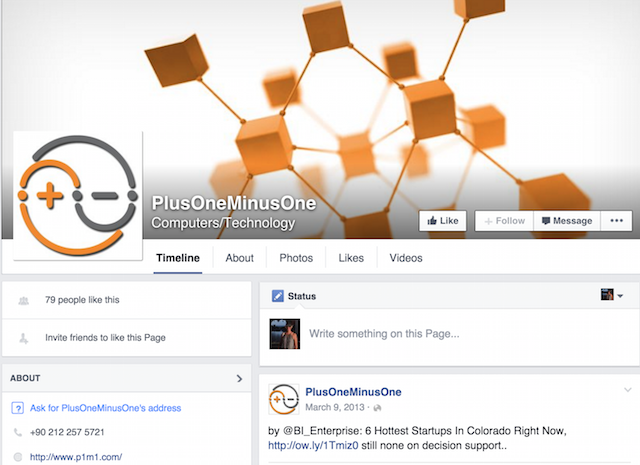 Speaking about the importance of a website for P1M1, Dr. Kurt highlights that "our website is our most important shop window. We get visitors from all over the world, and for a company that provides web-based solutions, it is imperative for us to have a successful website."