Heads up! Building a website for a business is a big task. More than any other advertising or marketing you do, your website is your primary virtual storefront. Like launching your first website, hiring a designer to help you do it might feel overwhelming. That's understandable.
Knowing some common website mistakes to avoid will help ensure that you and your designer are on the right track.
1. Hiring a designer not familiar with social media
Once upon a time, social media did not exist (or it was so new) that a good web designer was simply one with coding knowledge and a great eye. But your web designer now MUST be up on social media trends and habits if he or she is to make a site that is integrated with your social platforms. You want to make it easy for your customers to share your products and content with a push of a button. You want them to able to see where and what social media platforms you're on, with the option to see part of the feed right on the site itself. Even if your small business isn't active on social media, much of the world is. Make it easy for them to share you!
2. Forgetting to include a blog
The most common excuse for not including a blog on a new website is, "But I won't have time to update it!"
Blogging (or in the business world, content marketing) is one the most effective ways to establish authority online. Not only does it give Google a better chance at ranking your site, it provides resources and tips to your customers, and gives people something to share with others besides a simple product or service. No matter what kind of business you run, a blog needs to be part of the plan.
A good designer should have some basic (expert is even better) knowledge of how content marketing works, how to organize posts so they are easy to find, and the right kind of structure to use so that people can read and share easily.
3. Making the blog on a separate URL from the website
If your designer uses WordPress, a blog and website can all reside on the same URL with no trouble. If you're going to have a big site, enabling WordPress multi-site or installing a blog on a subdomain are other options. Keep in mind that if you're just starting out, having your blog separated from your website means double the work to get both URLs to start ranking with Google. By building your website and blog all in one, it'll be easier to update, not to mention more efficient in gaining traction quickly.
4. Ignoring mobile responsiveness in the design process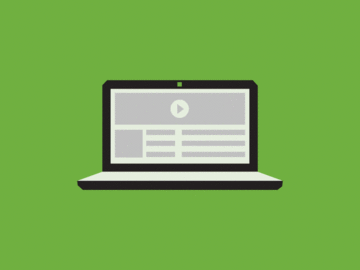 It's common to have your designer (and you) do all the website revisions and planning with the idea of a desktop screen in mind. But that trend will quickly be replaced in the coming months. Google recently announced a penalty for any site that isn't mobile responsive by April 21. Ask your designer if he or she is able to design a responsive site. You might want to build your entire site structure and organization around a mobile view first, and then boost the desktop version once the mobile is complete.
Mobile Internet browsing is projected to overtake its desktop counterpart — and you want to be on the right side of that trend.
If you've already built a site, check to see if it passes the mobile friendly test here.
5. Promoting instead of serving as a resource
"Here's an idea: Let's make a website that brags, toots our horn, and promotes everything that's awesome about our business!"
What you want to feature might not be what your readers and clients want to see and hear. It's tempting to spend all your time designing the pages that explain why you're amazing, your products or services, prices, etc. This should all be on a website, but what about thinking like a customer?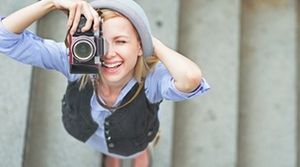 If you're a photographer, you should have helpful resource links front and center on your website. Whether it links to free PDF downloads, your blog, or outside sites, your potential customers will feel a sense of trust in your brand if you make your site about helping them solve their problem. Awards, testimonials, reviews and other newsworthy mentions are important to include on your site, but they can't stand alone. Help your customers first, and business will follow.
6. Failing to build an email list
Email is still the primary way to reach a potential client. Your website should have easy-to-find spots for viewers to enter their email address for special offers, exclusive downloads, or other deals. Make sure you have the signup forms in several places, and that your form works well on mobile devices. Don't make visitors add their name, address or any extraneous information. An email address is all you need.
7. Just too much
The No. 1 problem I see with new business websites? Too much. Too much writing, too many options, too many sidebars, sliders and other fancy flashy plugins. Again, it's important to think about the potential client who finds your website. What are most people looking for when they go online to a specific site?
They want:
Contact information
A short succinct mission statement or "about us" section
An organized way to view your products and services
Free resources to help them either solve their problem or make a decision
With every design idea you or your designer have, ask if it aids in one of the above tasks. Most of the time, full-width sliders do not. Pages of business-related press releases or news do not. An About page that gives the whole history of your company does not.
Simple is effective
Most small businesses will be surprised to know just how effective a simple, clean website can be. It doesn't mean your site has to look like a template, but it does mean that in everything you do, keep your client or customer at the forefront of the design process.
Ready to get started? Take a look at some of your website building options.