Unexpected sources for sponsored blog posts
A while back I wrote about 10 ways you can make money as a blogger if your blog isn't paying the bills. After interviewing Kristy Ellington of the Fempire Academy, I've got another sweet monetization tactic to add to the list — writing sponsored blog posts.
In fact, Amanda Rodriguez offered up some awesome tips for writing engaging sponsored posts. But you might be wondering how you, too, can go about landing sponsored post opportunities, especially if you're a new blogger.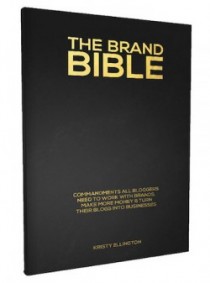 Well, my bloggy friends, you're in luck because Kristy spilled some killer unexpected sponsorship sources. She's not only dominating the Internet with her hacks on getting your blog monetized, she wrote the book on it. No really — it's called The Brand Bible and you can get the free audio version of it here.
So, now that you know who the wizard is, let's take a peek behind the curtain and get you paid!
Smaller national brands
I know you're ambitious, and you want to land the Big Brand Fish for your sponsored blog posts. Patience, my amigos. It's a smart idea to start smaller and work your way up as you build your blogging reputation. As Kristy explains:
"When you think about sponsored posts, you may first think of big brands with big budgets sponsoring all kinds of native ads and Instagram posts. But smaller companies and brands may be quicker to respond to your pitches because they have smaller staff and less 'attention.'"
For example, if you're a mom blogger talking about baby carriers, you can safely assume everyone wants to partner with Ergobaby — but an up-and-coming brand like Yoli & Otis might be a better bet. Or if you review movies on your blog, you might hope to partner up with a big budget theater like AMC; instead, consider starting with a smaller company like iPic.
Smaller national brands are easier to access and offer a better chance for a long-term partnership.
Local businesses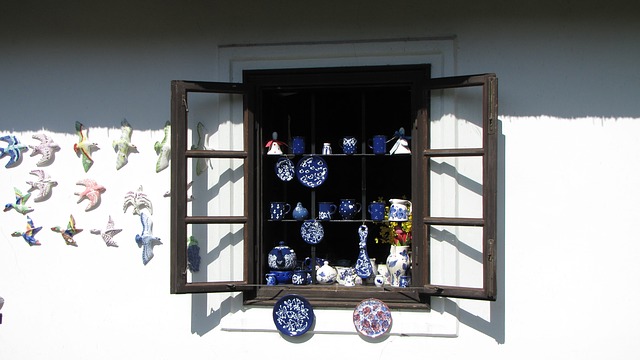 Next, think about businesses in your local area — even if you don't consider yourself a "local blogger." As Kristy points out, "You don't have to be a local blogger since it's possible to create a post that anyone (from anywhere) can read." Thanks again, Internet!
The key, of course, is making the post relevant to subject areas you already cover. Say you run a food blog. Approach businesses such as your favorite diner down the road in exchange for some meals and cash. Fashion blogger? Talk to a well-respected personal shopper in your area.
Once you start thinking about various angles that will work for your blog, you'll probably end up with a healthy list of local businesses to pitch for sponsored blog posts.
Marketing and PR companies
You might also approach marketing and public relations companies looking to get the word out about smaller clients. Pitch them what you would like to do for their clients, and they might be able to arrange a post for you. The downside here is that you'll likely be paid in products and services instead of cash since the agency's job is to get their clients "genuine coverage" rather than paid advertorials.
Sponsorship marketplaces
Finally, check out companies that are in the business of connecting bloggers and brands for sponsored blog posts. Sponsorship marketplaces like PayPerPost, Cooperatize and Sponsored Reviews act as the middlemen — you just do the work and get paid.
Kristy does advise caution if you choose to go this route. Check out her pros and cons for using a sponsorship marketplace versus working directly with the brand.
Direct relationship
Pros: You can negotiate your rates and the type of work you'll do. This is good for bloggers who have a bit more time to work on building relationships and who want to build long-term relationships (and possible ambassadorships) with brands.
Cons: It can take longer to "get in" with the brand. You'll want to start seeding your interest a few months before you pitch by following the brand on social media, engaging with them in their communities, and generally making yourself visible — all the while making sure the brand is the right fit for you and your target reader.
Marketplace
Pros: It's easy to start — just sign up and the agency delivers possible "assignments" to you. This is a good option for bloggers who don't have a lot of time.
Cons: Some agencies limit your interaction with the brands, and even force you to go through them exclusively for ad/sponsorship revenue. They negotiate on your behalf and there's not a lot of wiggle room for negotiating the work you're doing.
There you have it, fellow bloggers. Four unexpected sources you can look to for sponsored post opportunities. Happy pitching!
Image by: frankieleon via Compfight cc