Before the rise of the internet, agencies like Wieden+Kennedy ran the marketing scene. It was tough to break through. You couldn't just ask your favorite search engine how to start a marketing agency. You had to have connections and be in the right place at the right time. Today though, the industry has flipped on its head thanks to social media, content marketing and pay-per-click advertising.
If you've got a knack for storytelling, an understanding of online communities, and a high digital IQ, then starting your own marketing agency just might be in the cards.
How to start a marketing agency: The rules to launch by
Creating a unicorn company will mean studying industry trends and continuing to build your skills and network. Here's how to do it.
Identify the heart of your business.

Interview your target customers (before opening shop).

Personalize your products and services.

Create a sticky domain name.

Set up professional email addresses.

Design a website experience.

Socialize with your community.
These seven secret ingredients are the key to success.
1. Identify the heart of your business
The No. 1 thing even experienced marketers get wrong? Identifying the heart of their business. What does that mean?
Well, if your business were a person, who would they be?
Imagine your business at a party, out with friends, home alone on a Saturday afternoon. Hone in on the personality of your agency.
In marketing, this is called branding or clarifying the features, mission, values and feelings that set your business apart.
Related: Quiz — What's your brand personality?
One great example of this is Dove. Dove isn't just a beauty brand. Instead, it's a family-oriented organization that values authenticity and women's empowerment. Those characteristics are at the heart of everything Dove creates — from their cruelty-free products to their "Real Beauty" ad campaigns.
When branding your own business, dive deep into the qualities that make your venture unique.
How do you want your firm to make its customers feel? One way to get to know your brand is to ask yourself these questions:
What words would your brand use in a conversation? What wouldn't it use?
Where does it enjoy going to dinner?
What is its go-to party outfit?
Where does it dream of going on vacation?
What causes and issues does it care about?
Coffee or tea?
Crafting a strong brand will be the underbelly of everything you create from here on out — from your copy to the names of your products and services.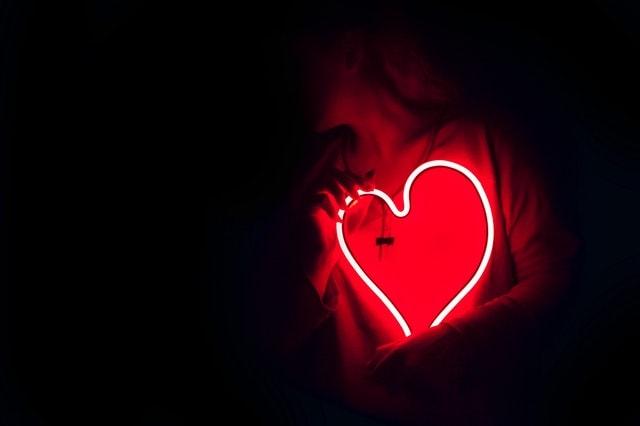 As you identify the heart of your business, you'll also want to define your niche. Specify who you serve and why. Knowing right off the bat who you're talking to will go a long way in helping you connect with your audience. Instead of talking to everyone (and potentially watering down your message), you'll be able to speak directly to your customer. You'll (literally) be "speaking their language."
Related: Why a target audience matters (and how to find yours)
One way to find and conquer your niche market like a champion is to approach it like a brainstorming exercise.
Think of your niche as being in the middle and all the tendrils that move outward are other topics that are similar but not quite the same.
Let's take two marketing agencies, for example. Agency A is a social media marketing agency focused on travel, fashion and health. Agency B is a social media marketing agency for health conscious adventurers who strive to make fashionable yet sustainable style choices. Who do you think is going to have the advantage? Agency B knows exactly who its customer is, even going so far as to identify its customers' values. Armed with this knowledge, Agency B can pinpoint the right media companies to partner with, which social media platforms to use, the most influential events to attend and the list goes on.
Agency A, on the other hand, will have a much harder time identifying its community. Just think about how many travel, fashion and health websites are out there. That's an overwhelming number of options, making it a challenge for Agency A to explain why them — and why now.
Industry-leading companies identify the heart of their business, brand their agencies and define who their people are.
2. Interview your target customers (before opening shop)
All right, so you're starting to understand how to start a marketing agency. Now, you're going to pick three customers out of the crowd and get to know your ideal client. You can do this with a little research and an email or two. (If you've already tapped into the people you'd most like to work with, send them an email and ask for 15 minutes of their time.) You want to find out everything you possibly can about them — and I mean everything. Similar to getting to know your company, you'll envision who these customers are and ask them questions:
What podcasts do they listen to?
Where do they tend to hang out the most?
What are they reading?
Do they live in a particular type of area (rural vs. urban) or neighborhood?
What's their favorite food?
What are they most passionate about?
Related: A beginner's guide to targeting users and developing a customer profile
And while your three customers should fall under the same umbrella, they should also have differentiating characteristics. For a health marketing agency, that might mean a health coach in her late 50s who's looking to grow her small business, a savvy runner who wants to explore his app idea, and a spiritual retreat travel agency. Each one of these has very different needs but they all still come together under the thread of health. Gather as much information and detail about each as you can.
Related: Top 20 questions to build a buyer persona that will sky rocket sales
3. Personalize your products and services
Nike is the king of personalization. Rather than walking into a local sneaker shop and asking for a Nike shoe, customers ask for an Air Max or the Flyknit. That's because Nike gives every product a unique title.
Gabby Bernstein does this extremely well, too. For instance, Gabby offers "Spirit Junkie" masterclasses, "The Universe Has Your Back" meditation workshops and "Transform Fear to Faith" online courses.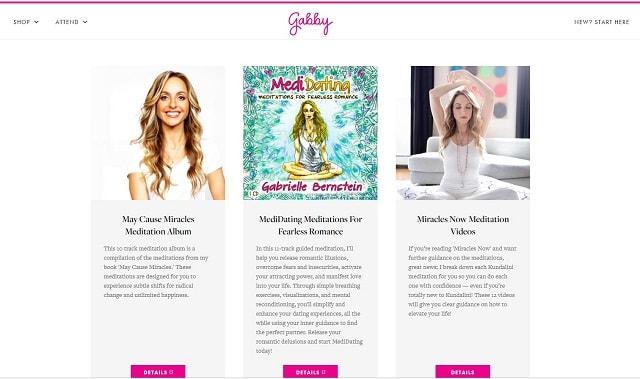 Gabby could easily offer a master class, a meditation workshop or a plain old online course, but instead, she adds personality into each offering. This differentiates Gabby from all the other spiritual guides out there.
When naming your marketing products and services think about how you can pepper in your own personal touch.
It can be as simple as highlighting a distinctive feature of the product or service — the way Nike pays homage to the Air Max bubbles. Or, it can focus on what your product or service will accomplish for your customer — the way Gabby does with "Transform Fear to Faith."
You should also be specific about the products and services your marketing agency offers. Are you a digital marketing agency with TV and radio services? Or digital marketing agency that only offers social media strategies? You might even decide to specialize in a specific discipline like copywriting, UX design or influencer marketing.
Ideally, you already know what you do best.
Related: Find your unique selling propositino to build a website that really works
4. Create a sticky domain name
Now that you know what sets your business apart, you might be tempted to jump right into launching a website. But before you even get your hands on some prime online real estate, you need to secure a domain name. By now, you should have settled on your business name — something that easily calls to mind what your business is all about. Coming up with a business name that is original and unique will help you create a sticky domain name.
A sticky domain name is creative and memorable.
One of the best tips for choosing the perfect domain name is to include the keywords that people would enter when searching for your products or services. This will help your business rank in organic searches and make it easier for clients and potential customers to find you online. It's also a great way to instantly define your work and ensure the right people are coming to you.
By using the niche domain extension .marketing, you can let potential customers and clients know exactly what you offer. Again, it all comes down to providing clarity the moment someone finds your website.
Ready to find your perfect domain name? Search now!
Related: You've registered a domain name. Now what?
5. Set up professional email addresses
Once you've settled on a domain name, create a professional email address to allow client leads and potential partners to reach out to you. It's a good way to instill trust, provide consistency, reinforce your brand, and show clients you're a serious enterprise.
Using a custom domain name for your email can be done in a few simple steps. Once you've got your email, remember to drop in a professional signature and include your newly minted domain name. While you're at it, create a customer service email such as contact@yourdomainname.com or hello@yourdomainname.com. That way when your team and client roster begin to expand you can have a more organized inbox.
6. Design a website experience
Now, the fun part: creating a website for your business! Research similar agencies and see how they've translated their brand story into a cohesive experience. As you search, keep these questions in mind.
What colors tend to pop up the most?
Is there a certain type of voice or language these brands are using?
What are their visuals like?
These important details will give you a clue as to how to appeal to your target audience, as well as what to do differently. With this knowledge in tow, you can either start a website on your own or get professional help. Platforms like Upwork and Fiverr, for example, offer affordable options for those just starting out.
Keep your branding top of mind as you consider your website's colors, visuals, copy and even the layout.
Editor's note: GoDaddy has a variety of tools and services to help you build the perfect website. For do-it-yourselfers, GoDaddy offers GoCentral Website Builder, which features a variety of templates to get your website built in under an hour. For more creative control, there is Managed WordPress. Or, you can hire GoDaddy's Website Design Service to build your site for you.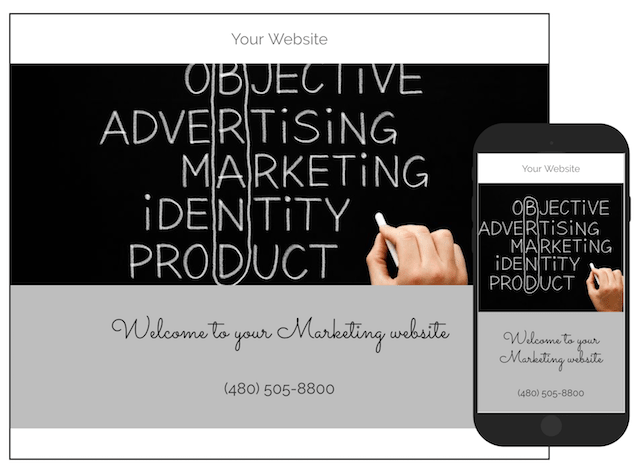 Once you launch your website, you can start creating content and blogging about things that would be of interest to your target audience. Think about the keywords they're searching, some of the questions they might have about working with your agency, or even some of the challenges they might be looking to address. Provide them with value upfront to build trust.
Related: How to start a website from A to Z
7. Socialize with your community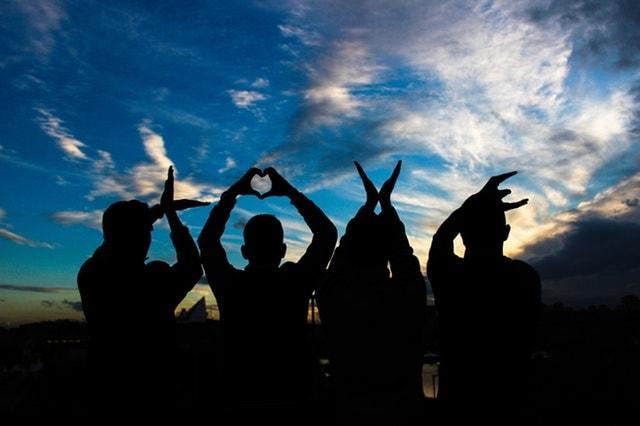 And now, for the grand finale. Once your website is up and running, create your own marketing strategy and put it into action. Now's the time to create profiles on the social platforms where your customers are spending their time (which you already found out when you settled on a niche. Bam!) Don't go crazy opening an account on every channel. Instead, start with two to three.
A recent social media survey by Pew Research Center found that the average American uses at most three out of the eight most popular social media platforms on a regular basis.
Related: Build a strong social media strategy by identifying platform roles
To create a distinguishable brand on social media, stay true to the identity you've already created through your products and services, content and website, and snag your social media handles early.
Use the same profile picture on all your social media platforms, such as your company logo, for consistency. Each channel will require a slightly different image size, so be sure to do your research first.
Winning the social media game is all about engaging in conversations and serving as a helpful resource for your customers and clients.
As a general rule, balance your social content with 80 percent free resources (such as blog posts, industry news and behind-the-scenes peeks) and 20 percent promotions (such as products and services, discounts and sales).
Related: Visual branding: 10 easy ways to brand your website, blog and social media images
Get started
And that, my friends, is how to start a marketing agency in the digital age. By following these steps and establishing a strong brand, you'll have a strong start in the marketing industry.