Which pricing model is best for your web design business?
It's probably the biggest question any freelancer faces: how should I price my services? Which pricing model is best for my business?
For some people, this is an emotional issue. Usually, human resource departments decide an employee's value and many tend to undervalue skills outside the executive suite.
Factor in the hours most full-time website designers or developers work and this devaluation is even more pronounced. You can get a pretty good idea of your value when you take time to consider what you bring to the table for a client who needs a new website and lacks either the time, skills, or both.
To decide on a pricing model …
Take these four steps into consideration:
Determine the true costs of running your business.
Educate your clients about costs.
Understand the pros and cons of hourly vs. per-project rates.
Consider blending the two into a mixed-rate pricing model.
Let's look at these in more detail.
1. Determine the true costs of running your business
Like any business, website design and development requires tools that cost money. These are investments in your business that must be factored into the consideration of your pricing model. The first thing you want to do is list these costs. Here are a few examples:
Equipment: Computers, monitors, software, maintenance.
Subscriptions and licenses: Hosting; domains; premium add-ons for software like WooCommerce; Shutterstock; ThemeForest; management platforms; and so on.
Overhead: Internet, phone, rent/mortgage (even if you work from home), utilities.
This is how much you're investing in your own business to simply hang up a shingle.
And even if you think that working from home isn't really a cost, it is. You're using more utilities than you otherwise would. Keep in mind that working from home also means "losing" space for your home office — a space you might otherwise use for an extra bedroom, hobby room, or (wo)man cave.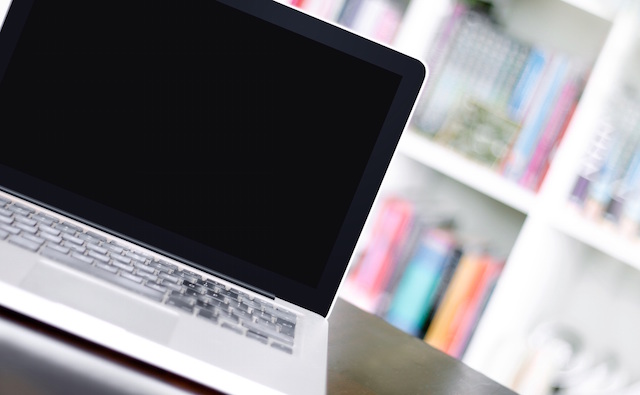 Second, focus on the expense required to develop and maintain the design and technical skills you bring to a website project. These skills include some of the following:
Education and training: Fees and travel-related expenses.
Marketing your business: Advertisement costs, tickets and travel to industry events, blogging (or hiring a blogger to write) about your business, time spent on social media.
All of this adds up in your operating costs.
2. Educate your clients about costs.
"Are web design costs more accurately reflected in hourly rates or per-project flat rates?"
That's the question your customers will weigh when they review your rates. However, as we've discussed, it's not a fair way to look at the true costs to you, the website designer. Perhaps a broader conversation about website design costs is needed for both the customer and provider. This requires educating clients about costs.
Pricing models or pricing guides are excellent tools to demonstrate the basic website design costs that are required to build a simple, functioning website.
A good pricing model educates clients about the real costs to them and to the website designer or developer they select.
In addition, there is a real push for transparency these days. If your business is using well-known and respected tools, there's no reason not to give your customers (and potential customers) information about upfront website design costs like domain registration, hosting fees, themes, plugins and content support.
For example: Our company, Mode Effect, specializes in WordPress and WooCommerce website design and development. We provide a WooCommerce pricing guide for a typical WooCommerce customer. It covers everything from site-related costs to shipping fees and marketing expenses.
The pricing guide even offers a checklist to make it as easy as possible to see upfront and continual costs.
3. Understand the pros and cons of hourly rates versus per-project rates
If you thought setting a rate is difficult, deciding how to charge for your services can be equally challenging. Opinions and preferences about hourly rates or project pricing models vary among freelancers and customers.
Hourly rates
Most freelancers start out quoting hourly rates because they don't know how much to charge. Many will use the rate they used to be paid at former jobs as a baseline.
If you decide to charge an hourly rate, be sure to research the full picture of hourly pay for employees with your level of expertise. Then factor in the costs discussed above.
Here are some of the benefits to the hourly rate setup:
It gives you an idea about how long it takes you to complete different kinds of website projects, which can be helpful for scheduling your time.
It makes most clients a little more conscientious about your time.
It's useful if you're offering additional "à la carte" services such as logo design or animation.
Per-project rates
Many clients ask for a complete project cost because it's easier to factor the project into marketing budgets. There are definite advantages here for freelancers as well:
It helps you turn a profit sooner as you become more skilled and can complete projects faster.
Clients tend to see more value because they aren't looking at the same clock you are during the design stage.
You can build in the nickel-and-dime services most clients request — particularly those clients who take a big-picture look at website design services.
Moving to project fees is also a natural step away from the hourly rate.
Once you recognize your time frame on different types of projects, you can accurately predict hours most of the time. Convert these hours into a project fee and add some cushion for unexpected expenses and interruptions that might otherwise add costs to your side.
4. Consider blending the two options into a mixed-rate pricing model
Some web designers charge a flat fee for website development and an hourly rate afterward for additional services that fall outside the project scope. Examples include site maintenance, software and content updates, and changes requested after the project is completed.
These mixed pricing models seem to be a favored approach, according to comments on a recent blog by Gregory Ciotti for the proposal software provider Bidsketch.
Use your pricing model to remind clients that most of the cost is up front, in the design & development stage.
Not all your customers will understand the true costs to get a website up-and-running. It might take some time, but with the right tweaks, you will find a pricing model that balances your costs, the value you bring to a customer, and the time you spend on a website's design.
This will keep you competitive while you earn a living and a healthy profit!